Design innovative mountain gear that sets new performance standards and be a leader in manufacturing sustainability, environmental outreach and backcountry education.
If only snowboards grew on trees, born from simply seed, soil, water and sunshine, with a rogue root pushing up the sidewalk their only impact. Manufacturing snowboards, and all the gear we make, demands resources with a more complex footprint than an apple tree, but that doesn't stop us from holistically tending to our production like an orchard.
We start with unique ECO-performance designs, the seeds of our products, that utilize innovative sustainable materials whenever possible. Our partner factories are our rich soil, cutting edge facilities where our designs come to life while providing steady employment and social stability to the workforce. The water and energy we use is never taken for granted and we strive to minimize our carbon footprint by analyzing the environmental impact at every stage of our products' life cycle and investing in renewable energy.
We are very proud of the fruits of our labor. We make performance standard setting products that unlock limitless potential for human creativity and well being, while giving back to the global community through jobs and donations to environmental non-profits. No doubt there will be challenges as we work to make our garden ever greener, but we're excited to share our successes and failures publicly. We've got nothing to hide in our orchard. Every business decision we make is firmly rooted in our desire to grow the sweetest, most sustainably produced snowboards and backcountry gear we can.

Our current sustainability status and future ambitions are detailed in this comprehensive report. We will update these goals to reflect new materials and technologies as they become commercially viable.
Public environmental outreach campaigns
Harnessing a 200K combined social media following, we use our social reach to help support environmental causes by promoting sales donation events, benefit product raffles and outdoor industry campaigns.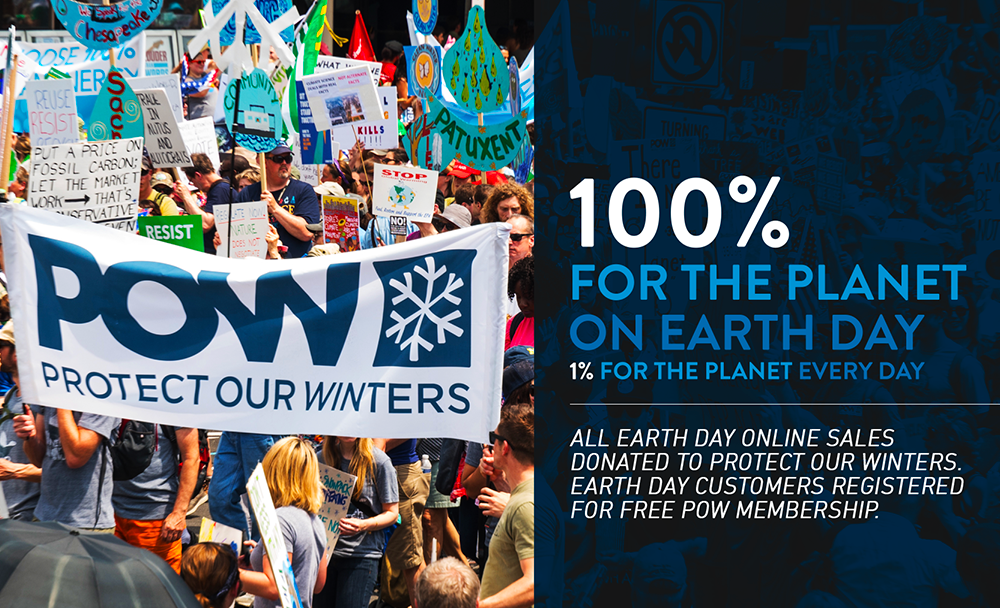 Earth Day 2018 - 2020
For the last three years, we've celebrated Earth Day by stepping up our 1% For The Planet pledge and donating 100% of sales from our North American web store to Protect Our Winters.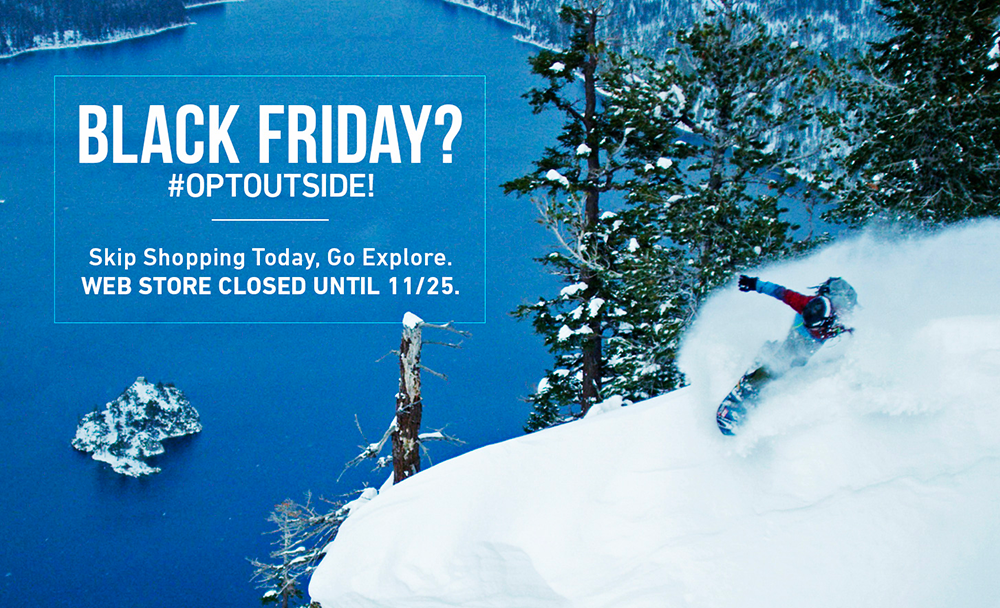 Black Friday 2017 - 2019
Since 2017, we've joined USA retailer REI's #OPToutside campaign and shut down our North American web store on Black Friday. The campaign asks customers to get out and enjoy the outdoors that day instead of supporting the hyper-materialistic buying frenzy that Black Friday has become in the USA.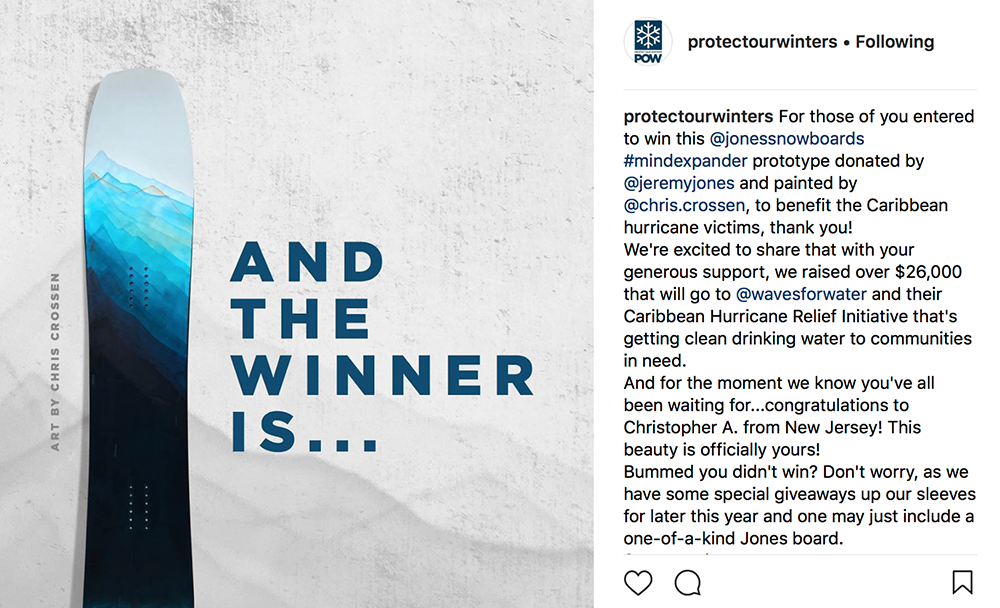 Non-profit fundraising raffles
By offering up one-of-a-kind snowboards and raffling them off to a global audience we donated over $10K in raffle ticket sales to Protect Our Winters, $25K to the Caribbean Hurricane Relief organization Waves For Water, $20k to non-profit Amazon Watch for Amazon fire relief and $32k to the Red Cross and RSPCA for Australian fire relief.