Words: Forrest Shearer / Photos: Jack Dawe / Video: Nick Kalisz


December 23, 2020 / Trip Report
Early season ridge walking in Little Cottonwood Canyon.

How quickly your vibe can change from fall to winter. It was a cold and snowy November across the west coast of the US and the snow was a welcome sight. Without thinking too much about when I might start the shred season, next thing I knew I was on the way to Utah to kick things off. Nick Russell had the same thought process, and without even a call, we both got the memo and ended up in Utah, "Chasing November."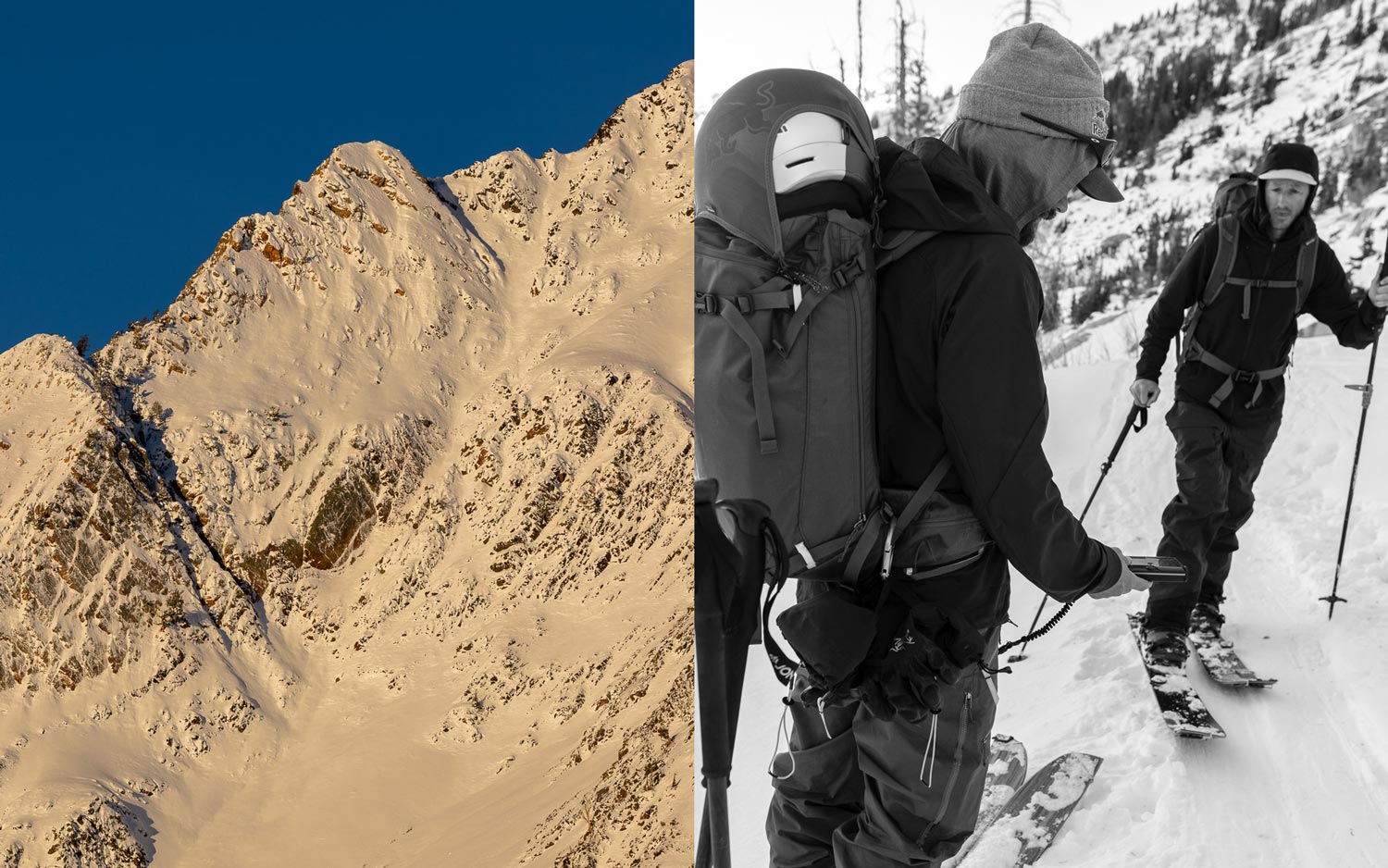 Any day in the backcountry always starts with a mandatory beacon check at the trailhead.

But when I arrived I was a day late. The cold blower pow gone. Warm temps and high pressure had consolidated the fresh snow into smooth cream. But conditions didn't matter for us. Nick and I found some really fun terrain and had a blast touring with filmer Nick Kalisz and photog Jack Dawe. Snowboarders have the most insane ability to adapt to the environment and get creative with the terrain at hand.
Getting ready to shred. Nick Russell changing over his Hovercraft Split 156.

I also have deep roots in Utah so it felt great to be back in the old stomping grounds. The Wasatch is where I started splitboarding. I've started many a season hiking up to these familiar zones. In early season it's important to ride in zones where you know what is underneath the snowpack. Avalanches this time of year can be fatal, not from deep snow, but from getting carried into shallow rocks or trees. You have to assume there are sharks lurking everywhere. This is where it's crucial to take it slow and keep your turns light and floaty. Cherish those second gear noodle turns. And yes, you can call it noodling. It's just like ramen, enjoy it!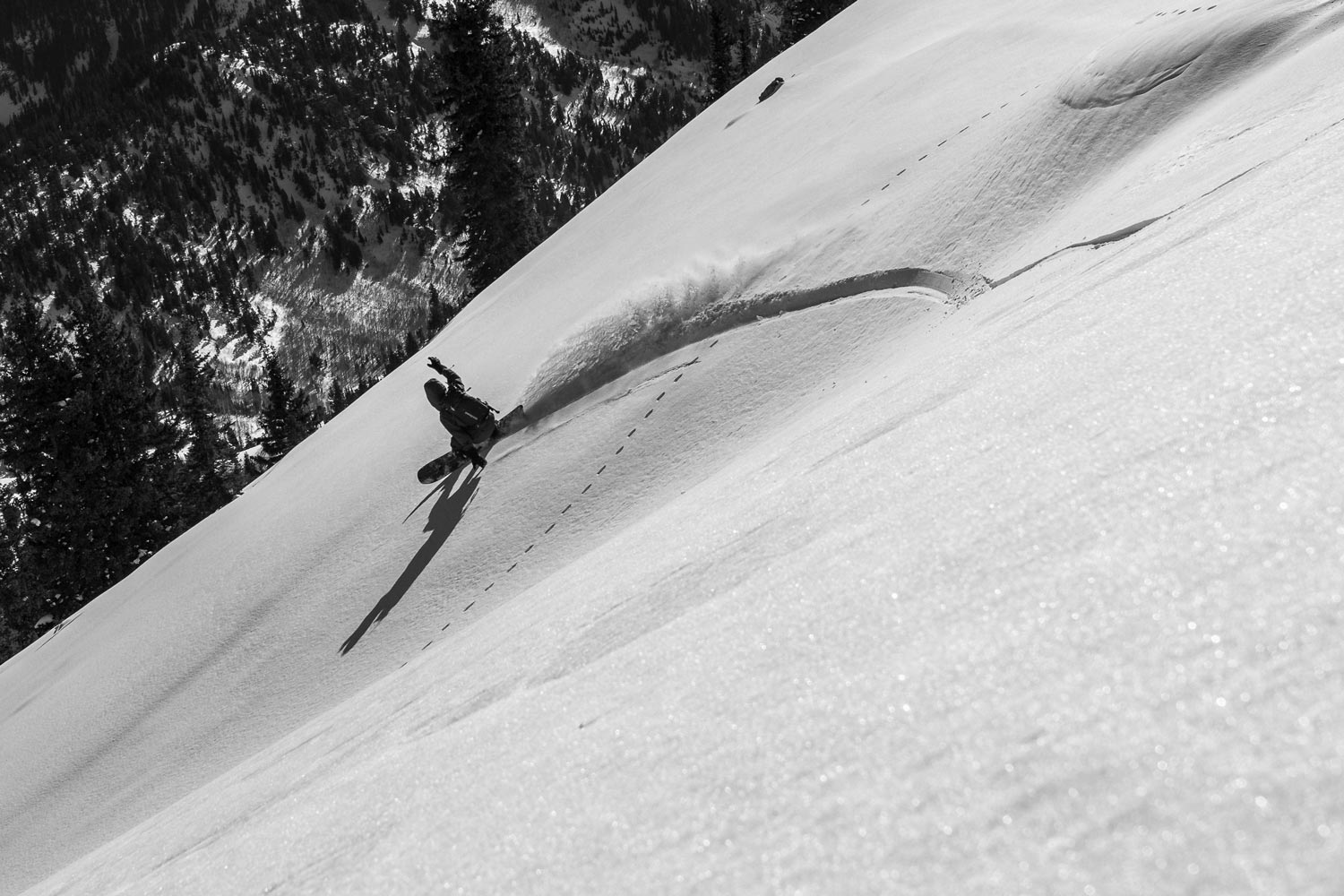 Can't beat early season soft snow and stable conditions. Nick Russell getting back into the groove.

I also used this trip to shake out all my gear and start thinking about my avalanche rescue skills. Early season is the perfect time to double check the condition of your gear, and put new batteries in your beacon. It's also a great time to take an avalanche course or run some rescue scenarios with your backcountry partners to refresh your beacon skills. Because you're really only as safe as your backcountry partners are skilled. Make sure your partners practice their skills and replace their beacon batteries too.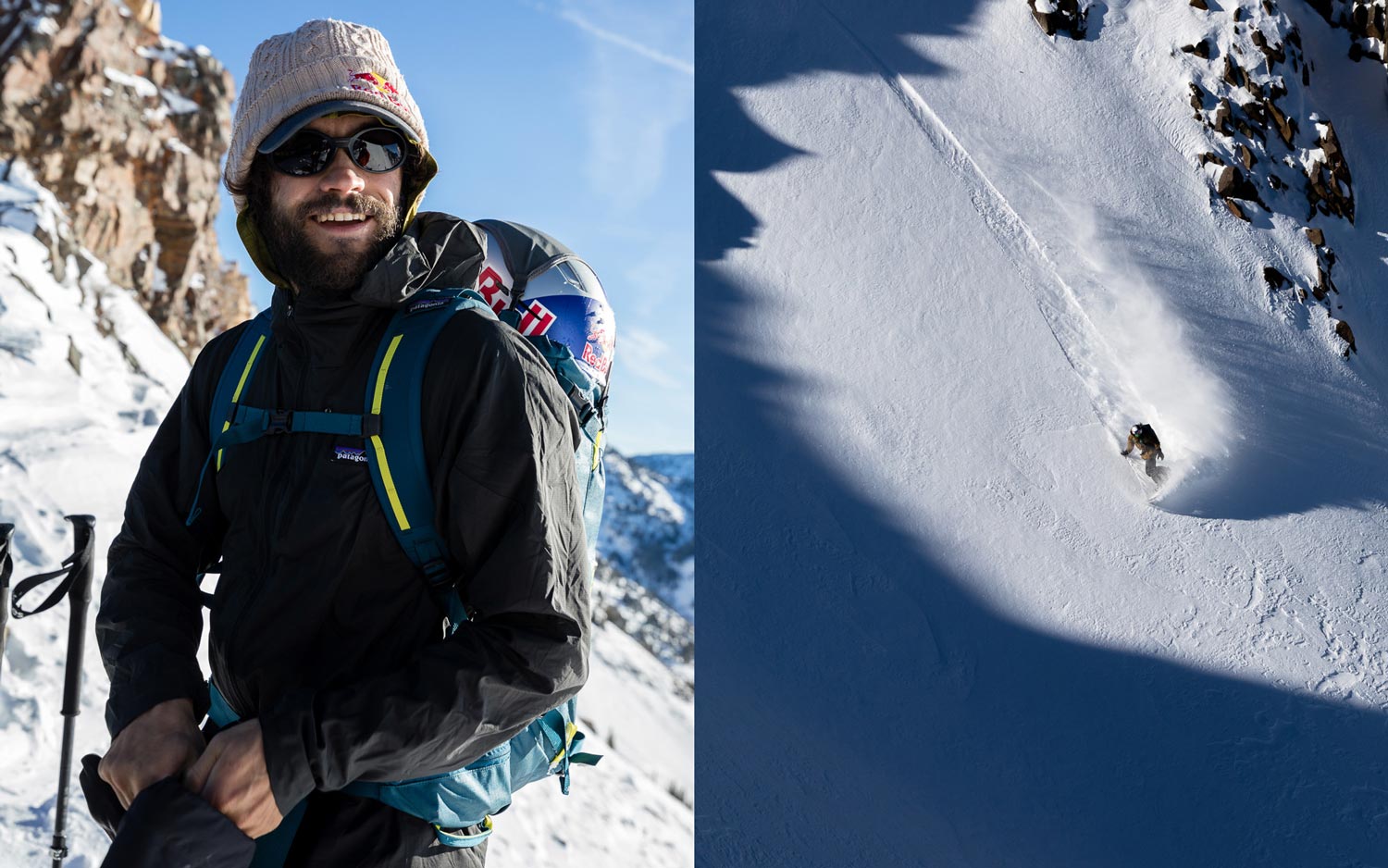 With no snow at home in the Sierra, Nick Russell opted for the early season Utah strike mission.

We didn't have any real objectives on this trip and that's what kept it interesting. We adapted our tour plans to whatever looked good and caught the eye. We found fun lines, turns, jumps and glory runs. And the snow conditions turned out to be just perfect for what we rode  - consolidated, predictable and stable.
Misty slot hopping with Nick Russell.

So this was the creative process that inspired this short edit. Shake off the summer dust, stretch out the legs on the splitboard, and have fun shredding in the now with your friends. Hope you enjoy!
Thanks to Nick Russell, Ninja Nick at TopTop studios, Jack Dawe and Cake Bikes for the good times this November.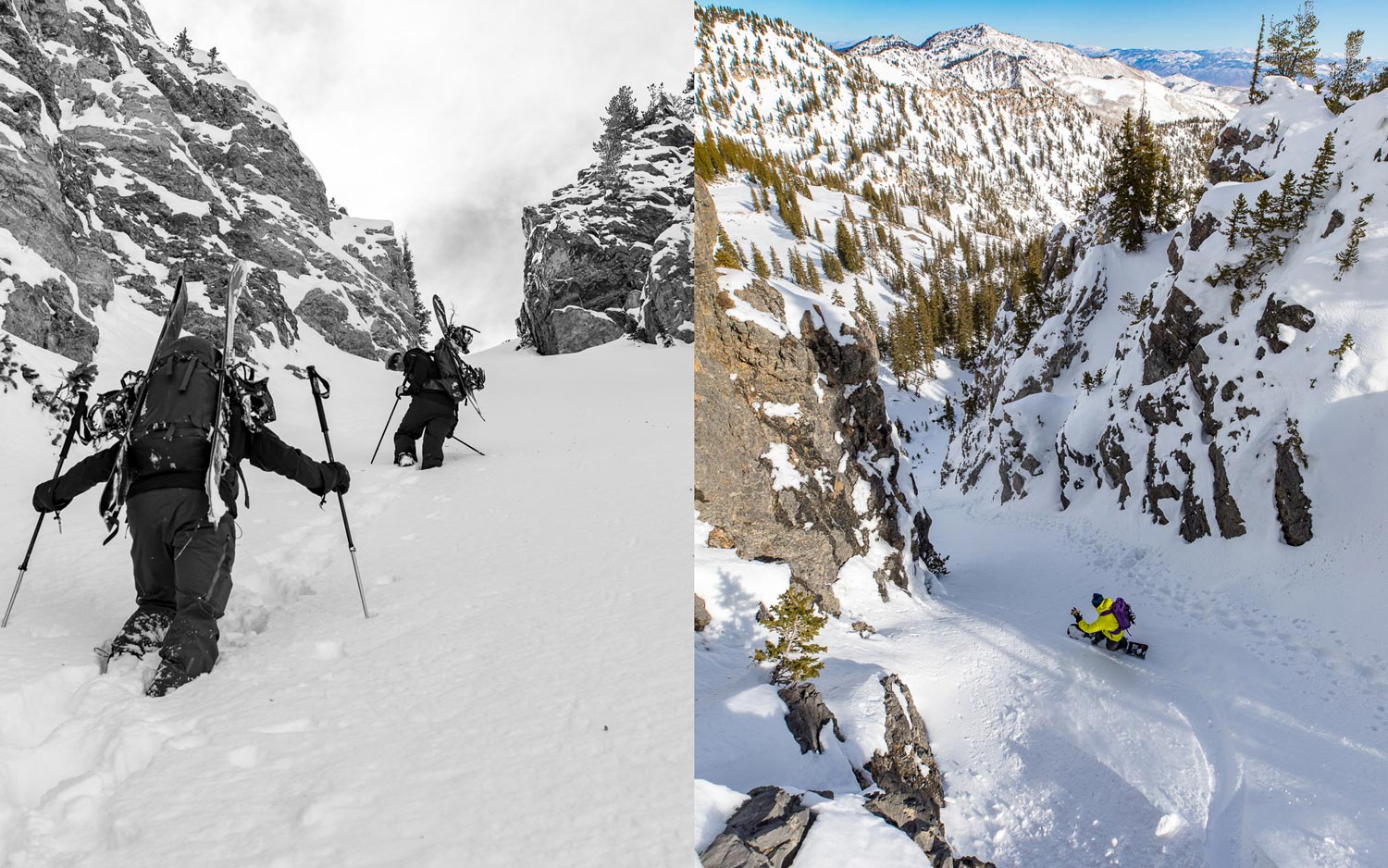 Gotta get up to get down. Forrest Shearer might know every nook, cranny and chute in the Wasatch.

Birds eye view - Forrest Shearer floating on his Ultracraft 156.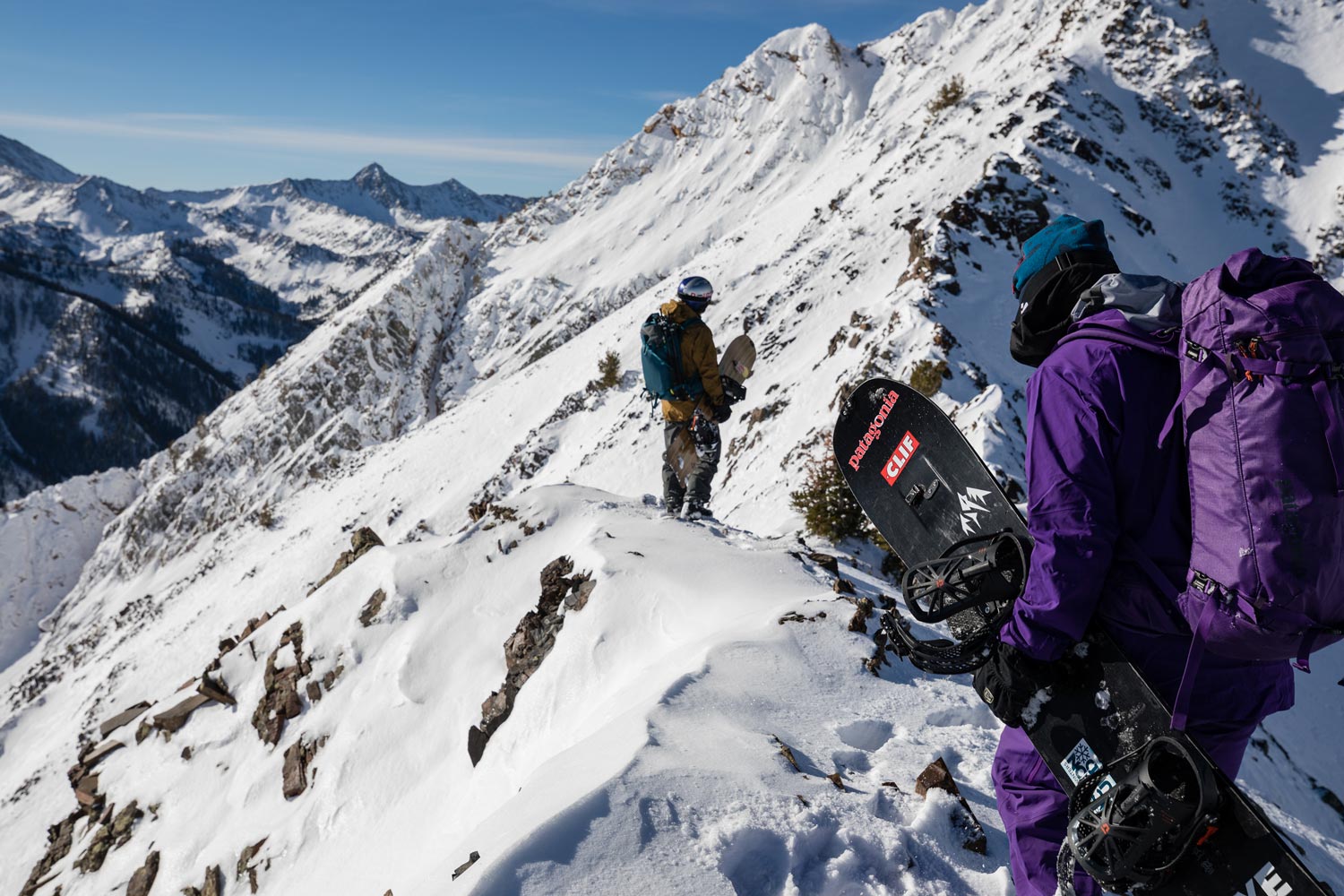 One of the best views in all the Wasatch. Nick and Forrest heading up for one more run.

Party shred to end a great trip!