Snowboarding gives me wings and it is my art. On the really special runs I feel like I am flying and is my portal to another world.
How would you describe the fun and challenge of Pow surfing?
It is like being a little kid all over again, feeling the simple joy of sliding on snow. It has turned my neighbor hood into Alaska. I don't travel without one now and look at mellow hills with a whole new perspective.
What do you look for in a line when your analyzing rideability vs danger?
Rideability is key. I wish there was no danger. But in order to ride dream lines sometimes you have to deal with extreme parts of a line to get to the rip-able sections.
How much do you splitboard?
I put in about 80 days a year on my splitboard. It has really reinvigorated my passion for snowboarding. In my home range for example I am constantly riding new lines, the possibilities are endless. After 25 years of battling crowds at resorts I find myself driving past the resort and opting for the solitude of the backcountry. The cool thing though, is that when I do ride resorts I am more amped than ever because I appreciate the ease of taking a lift to the top.
As an award-winning snowboarder, environmentalist and entrepreneur, Jeremy Jones is widely regarded as one of the most accomplished action sports athletes of all time. Jeremy grew up in the United States' New England area and started his snowboard career as a racer.
He switched his focus to freeriding in 1998 taking his race trained snowboard skills to the steeps of Alaska and beyond. Two decades of bold first descents and standard setting backcountry snowboarding explorations around the world earned Jeremy eleven 'Big Mountain Rider Of Year' awards from Snowboarder Magazine and a 2013 'Adventurer Of The Year' nomination from National Geographic.
Adept at sharing his adventures on the silver screen, Jeremy has starred in over fifty snowboard movies including 2014's acclaimed 'HIGHER', the third installment in his Teton Gravity Research produced backcountry snowboard movie trilogy: DEEPER, FURTHER, HIGHER.
In 2007 Jeremy founded 'Protect Our Winters', a global cause uniting the winter sports community against climate change. He was named a 'Champion of Change' by President Barack Obama in 2013 for his work with the non-profit organization. A lifelong passion for snowboard design led him to found his own snowboard production company in 2008.
Now celebrating their tenth anniversary, Jones Snowboards is dedicated to the development of high performance snowboards, splitboards and backcountry accessories. In recent years, Jeremy has focused on exploring his home mountain range, California's Sierra Nevada, where he lives in the town of Truckee with his wife and two kids.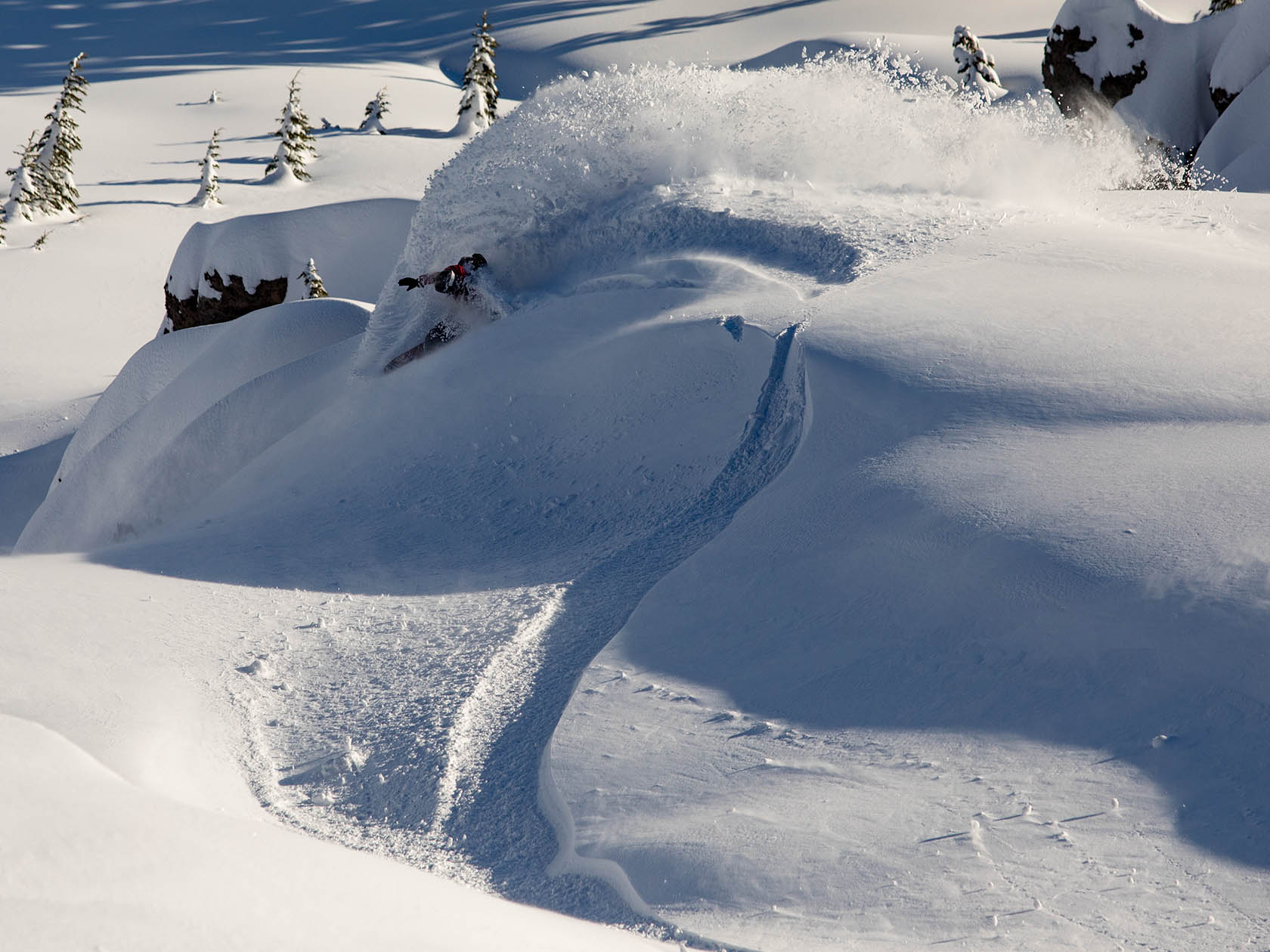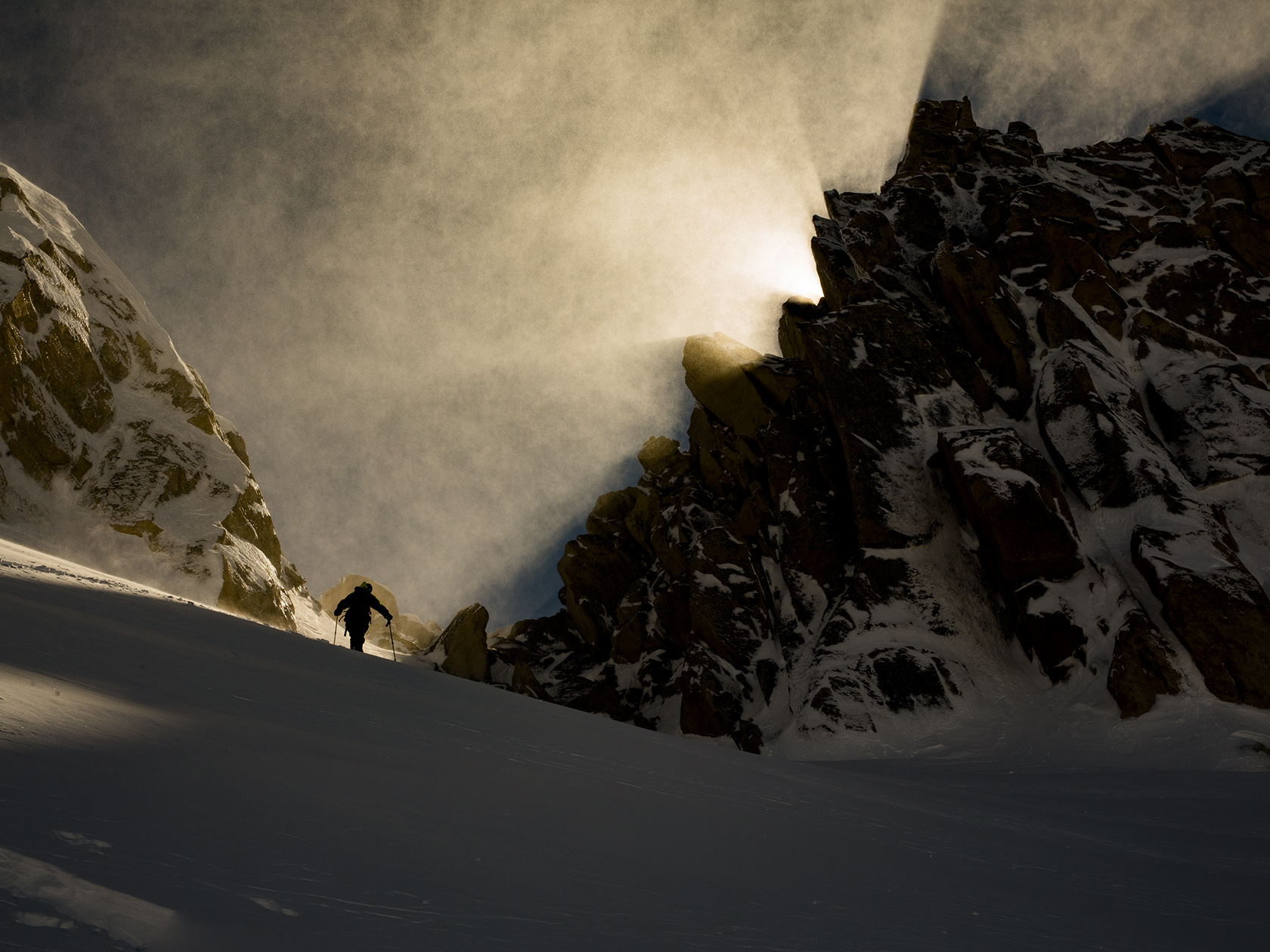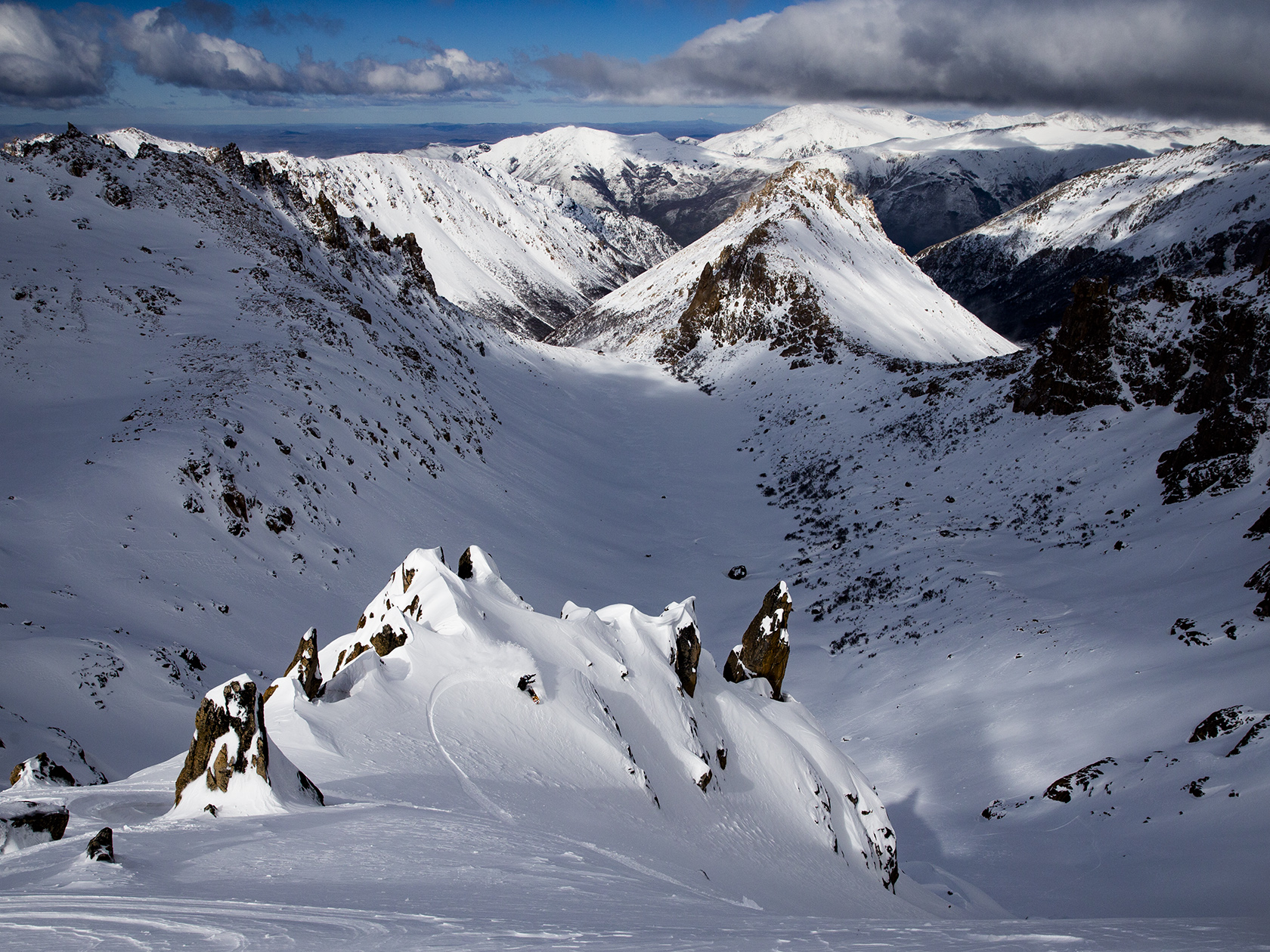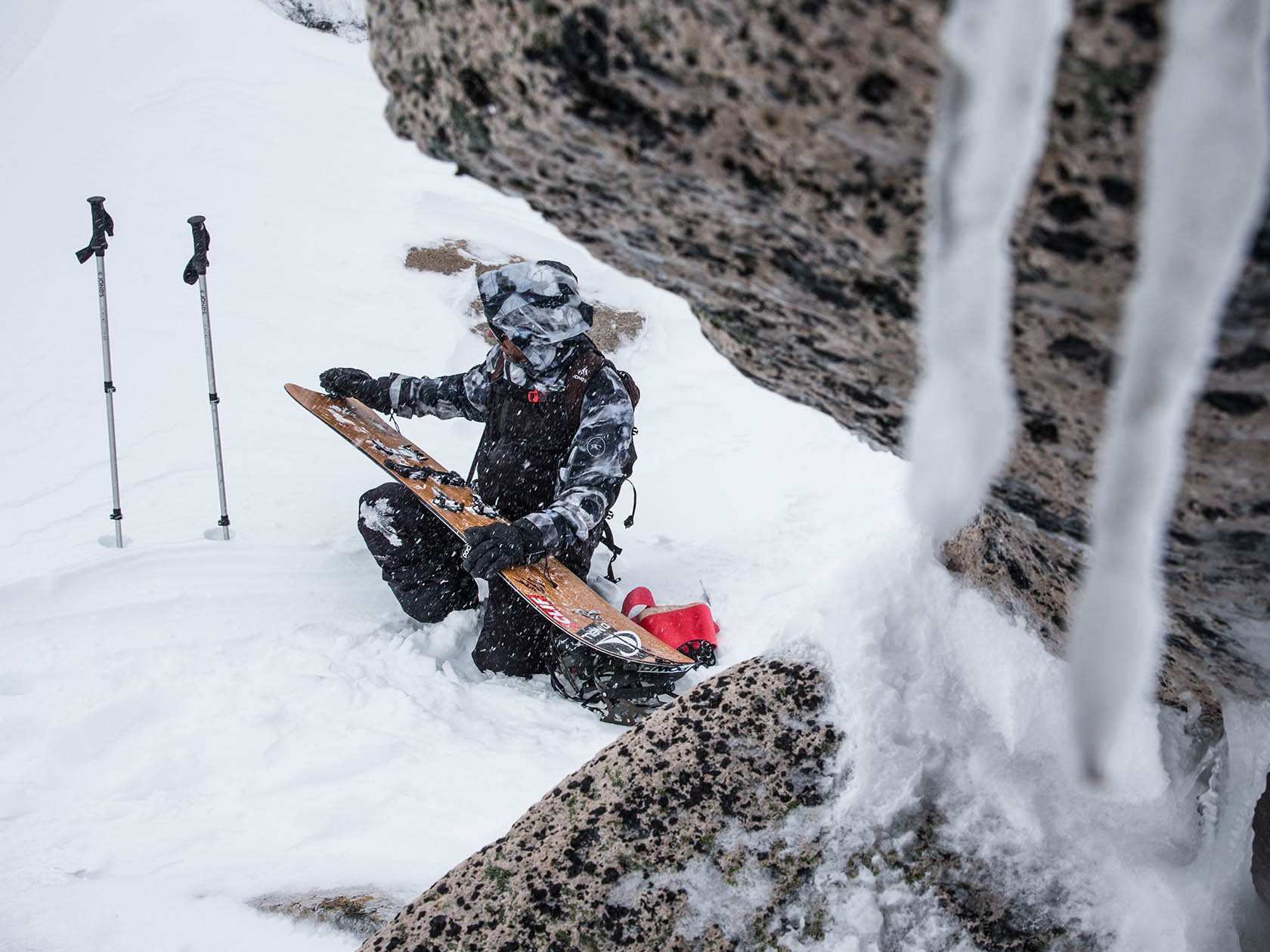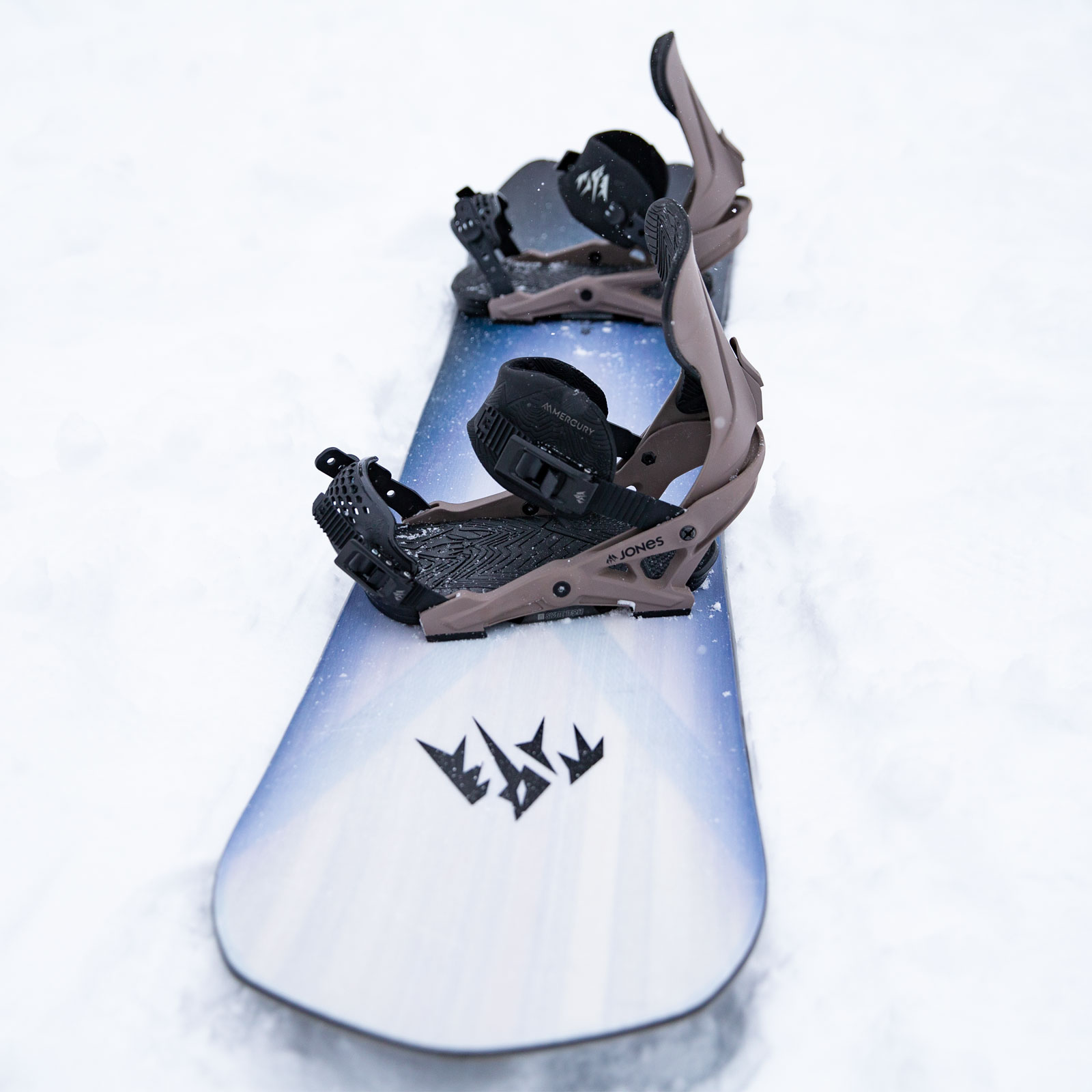 "The Stratos started out as an experiment with no end date in mind. We had some shape ideas and new manufacturing concepts we wanted to play with, but we didn't know what the end result would be. From my first run on the first prototype I knew we were on to something. I could instantly feel the energy of the shape launching in and out of turns." - Jeremy Jones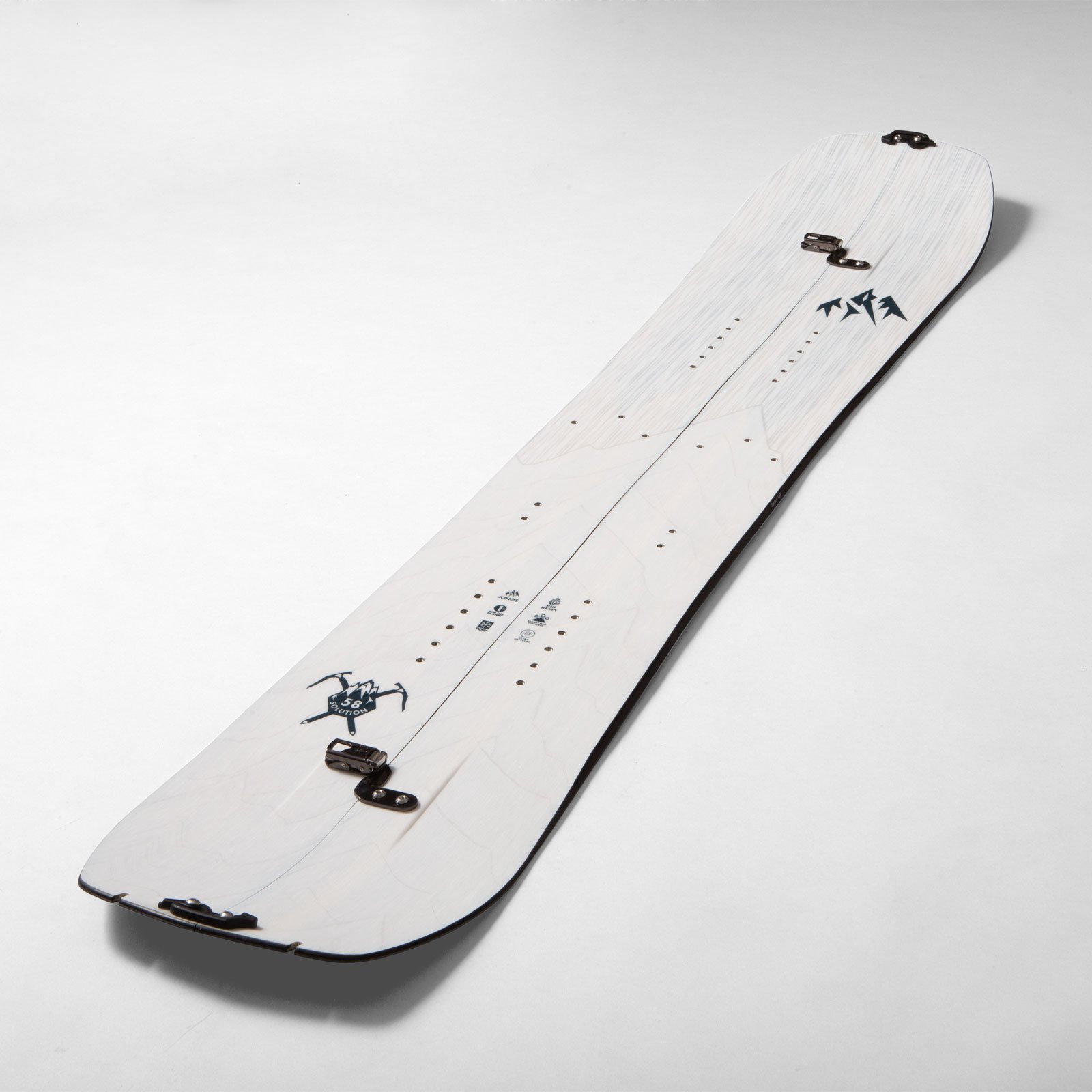 "What I love about the 3D base on the Solution is how easy it rolls into turns. It's not this delayed, tip it on edge and then turn feeling like a traditional flat base. The 3D base lets you roll into turns with much less hesitation. It's important to note though that the 3D contours are just on the tips of the board. Once you are on edge you have all the same bite and edge grip. The 3D base makes turn-to-turn fluidity smoother with no sacrifices." - Jeremy Jones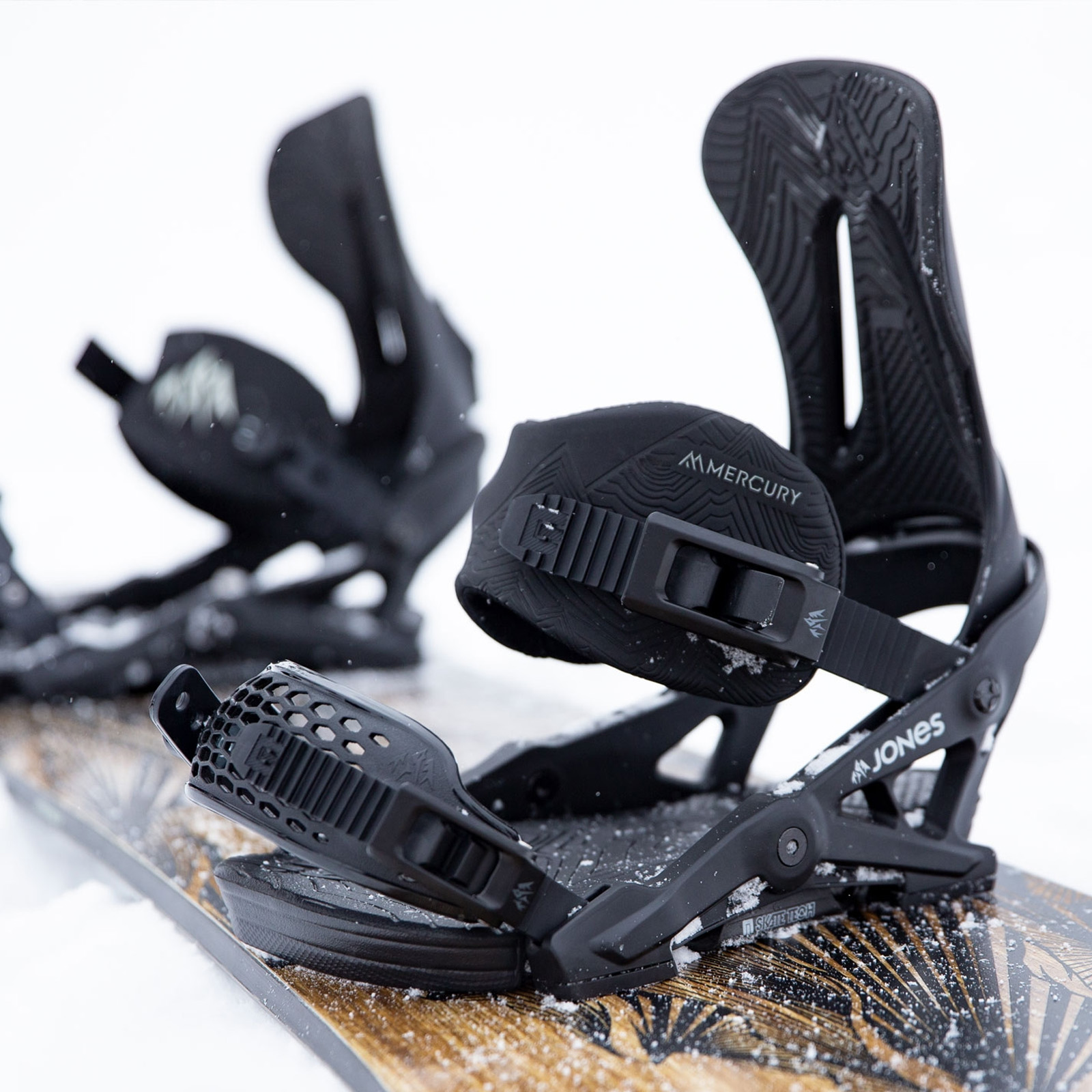 "When I started snowboarding we were drilling our boards and bolting down our bindings at the edge of the board. When the four-hole pattern came out we were psyched to stop drilling our boards, but it was clear that the four-hole disc attached in the center of the board did not offer the same edge power as drilling and bolting. When JF showed me the first NOW prototype I instantly connected with the concept and understood how it would help boost edge power. Testing it confirmed everything I saw. The NOW design overcomes the limitations of the 4x4 insert pattern." - Jeremy Jones
" Snowboarding is not my job, it's my life.
Jones Snowboards is the natural evolution of my insatiable passion for snowboarding, wilderness exploration and protecting our planet. If you share these same passions, we make gear for you, no matter where you roam or how you ride. "