Outerwear Designed For Women By Women

Tiffany Jones (left) and Heida Birgisdottir (right) / Photo – Jake Pollock

Drop into the new Women's Outerwear line with Tiffany Jones and Heida Birgisdottir
After three years of intense development the new Jones women's outerwear line is finally here! The inspiration behind the new line was to balance a comfortable fit and environmentally friendly materials with the technical features you need to ride all day and stay safe in the backcountry. This is movement focused outerwear for hard charging women who's mountain adventures require a perfect fit and uncompromising performance whether skinning up or riding down.

Jones Snowboards co-founder Tiffany Jones and veteran women's outerwear designer Heida Birgisdottir took the lead in designing the new line. Tiffany and Heida are both lifelong snowboarders who love ripping chairlift laps as much as touring for fresh tracks. They tailored the sizing and features of every jacket, bib and pant to align with a women's unique fit and performance demands. The line is truly made for women by women - a design standard all passionate female athletes deserve in any outdoor gear worth investing in.

To match the distinct outerwear needs of resort and backcountry riding, the line includes two collections - Shralpinist and MTN Surf. Read on to learn more about the new line and what makes the two collections unique from Tiffany and Heida.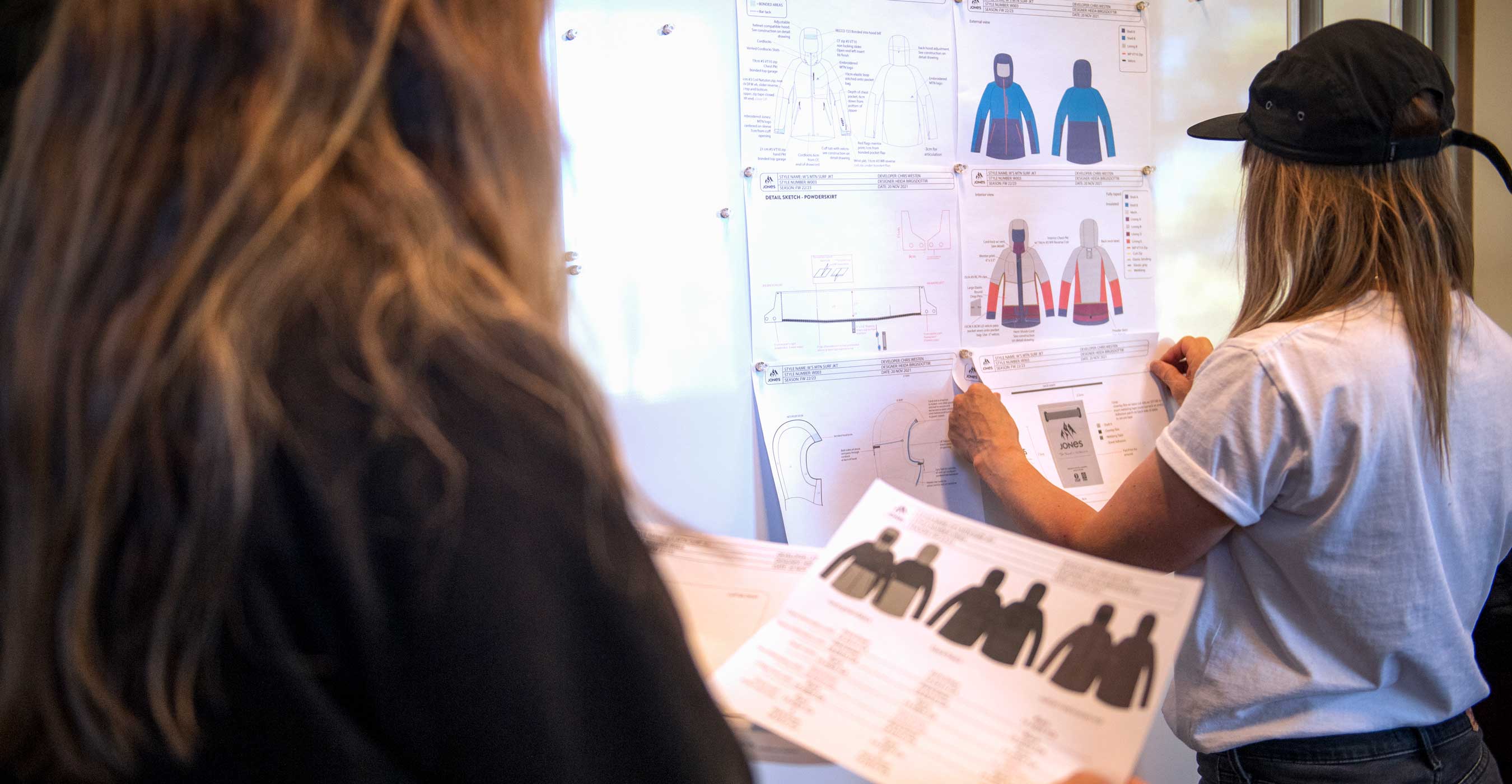 How would you describe the two collections?
The MTN Surf collection is super comfortable and stylee with fun color ways and prints. The collection has an insulated jacket that is perfect for a frigid Jackson Hole day and a super cool anorak that is non-insulated and perfect for those mild Tahoe days.

The Shralpinist collection is made with a three-layer stretch fabric that is just so nice to tour in because it's so light and comfortable. You can wear whatever layers you want under it and it never feels bulky. When it's cold, I wear a Re-Up puffy underneath the Shralpinist Stretch kit and I am super warm and protected in a mid winter storm.
For a small line the two collections really cover a lot of ground. They are nice complements to each other, and they meet well in the middle. Every piece has a purpose, but you can easily mix and match and wear pieces from both collections.
Left: Mia Jones wears the MTN Surf kit / Right: Marissa Krawczak wears the Shralpinist Stretch kit

Top: Mia Jones wears the MTN Surf kit / Bottom: Marissa Krawczak wears the Shralpinist Stretch kit

What pieces in the line are you most excited about?
I'm excited about having lightweight outerwear to wear splitboarding. I haven't ever worn a kit like the Shralpinist Stretch kit. The jacket and the pants are so light and comfortable to tour in, they are like no other outerwear I've ever put on.
I'm really excited about the MTN Surf bibs because they fit so well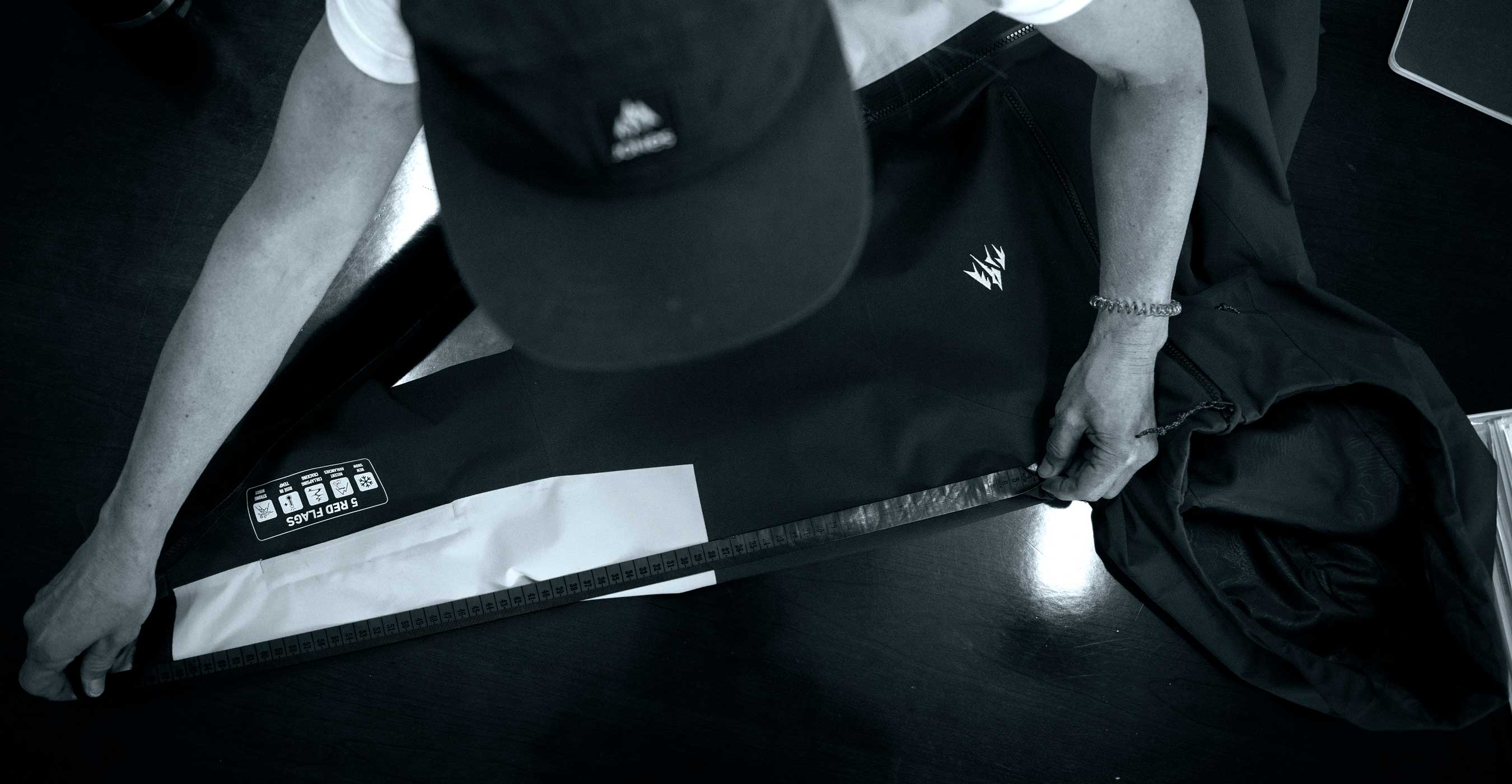 How would you describe the fit of the two collections?
The fits of both collections are designed for women's bodies with thoughtful articulation around the waist and hips. The Shralpinist collection is slightly more fitted, but the fit is roomy enough, and the fabric is stretchy enough, that you can wear any weight layers and still move freely without any restrictions. The MTN Surf Collection is a bit roomier than the Shralpinist, but the design lines are not baggy or bulky. It's a loose fit that's still feminine and flattering.
We worked really hard on both fits, and especially the fit of the pants and bibs. We wanted the pants to fit perfectly because the last thing you want is for your pants to feel too tight when you are touring, high stepping, or spending all day in your snowboard stance.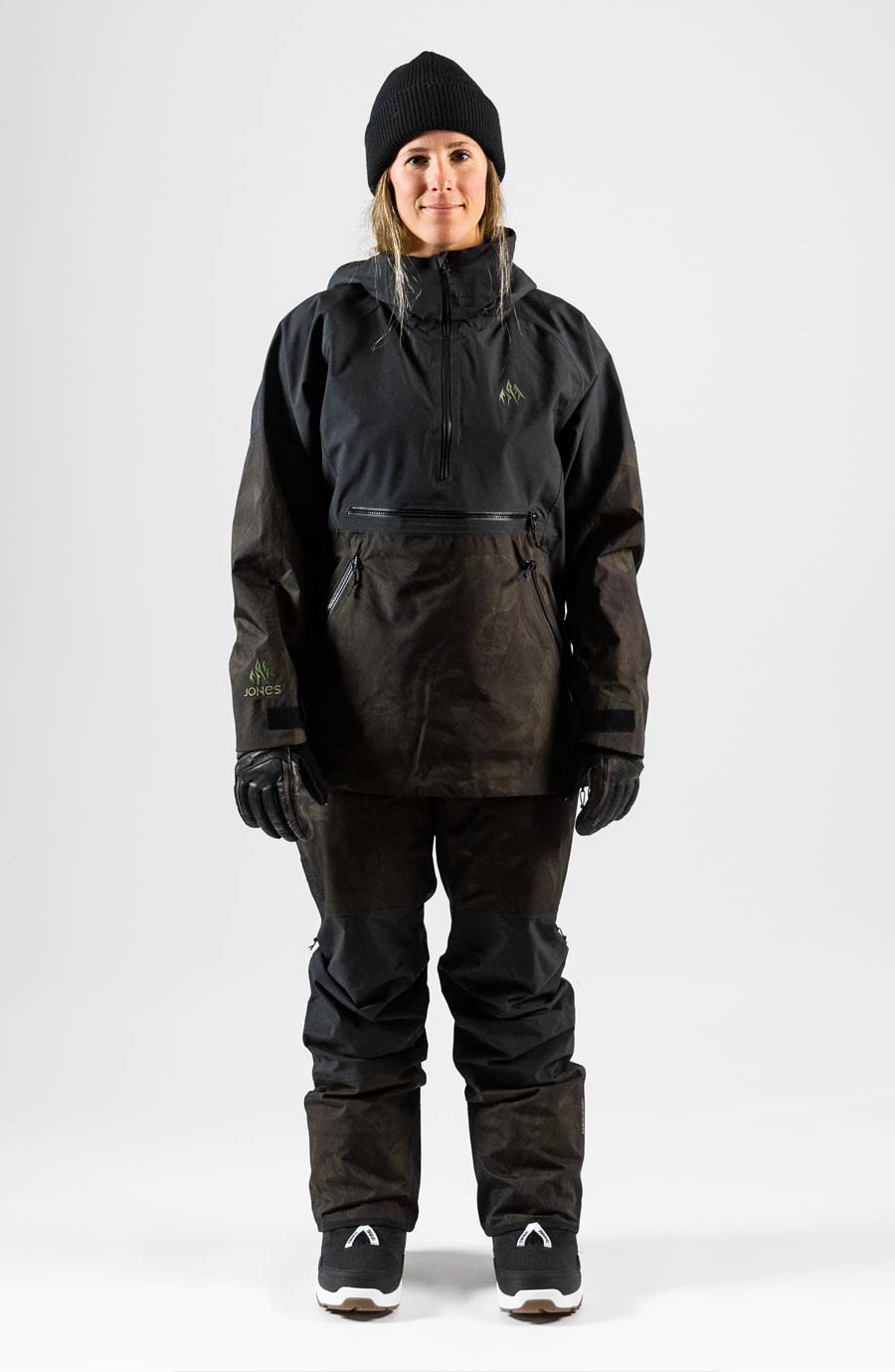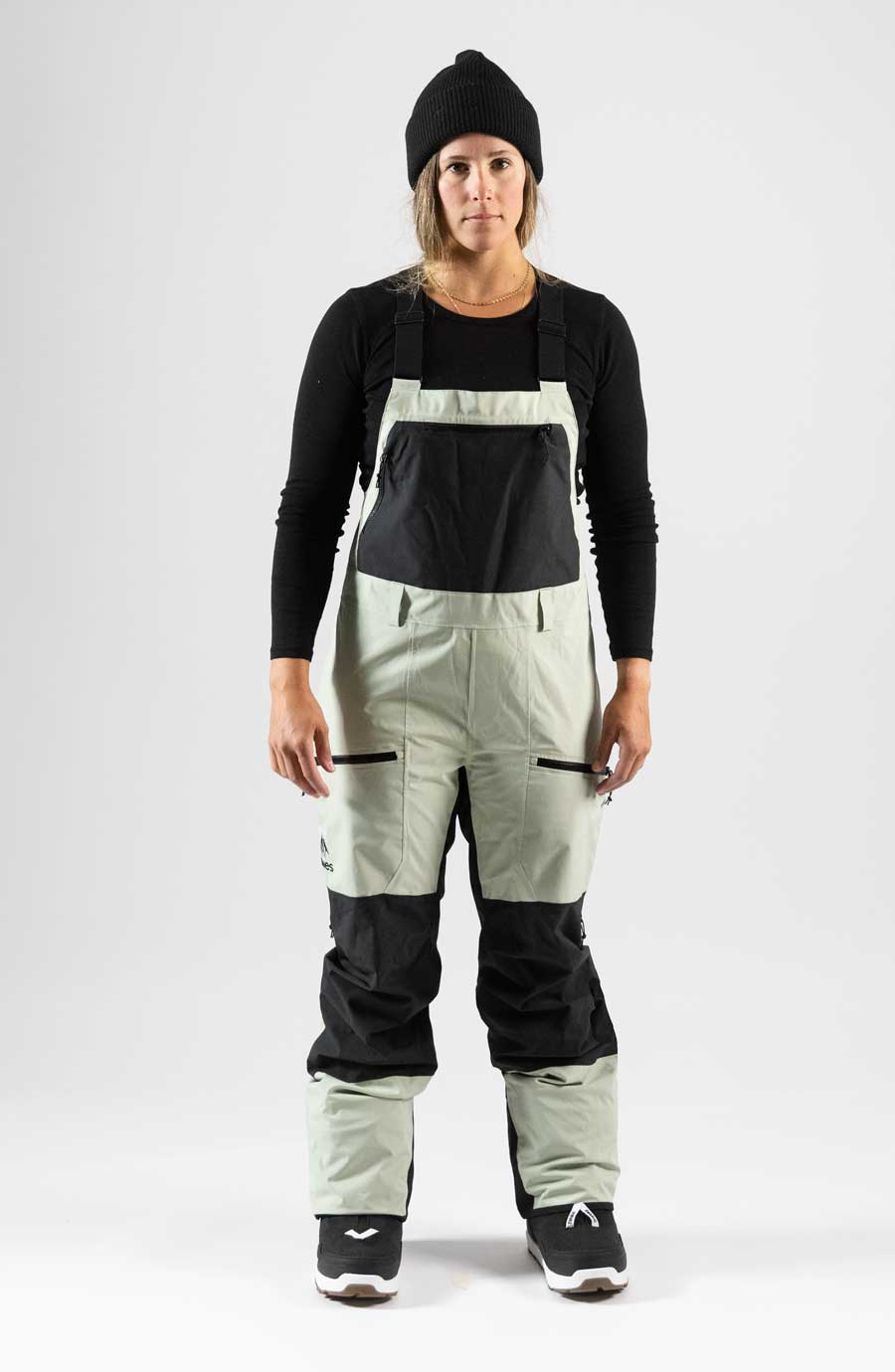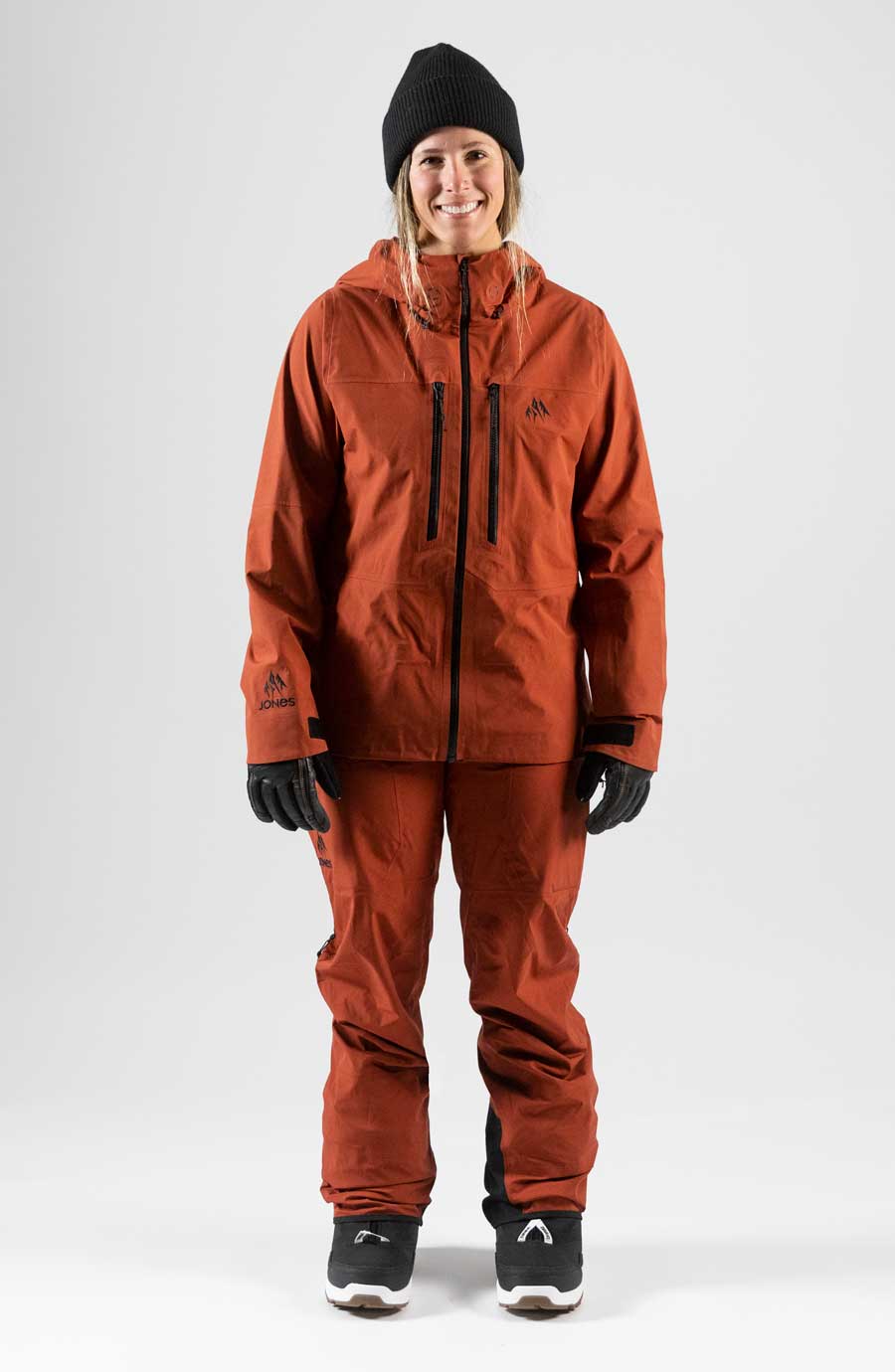 Shralpinist Stretch Jacket & Pants

What can you tell us about the fabrics that define the two collections?
The three-layer fabric that we use in the Shralpinist Stretch kit is so amazing. I've never worked with a fabric like it. It's lightweight, super soft, extremely breathable and waterproof, it has a ton of stretch, and it's 100% recycled. It checks every box.
The MTN Surf Collection uses two body mapped two-layer fabrics. We used a slightly stretchier and more breathable fabric where you move, and a more abrasion resistant fabric in the high wear areas. Both fabrics are equally water resistant and really light for two layer fabrics.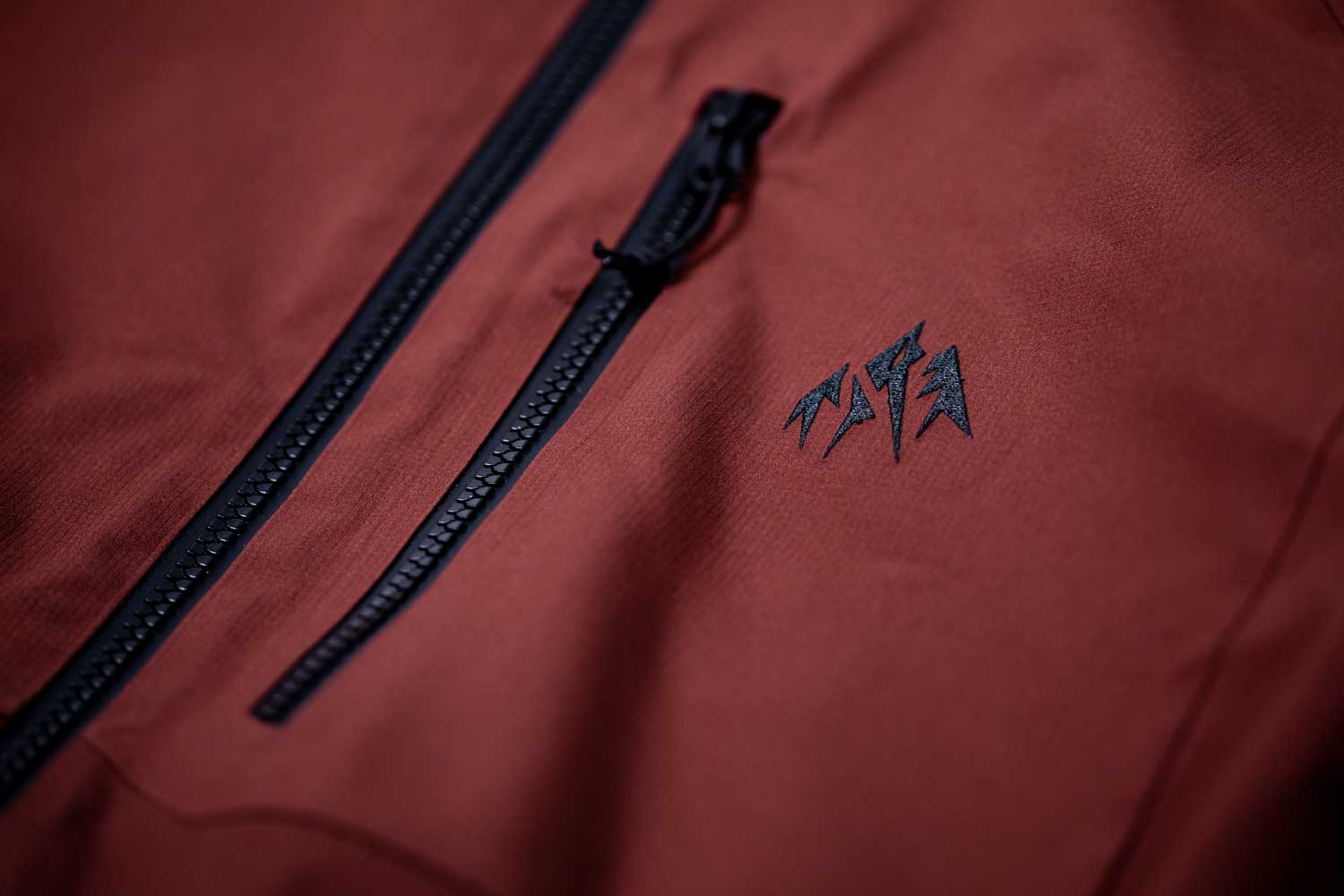 What was the inspiration behind the debut colorways?
We chose the Obsidian Red for the Shralpinist Collection because it's part of our design ethos to offer a highly visible safety color in all of our men's and women's outerwear collections. It's important to be visible when you are in the backcountry and the Obsidian Red is perfect for that. It's a slightly muted shade when you are close to it, but it's easy to see from afar. We share the Obsidian Red with the men's line, but we use the color in different ways between the two lines.

The Sage Green is the one exclusive color to the women's line. It's just this really fresh, fun color that looks great color blocked with black like on the MTN Surf anorak and bibs. We were looking for an earthy, fresh green and we nailed it. The Sage Green looks really nice on anyone.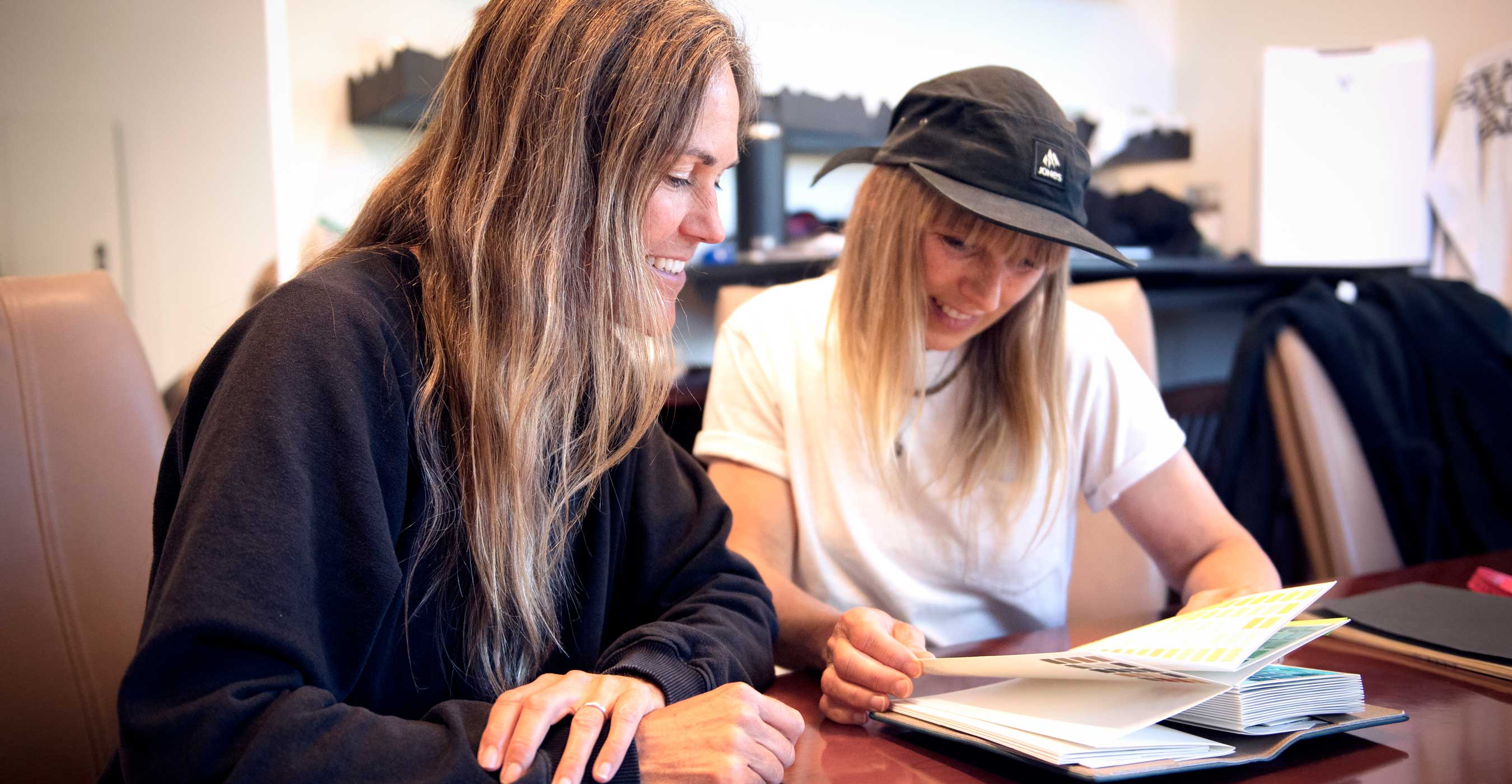 The debut collection also includes one insulation layer. Tell us more about the Re-Up Down Hoodie.
The Re-Up Down Hoodie is seriously my favorite piece in the collection. I love that it's made with only recycled materials, and it's just so warm and cozy to slip into. It's a really feel good piece of outerwear that we're really proud of. The down is 100% upcycled through Allied Feather and Down's RE:NU program where they collect down from discarded mattresses and pillows, sanitize it, then upcycle it into the down fill for our jackets. Every other material in the jacket is 100% recycled as well, from the butter soft Pertex face fabric, to the thread, the trim fabrics, and the zippers. The Re-Up is the ultimate in circular fashion.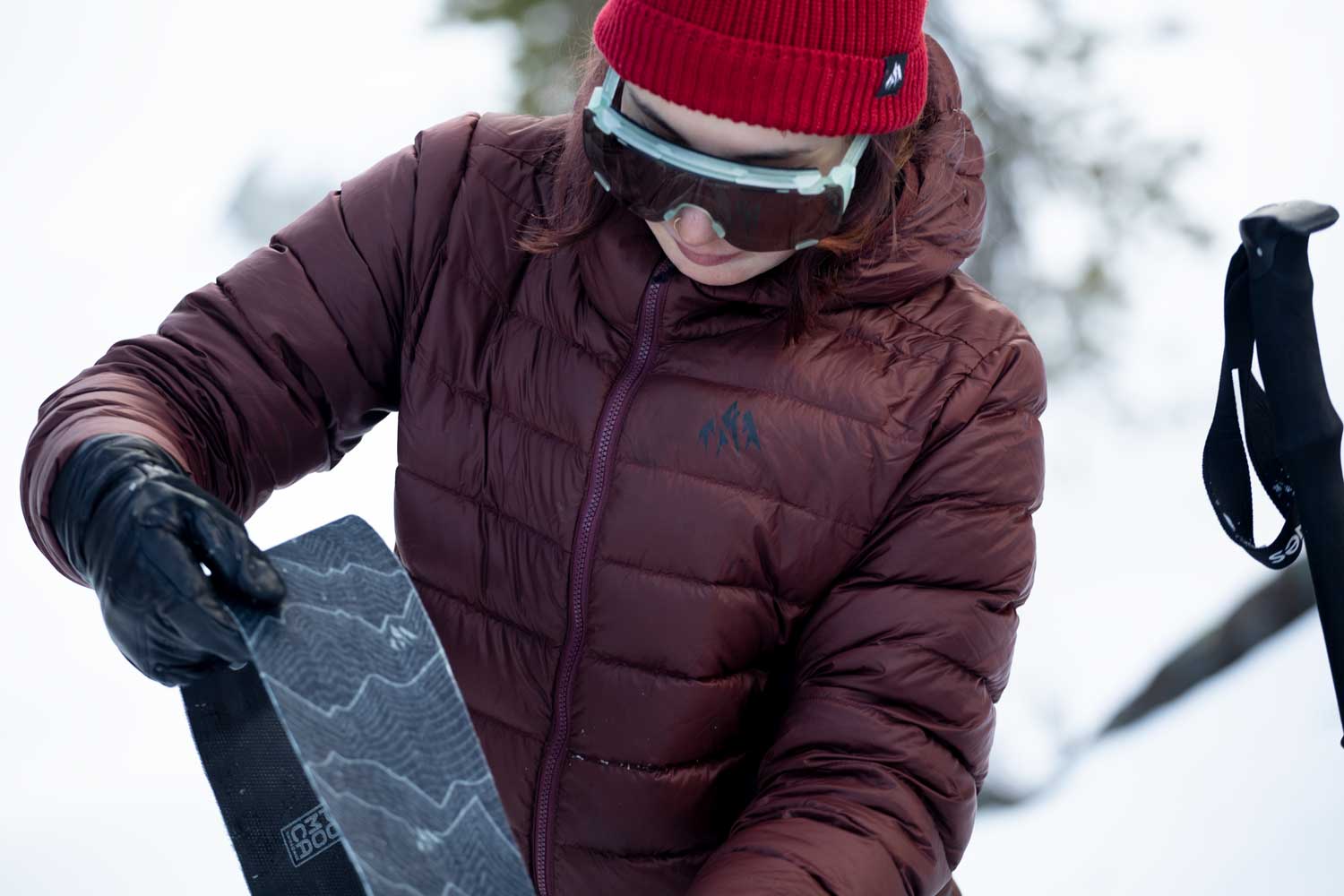 Lila Yeoman / Photo – Andrew Miller

How does the Jones women's line stand out from other women's outerwear?
Every piece we make is designed for women by women, and made with the most high performance and environmentally friendly fabrics on the market. Jones outerwear is technical gear that's made responsibly and looks cool.
We are filling the gap between technical outerwear offered by premium outdoor brands, and style focused outerwear made by most other snowboard brands. We're making technical outerwear with a more casual look and fit.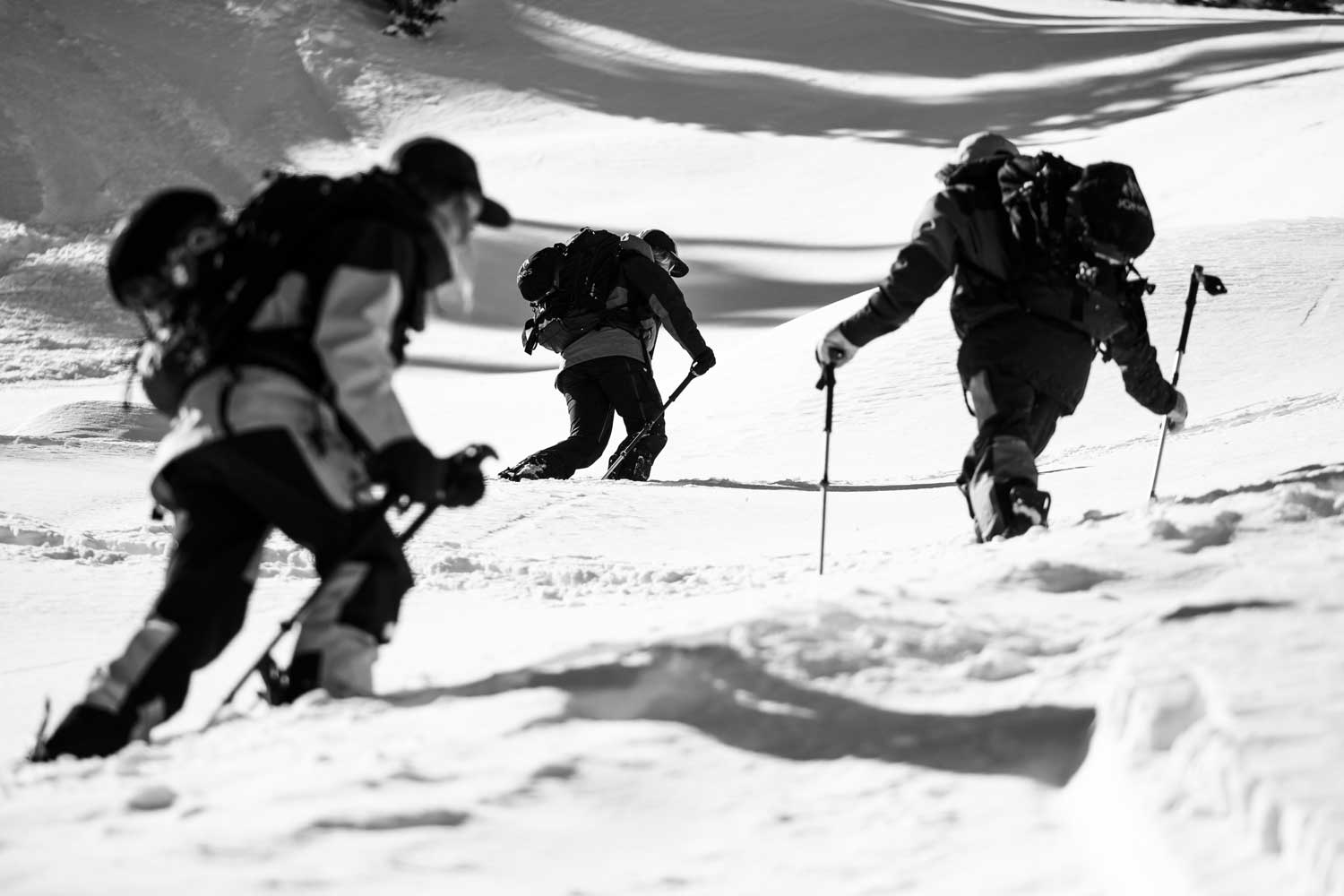 What does the future hold for the Jones women's line?
We will continue to be a sustainability leader. Every season Jones outerwear will get more responsibly produced so you can feel good about the impact of what you're wearing. We'll also continue to innovate new products by asking female riders what they want and need to pursue their adventures.
We have great factory partners who really believe in what we're doing so we're really excited about the future of the line. With their help, we know we can offer women super high quality outerwear that looks great, and is perfect for what we love to do in the mountains.