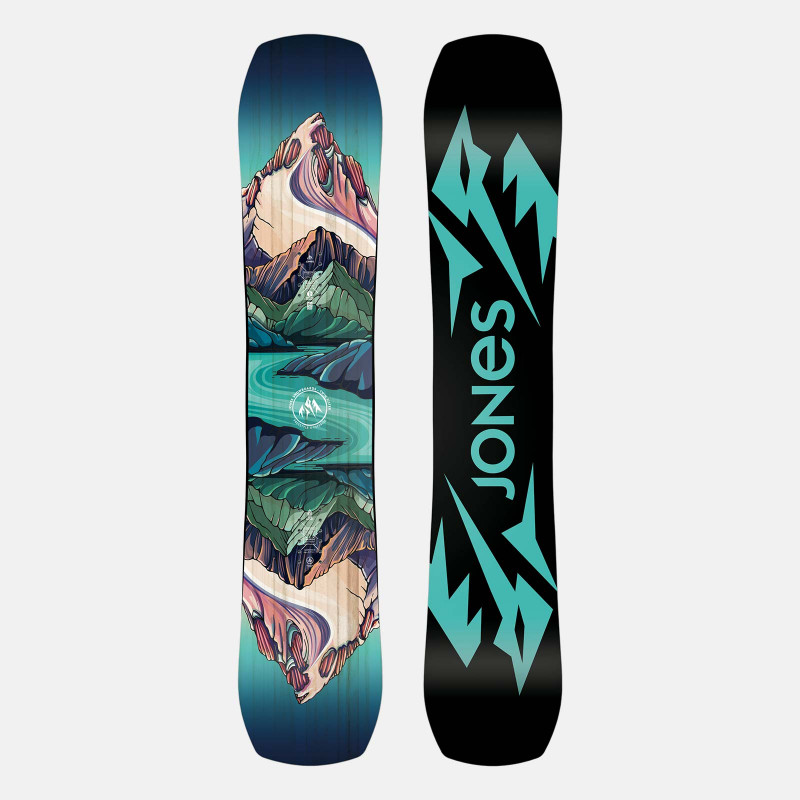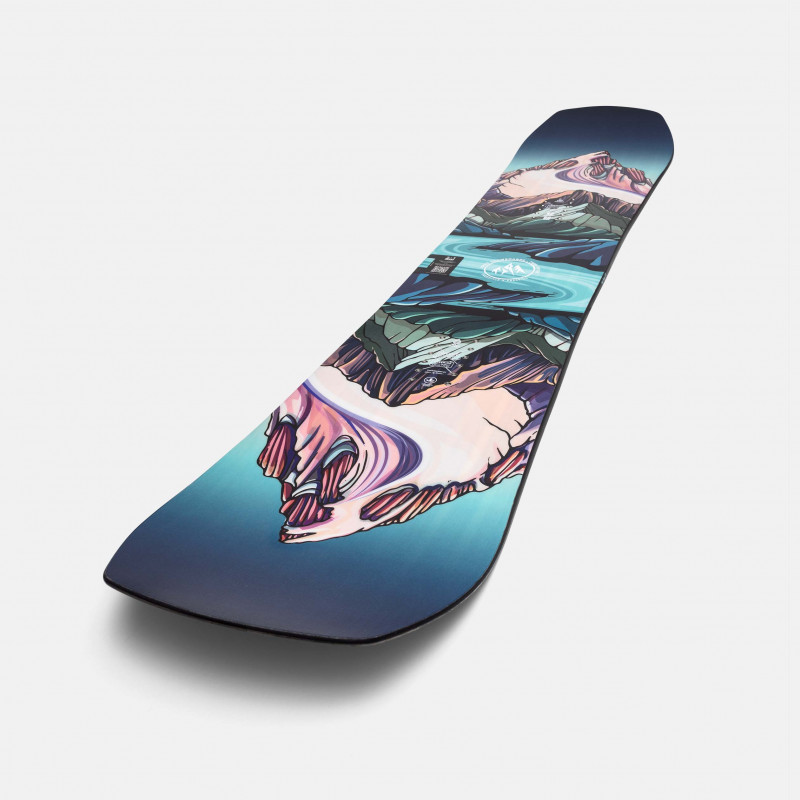 No matter how you like to shred the mountain, the Jones women's collection includes a high performance snowboard design for every rider and riding style. All Jones Snowboards feature 3D Base Contours and Traction Tech for unmatched turn performance and bio-resin and recycled edges and sidewalls for added eco-performance.

Check out our sizing guidelines to find the perfect board for your size and style, and to learn more about our shapes, profiles and technical features, click around our Gear 101 pages. Match your Jones board with Jones bindings featuring Skatetech for ultimate performance, and if you're looking to escape the resort boundaries click over to our Splitboard and Backcountry Safety info hubs.

The quality and environmental ethos of our boards are guaranteed no matter what board you choose. All Jones snowboards are backed by a 2+1 year warranty and your purchase helps protect clean air, clean water and a healthy planet through our 1% For The Planet donation to environmental organizations.
High performance, sustainably made gear.
Our most sustainable collection ever.
Recognized by consumers, athletes and media.
100+ products awards and 1000+ reviews since 2009.
Built with the finest tech and materials.
Every board features unique technologies.