Collapsible poles are the four-wheel drive of your backcountry ascent gear. They keep you from slipping and sliding as you shuffle up the skintrack and give you balance in the bootpack. For best pole performance it's important to set your poles to the proper length for your height. Check the pole length to height chart below for a sizing guideline. For easy and secure size adjustment also make sure the Powerlocks are set to the proper tension using the instructions below.
Height range
Recommended pole length (cm)
CM
IN
145-155 cm
4'1" - 5'
105 cm
156-164 cm
5'1"-5'3"
110 cm
165-169 cm
5'4"-5'5"
115 cm
170-175 cm
5'6"-5'7"
120 cm
176-180 cm
5'8"-5'9"
125 cm
181-190 cm
6'-6'2"
130 cm
+191 cm
6'2" - + 
135 cm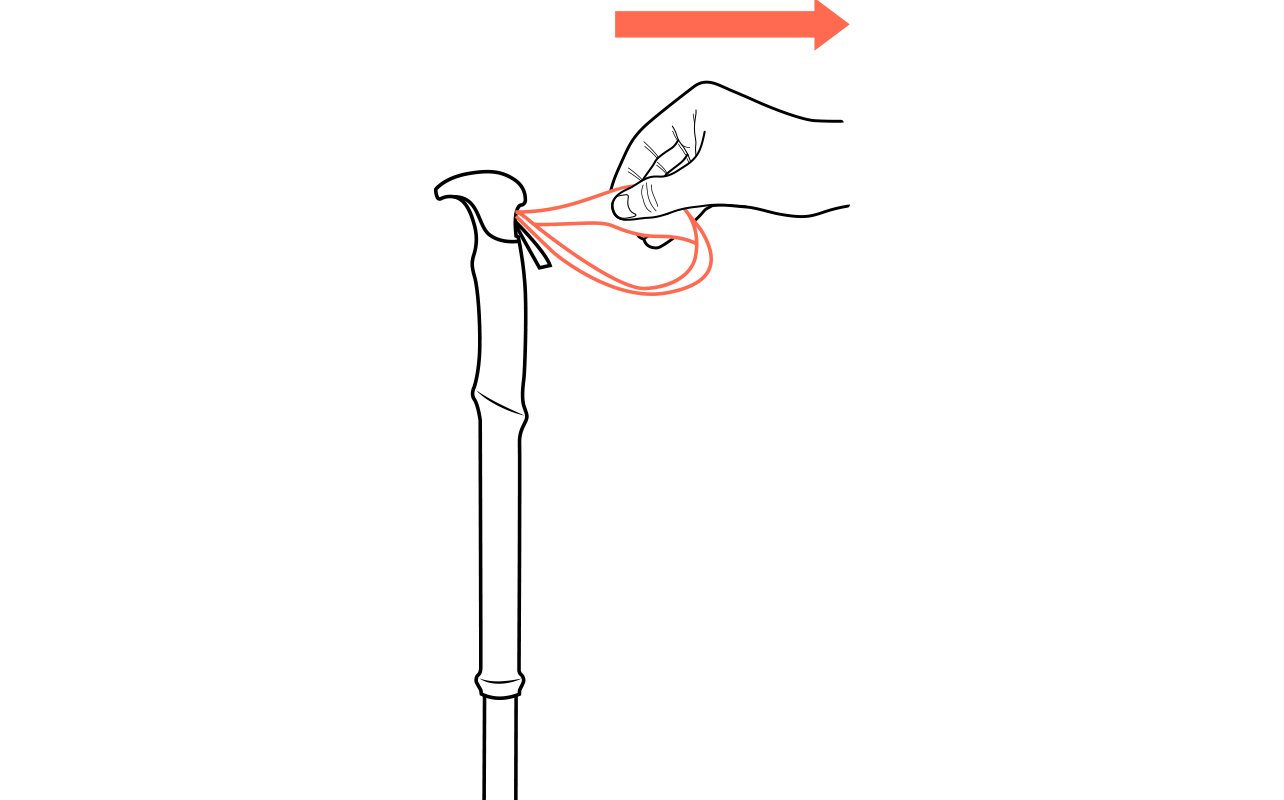 1A. Loosen the strap loop: pull on the upper end of the strap loop.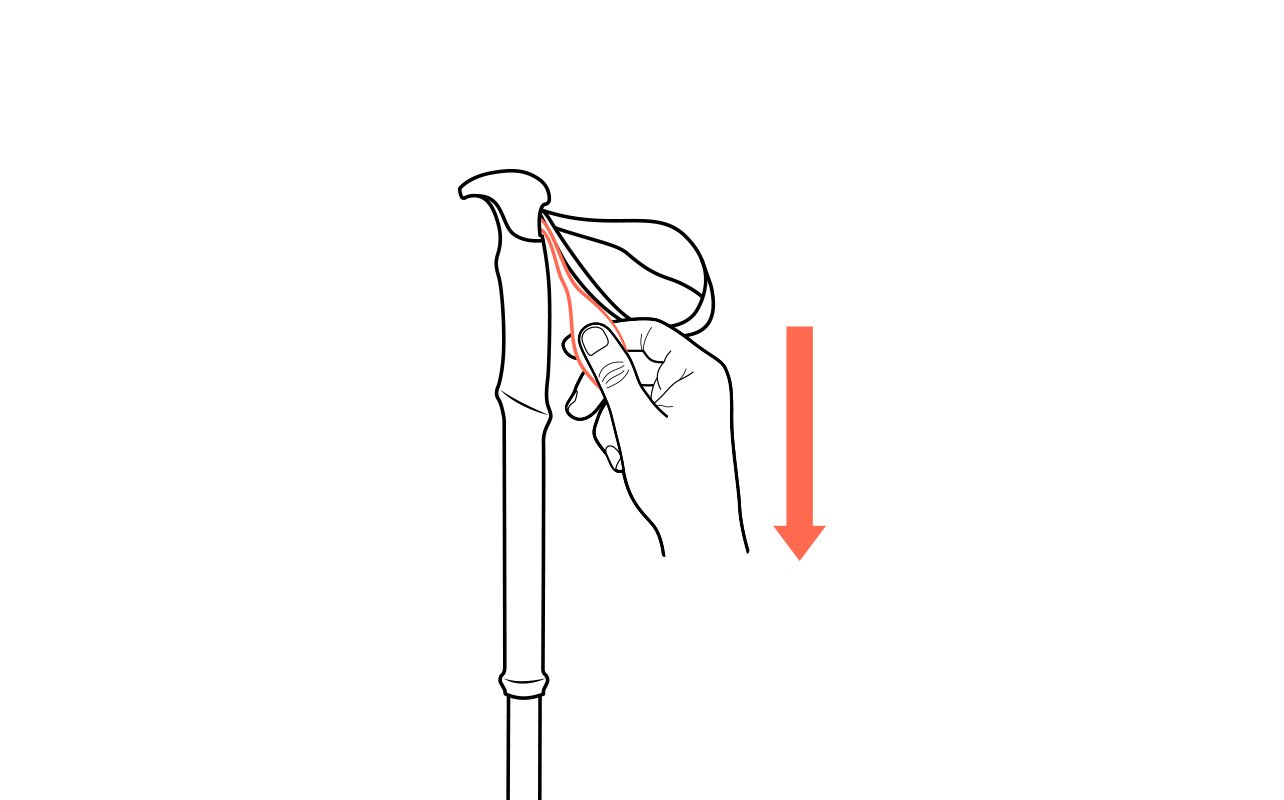 1B: Tighten the strap loop: pull on the lower tail of the strap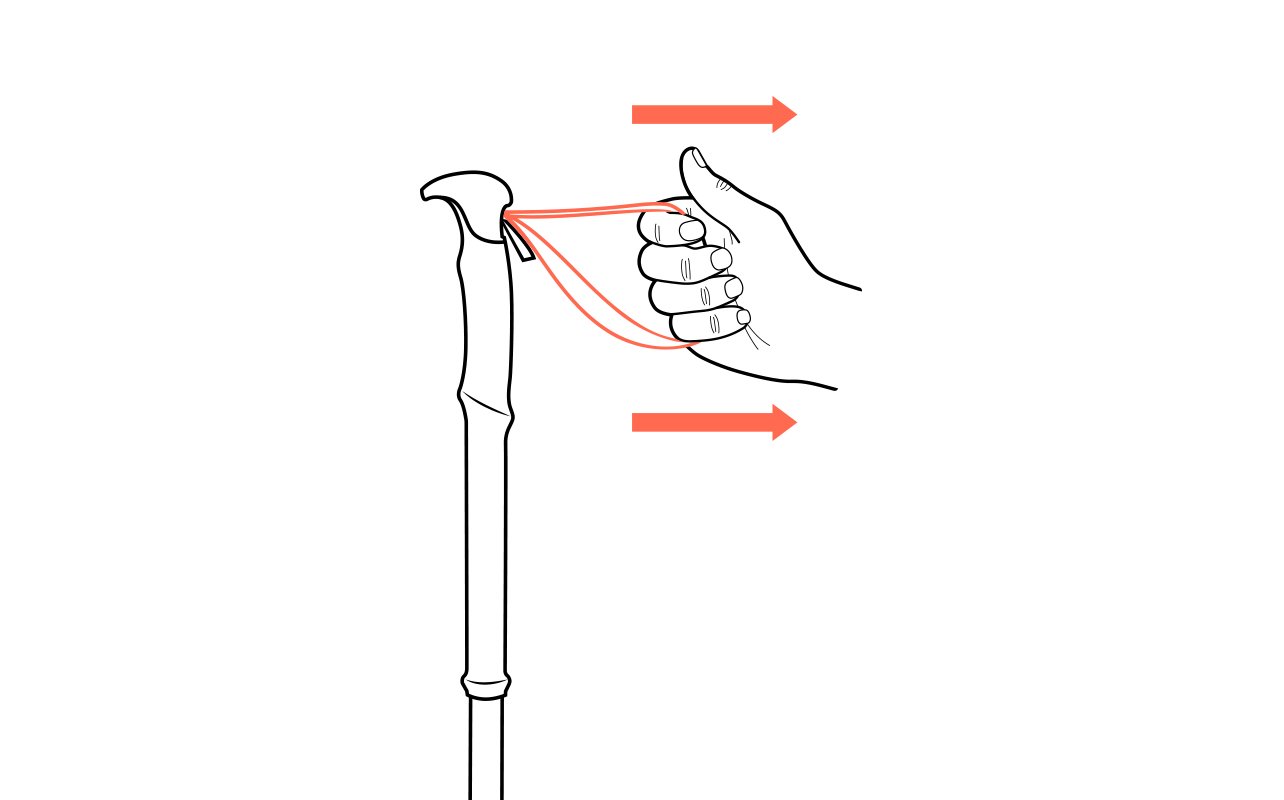 2. Secure the strap length: pull on both ends of the strap loop at the same time to secure the desired length.
How does the Powerlock system function?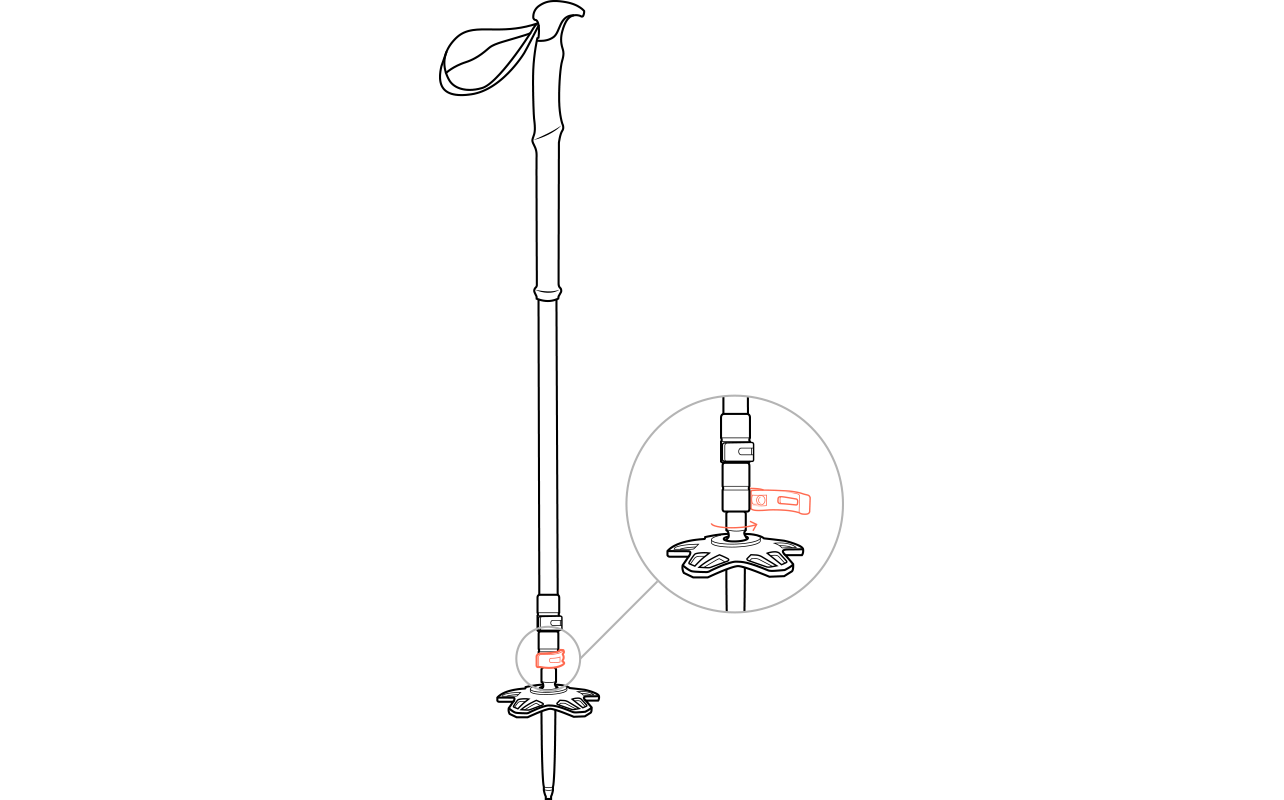 1. Open the Powerlock latch closest to the pole tip.

2. Extend the bottom pole section to the marking that says "Extend to here". Close the latch to tighten the Powerlock mechanism.

3. Open the Powerlock latch closest to the pole grip. Extend the middle section of the pole to the desired length and close the latch.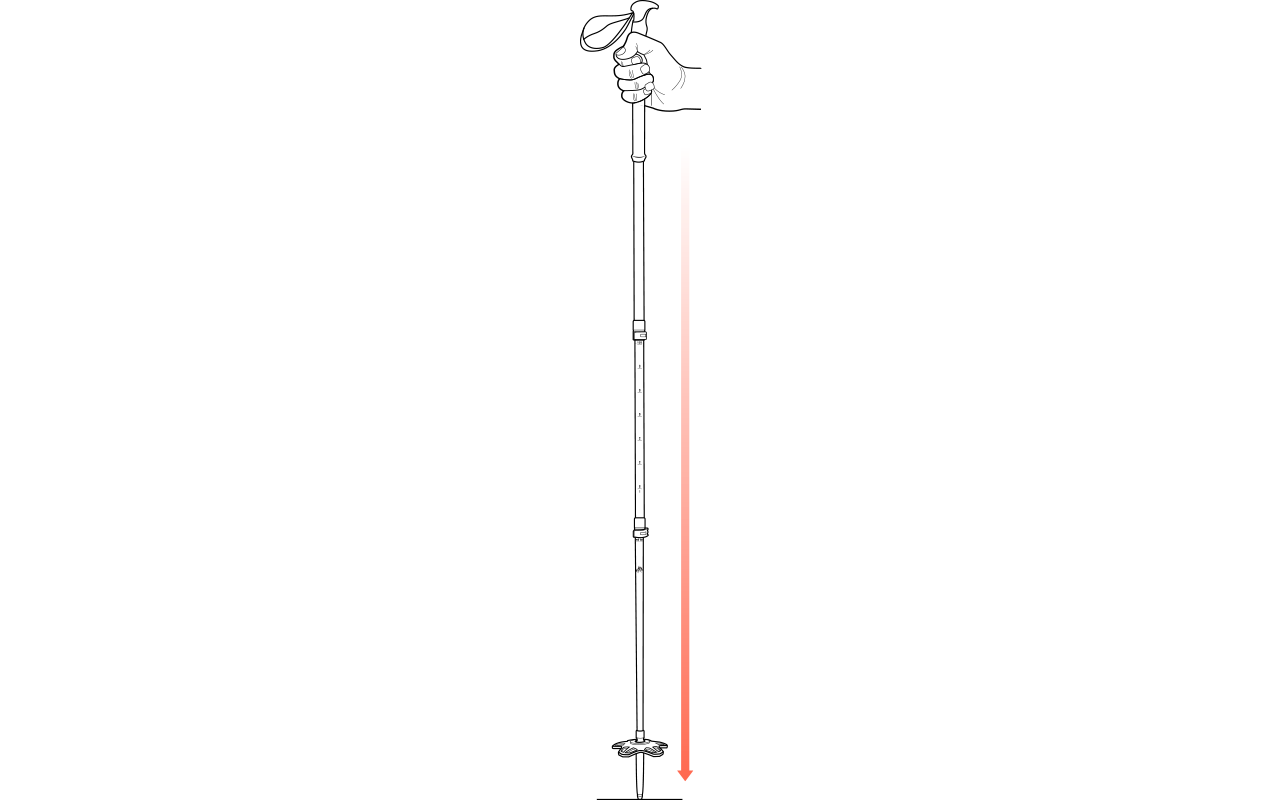 4. Push on the pole while planted on the ground to ensure the locking system is tight. If pole slips, readjust strength of Powerlock mechanism.
How to adjust the strength of the Powerlock mechanism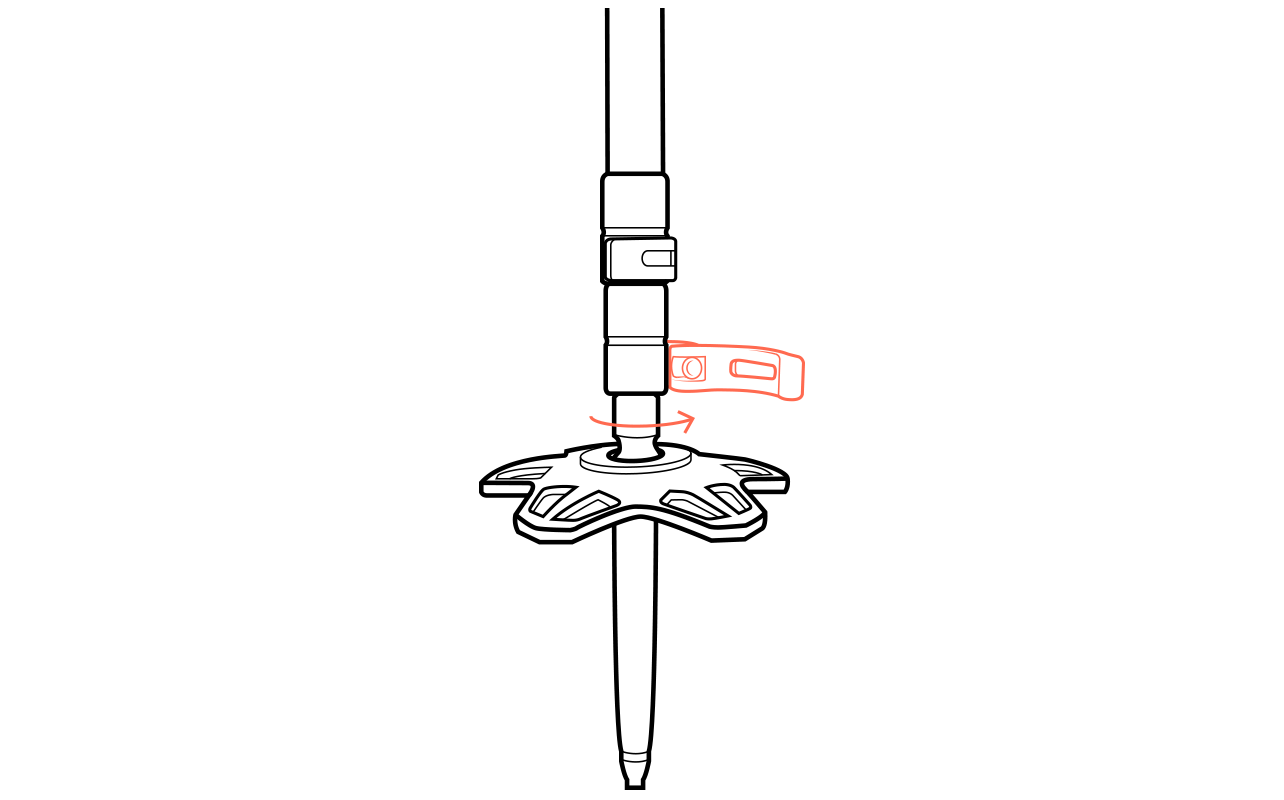 1. Open the latch to release the Powerlock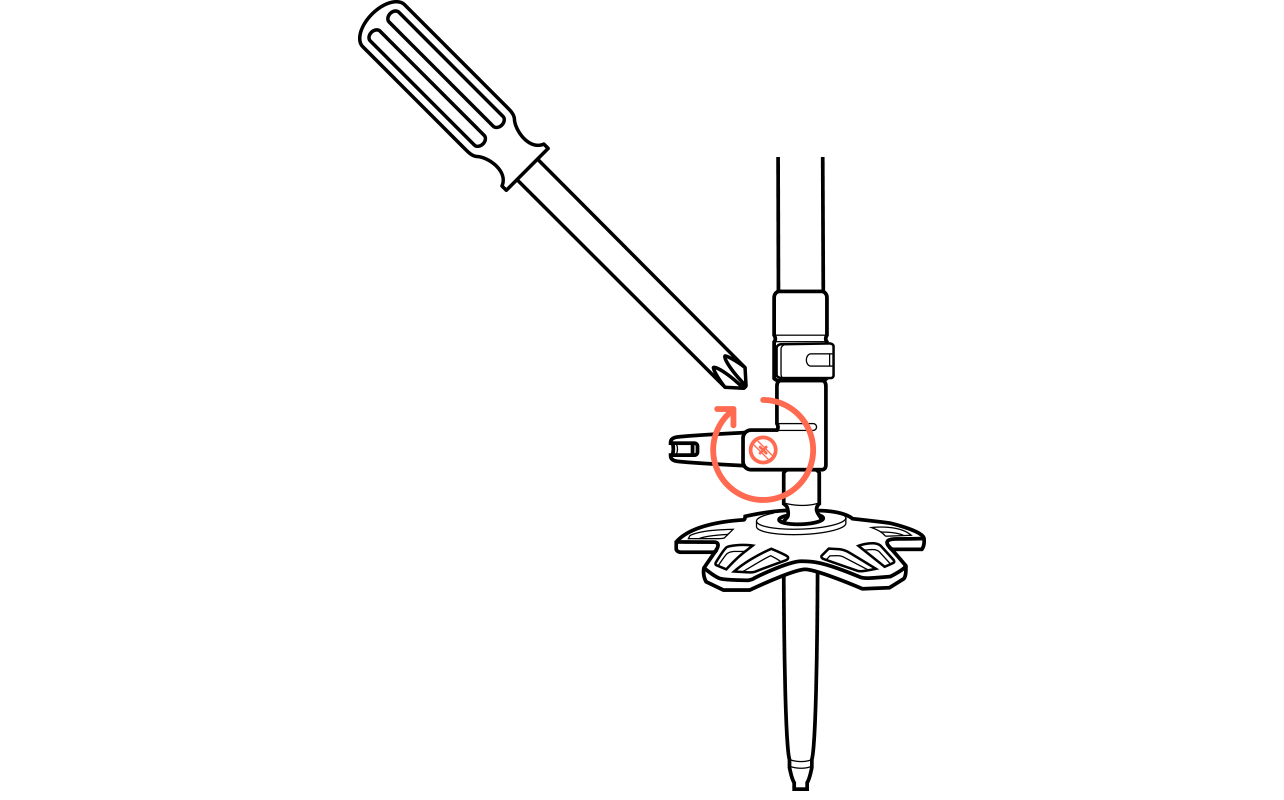 2. Adjust the screw in the Powerlock using a Phillips head screwdriver.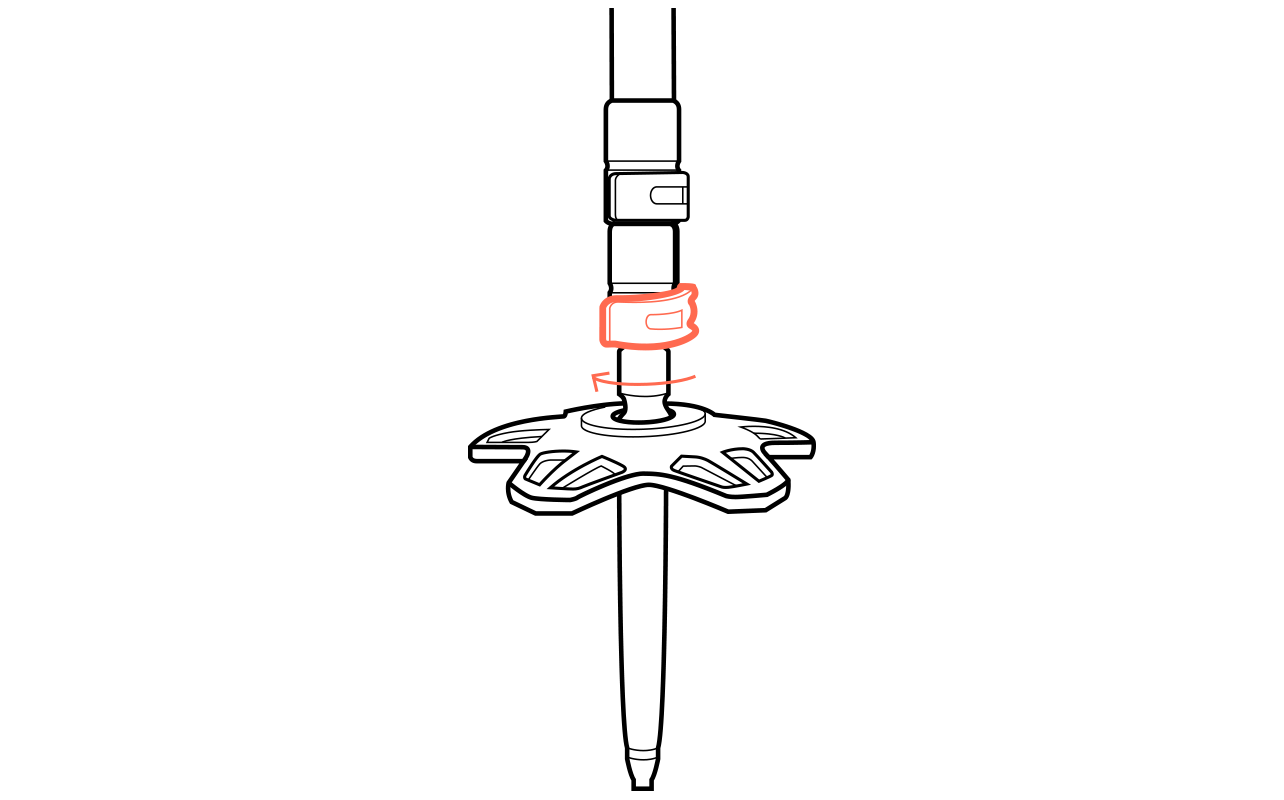 3. Close the latch on the Powerlock and test its locking strength.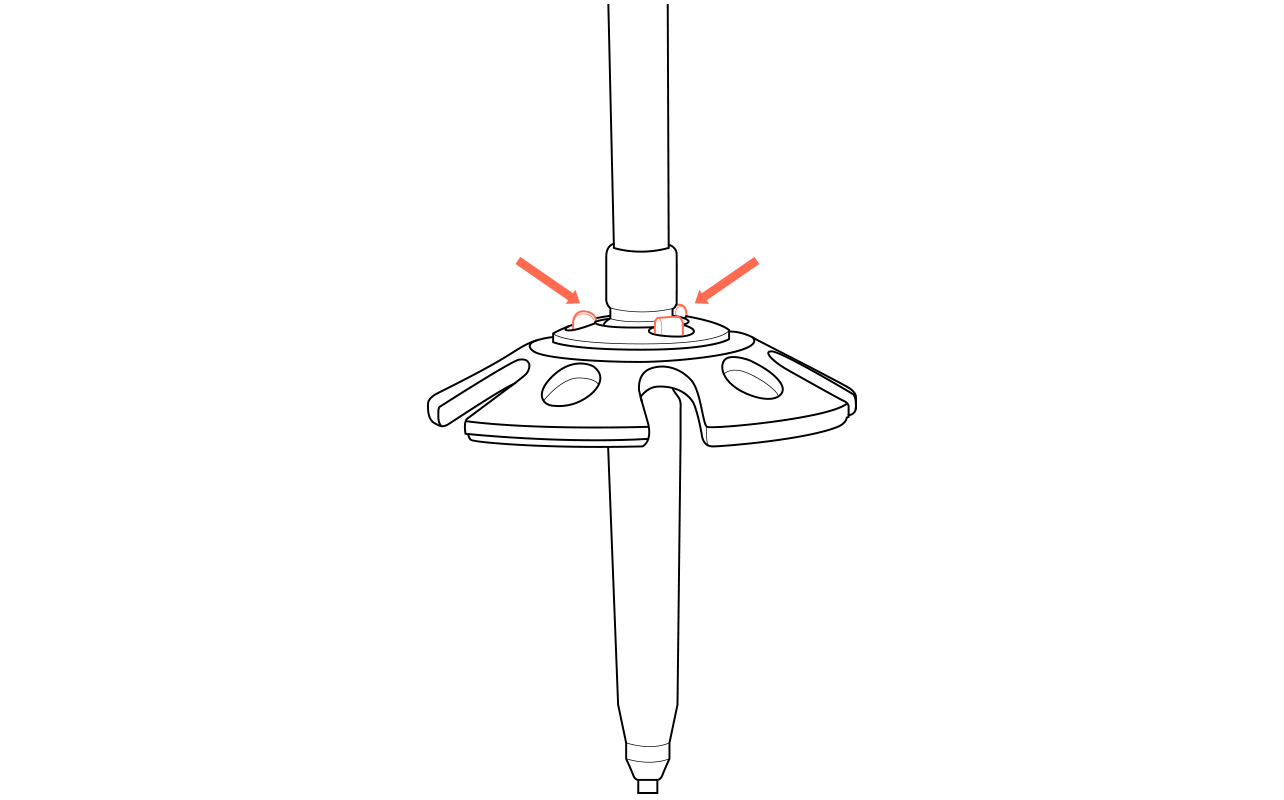 1. Push the hooklets inwards.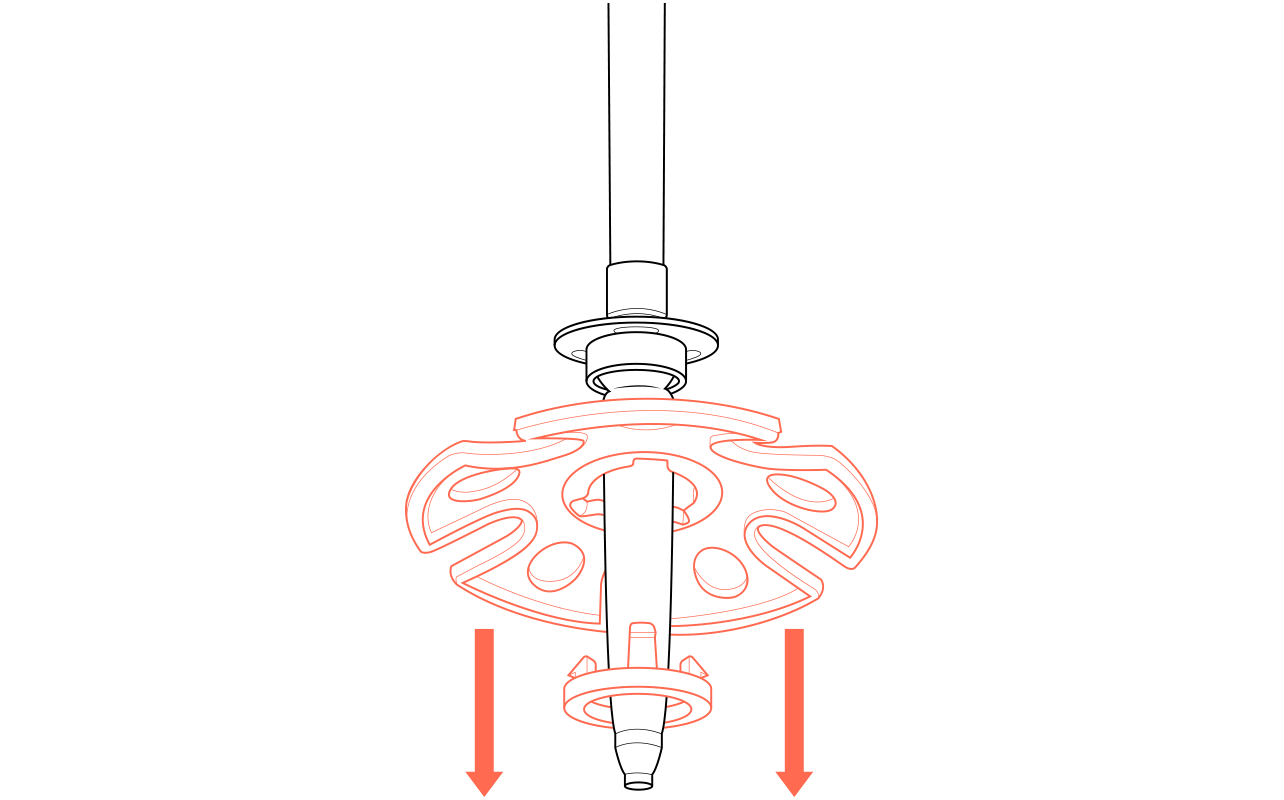 2. Take off the basket and the ring.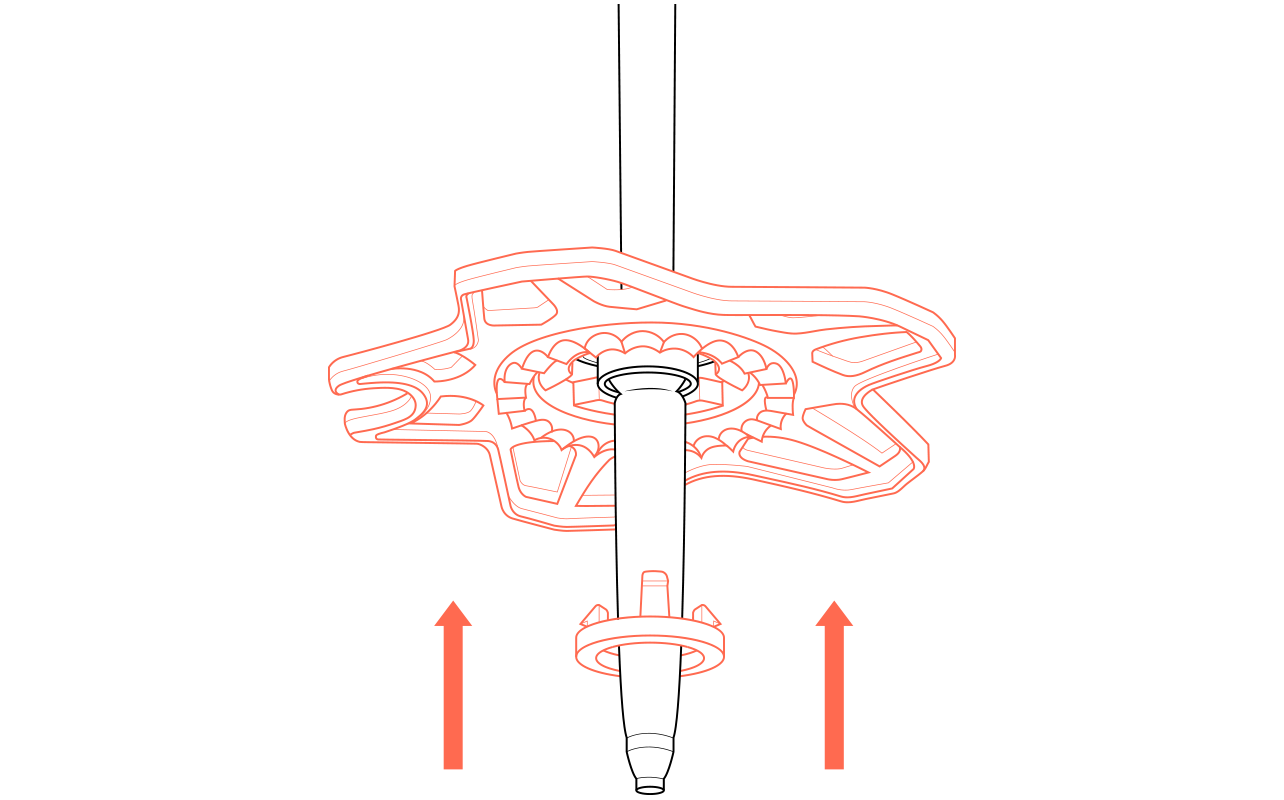 3. Attach the new basket: squeeze the hooklets through the 3 holes until they snap into place.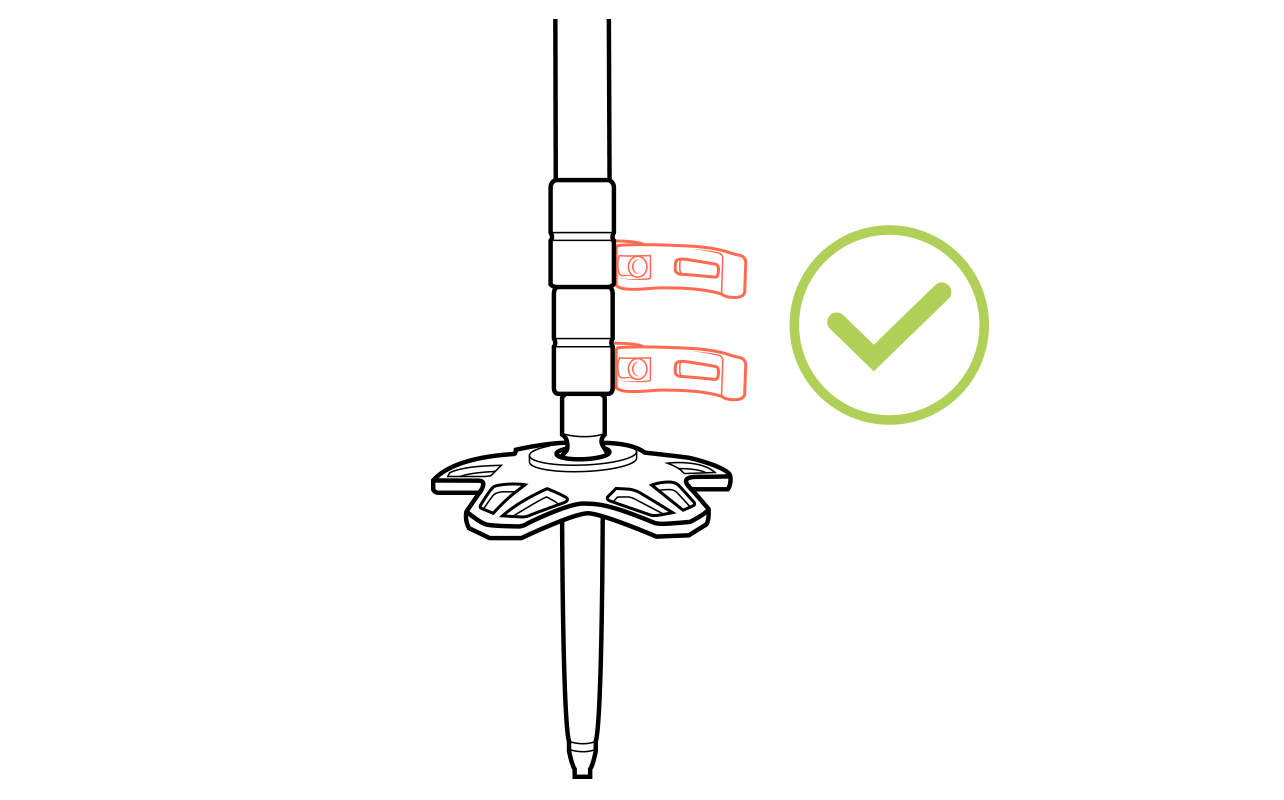 Always store them with the latches open.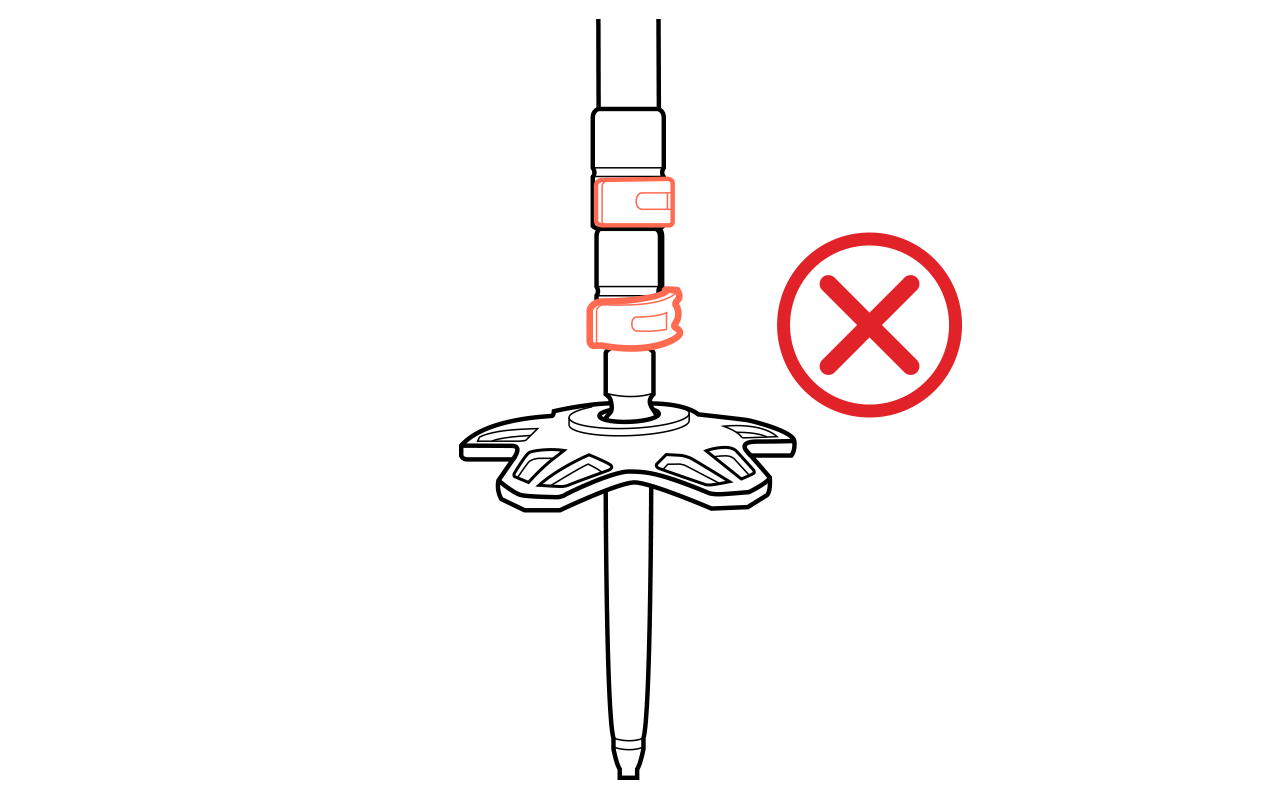 Never store them with the latches closed.
Advanced ascent gear, built to last.