Environmental non-profit partners
Our quest to improve the sustainability of our products is only one facet of our environmental efforts. We strive to take real action against climate change through our partnerships with the non-profit organizations 1% For The Planet, Protect Our Winters (POW) and Community Carbon Trees (CCT) plus public fundraising campaigns that help support them.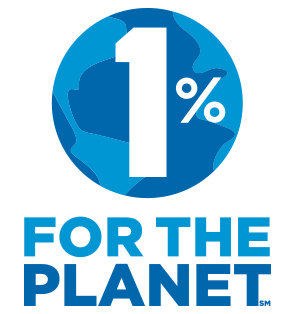 1% Percent For The Planet
1% For The Planet is a growing association of businesses that have pledged to give 1% of their sales directly to sustainability-oriented non-profits. The mission of 1% For The Planet is to leverage this alliance of financially committed businesses to support a healthy planet.
"We understand that supporting environmental efforts is important to our customers," said Jeremy Jones. "As a member of 1% For The Planet our customers are assured that their support goes beyond just our profits. We are proudly accountable for giving back to the earth."
1% For The Planet member companies support thousands of non-profit organizations helping to save land, protect forests, rivers and oceans, make agricultural and energy production more sustainable, get toxics out of the environment, plastics out of the oceans and more. 1% for the Planet carefully vets each nonprofit for track record, credibility and impact and annually verifies that members are making their contributions. More than $100 million dollars has been invested by 1% for the Planet members in the last ten years.
Our 1% donation fights climate change
Protect Our Winters and Community Carbon Trees are the non-profit partners we support with our annual 1% For the Planet donation.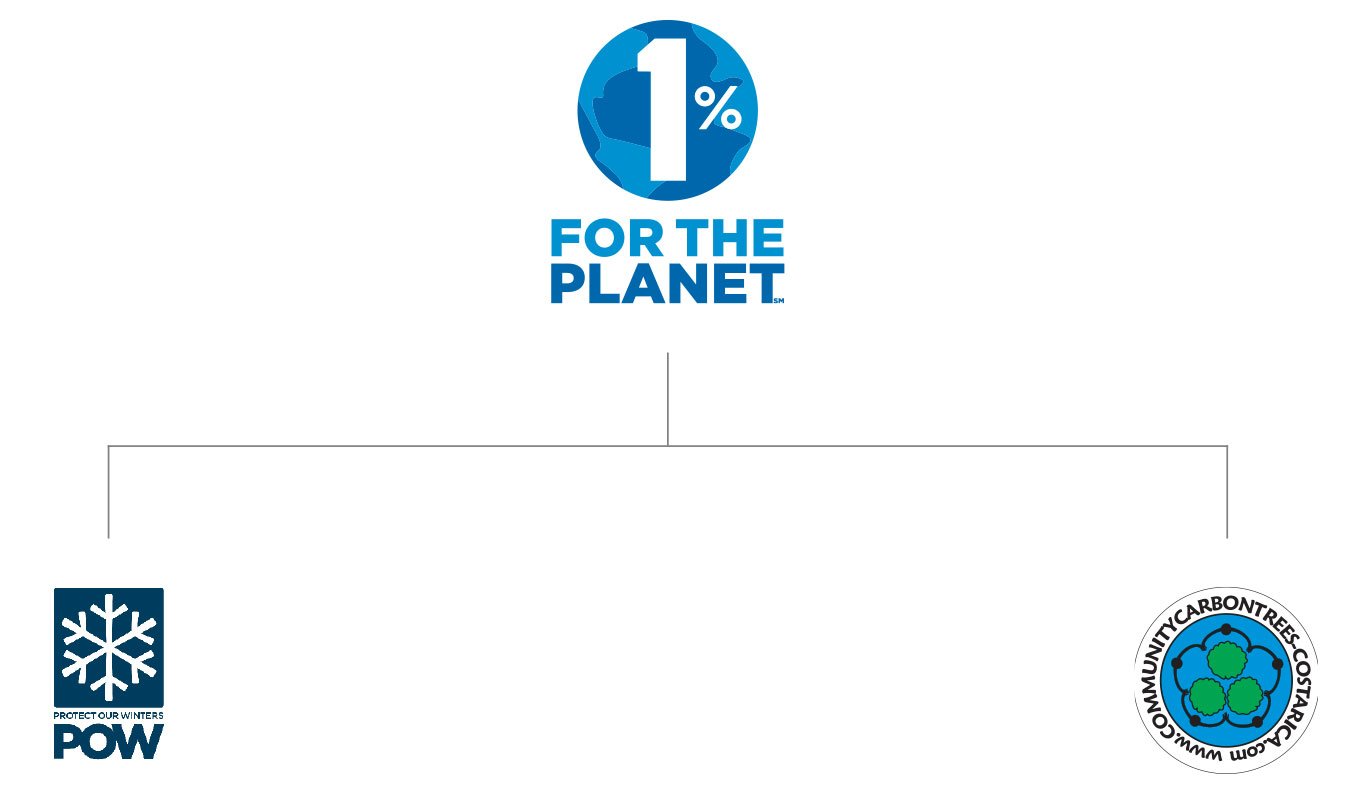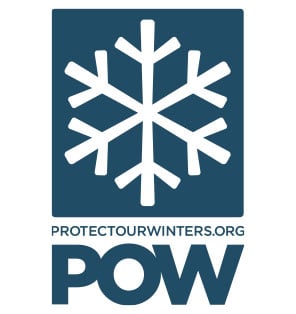 Protect Our Winters is a climate change organization founded by Jeremy Jones in 2007. The mission of POW is to engage and mobilize the winter sports community to lead the fight against climate change. POW is the environmental center point of this global community and unites brands, athletes and communities towards a common goal of reducing climate change's effects on our sports and local economies. The collective power of the winter sports community is massive and POW helps organize the effort to step up and take responsibility to save a season that fuels our passions and provides jobs and economic vitality to mountain regions.
Jones' 1% For The Planet donation to POW is used to support their efforts to push climate change legislation in Washington D.C., fight coal exports in the Pacific Northwest, and promote climate change awareness campaigns such as the Outdoor State, a new campaign that connects like-minded outdoor enthusiasts and gives them the tools to let their voices be heard as climate change activists.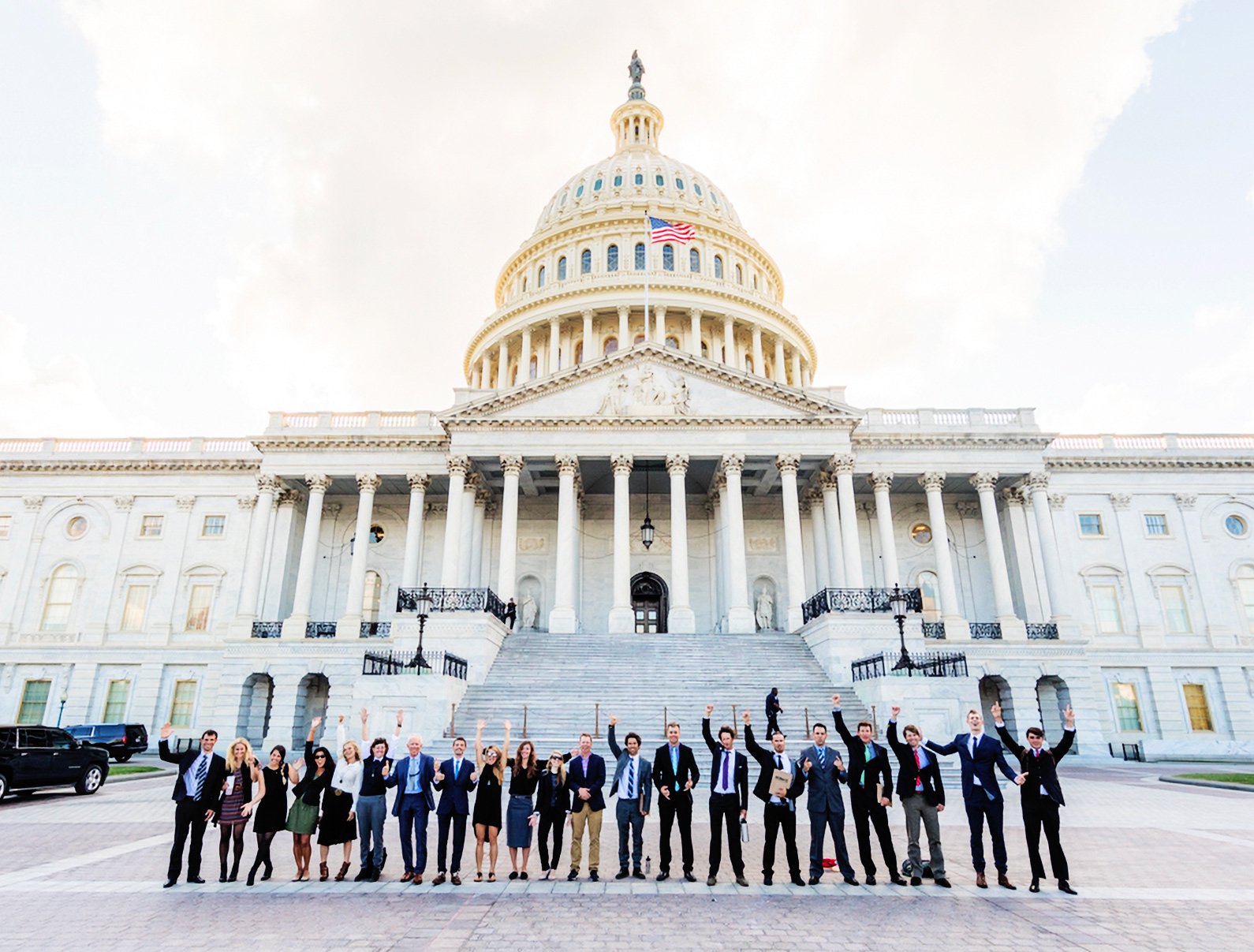 Protect Our Winters takes their message to the US Capitol in Washington D.C.
Photo by Forrest Woodward
Community Carbon Trees (CCT)
Community Carbon Trees (CCT) fights against climate change by reforesting clear cut swaths of Costa Rican rainforest with a wide diversity of native tropical trees. The reforestation and protection of trees is truly an important step toward the mitigation of climate change as forests pull carbon dioxide from the atmosphere and recycle it into oxygen. The benefits of reforestation in Costa Rica are greater than most other places on Earth because tropical trees are able to grow 365 days-a-year thanks to Costa Rica's unique location within 10 degrees of the Equator. As the trees grow bigger and their trunks harden, they begin trapping more and more CO2.
CCT managed reforestation projects are on a 25-year cycle. CCT work crews maintain the trees for the first three years and the participating landowner takes over the continued maintenance and receives instruction for an additional 22 years. The estimated cost per tree for the 25-year cycle is $25. The majority of the cost goes toward fair trade pay for dozens of Costa Ricans employed by CCT's reforestation efforts. Providing good paying jobs helps build community and instills confidence in the landowners that reforestation, not deforestation is the best future for their land. With our total donations to CCT, Jones Snowboards has supported the planting of 9000 trees on a previously deforested cattle ranch surrounding a stunning waterfall. The trees are now 3-5 years old and the forest is already flourishing with secondary growth and wildlife.
Rainforest reforestation happens one tree at a time
Jeremy and his family got involved with the reforestation effort by collecting seeds, planting saplings and preparing ground while volunteering with Jennifer smith of Community Carbon Trees in Costa Rica.