We believe there is a better way.
A better way to manufacture apparel so that it does less harm, and lasts longer. A better way to protect yourself from nature's wrath without sacrificing comfort, mobility and breathability. And a better way to to get more versatility out of fewer pieces, to design clothing that adapts to nature's moods.
When we set out to start making apparel, this is what drove us. To do things differently, and bring new winter apparel concepts to the world that blend comfort, performance and sustainability in a fresh look and fit. Every piece in the collection is purposefully designed to be extremely functional to help you unlock your wildest dreams in the mountains.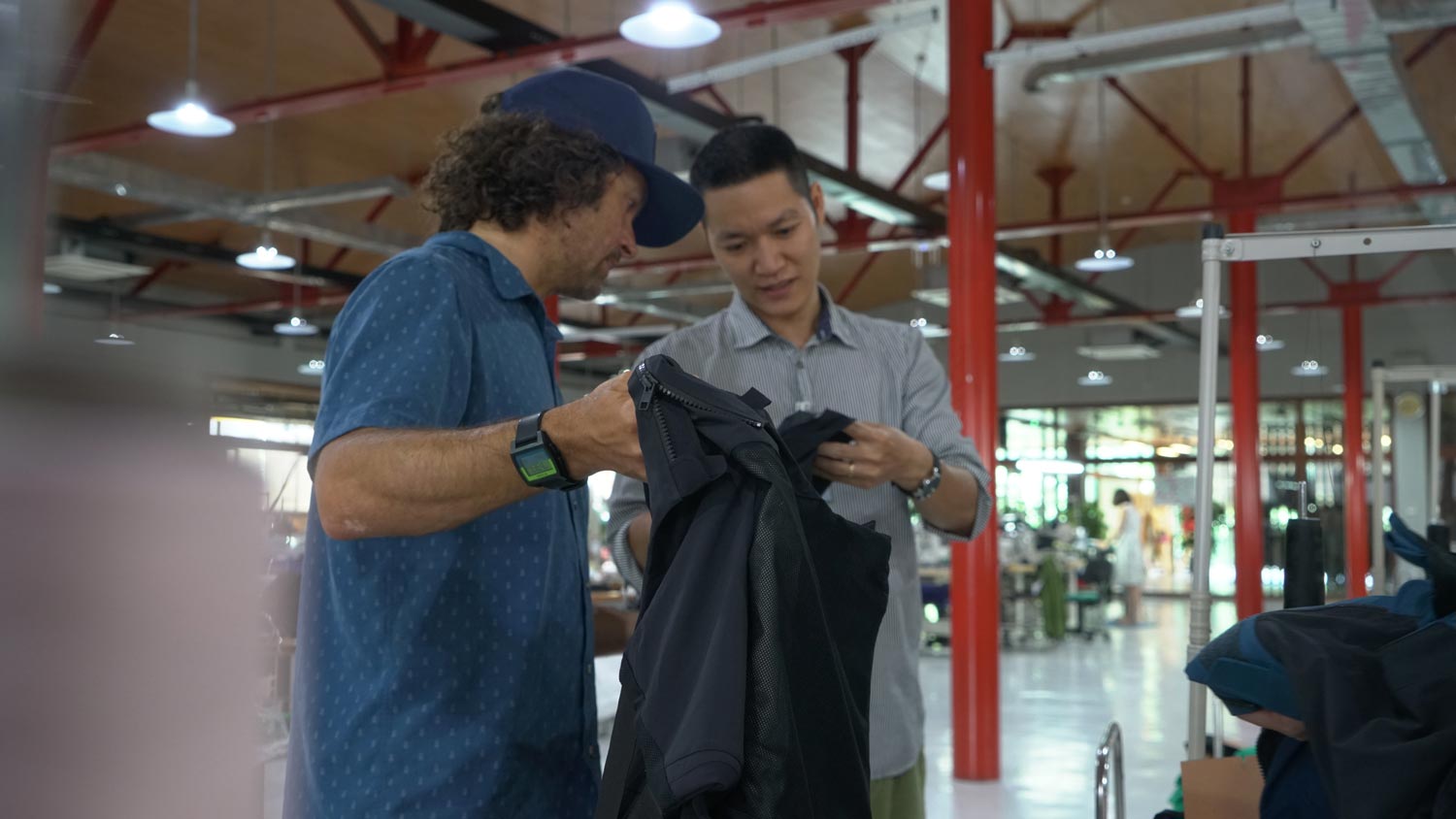 Every piece in the collection is also built with the most sustainable materials possible. All of our materials are Oeko-Tex and/or Bluesign® certified, and a vast majority are recycled. We use only 100% organic cotton, 100% recycled down and 100% non-mulesed merino wool. We also use PFC-Free DWR treatments on all our fabrics, except for GORE-TEX PRO. DWR is a necessary evil of waterproofing and GORE-TEX PRO does not yet offer a PFC-Free DWR option. When they do, we will use it.
The social impact of our products is equally important to us as the environmental impact. Our production facilities are all BSCI or WRAP certified, which guarantees that the people who make our apparel receive fair salaries and that they can work in a safe and clean working environment. As a member of 1% For The Planet, every tee, jacket or pant we sell also gives back and helps protect clean air, clean water and a healthy planet.
This is not about putting our logo on more products. From upcycled down to body mapped GORE-TEX PRO, this is about making cutting edge apparel that performs just like we move through the mountains – with complex simplicity. One foot in front of the other, but no wasted steps, and no wasted energy. This is apparel we believe in every step of the way.