Jeremy Jones' Surf Series Quiver

April 28, 2020 / Gear release
Video by Greg Weaver. Photos by Andrew Miller.

The new BOARD HOARDERS video series features Jones' ambassadors digging into their personal snowboard collections and sharing stories about their favorite boards.
In part 2 of BOARD HOARDERS, Jeremy Jones dives into his collection of Surf Series boards, and specifically the Storm Chaser. From meeting surfer board shaper Chris Christenson at a beach bonfire, to shaping the first Storm Chaser template in his garage, Jeremy shares stories about how the Surf Series has evolved and expanded into the seven board quiver it is today.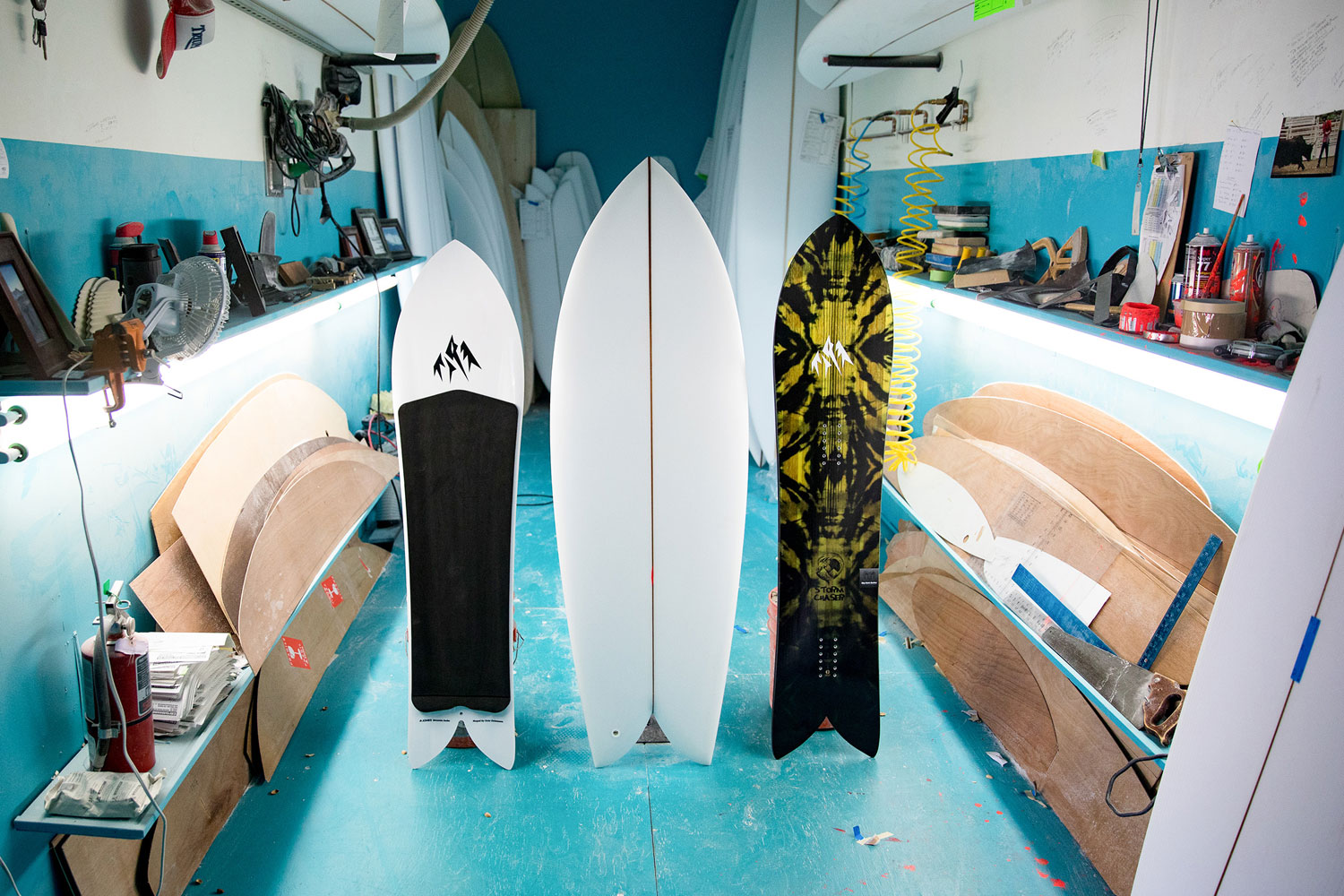 The Mountain Surfer and Storm Chaser shapes were both modeled off Chris Christenson's classic fish surfboard board shape, contours and rocker profile.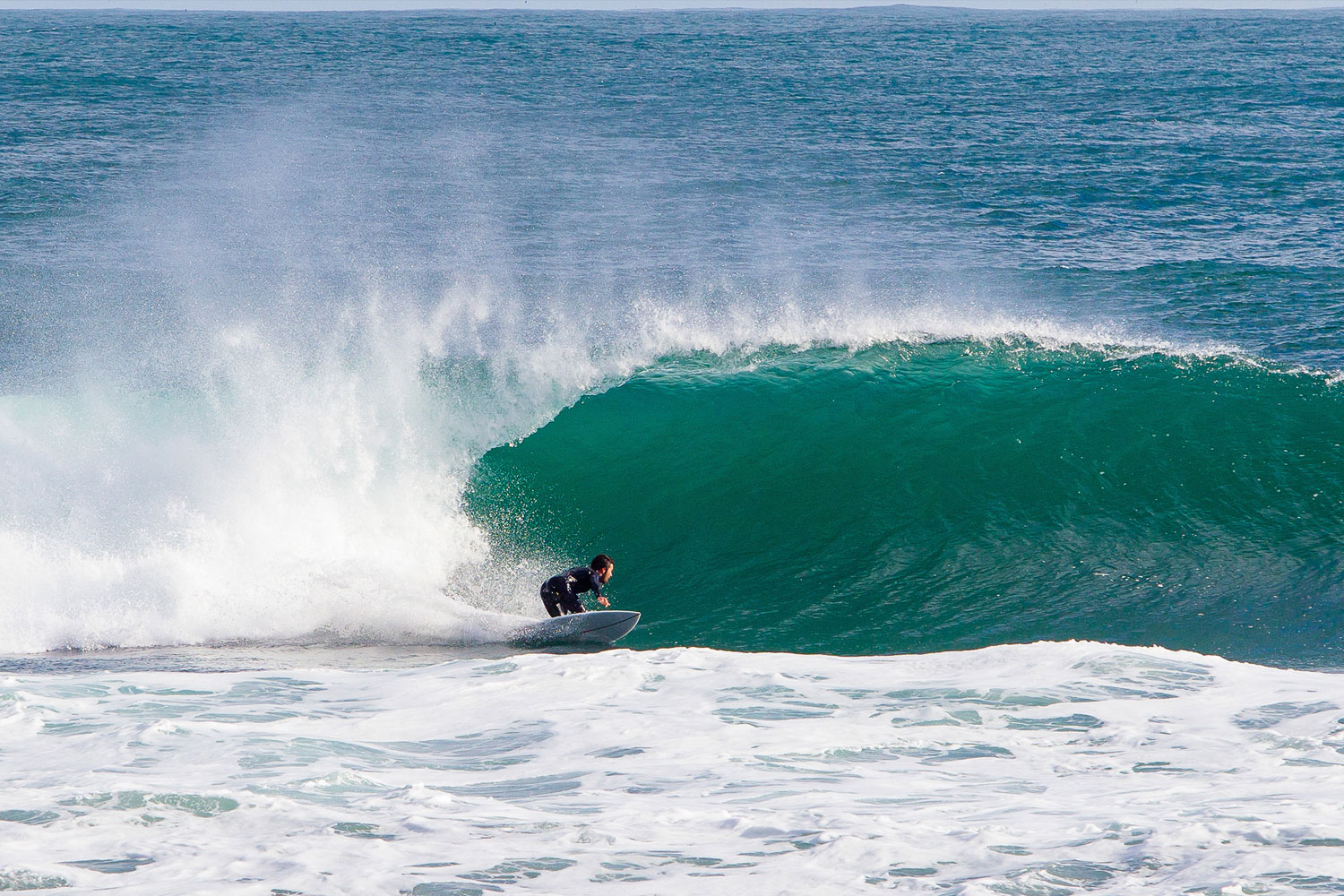 Translating the free friction feeling of gliding across the water to the snow was the main goal of the Surf Series.Here Jeremy Jones puts some R+D time in the water on one of Chris' surfboards.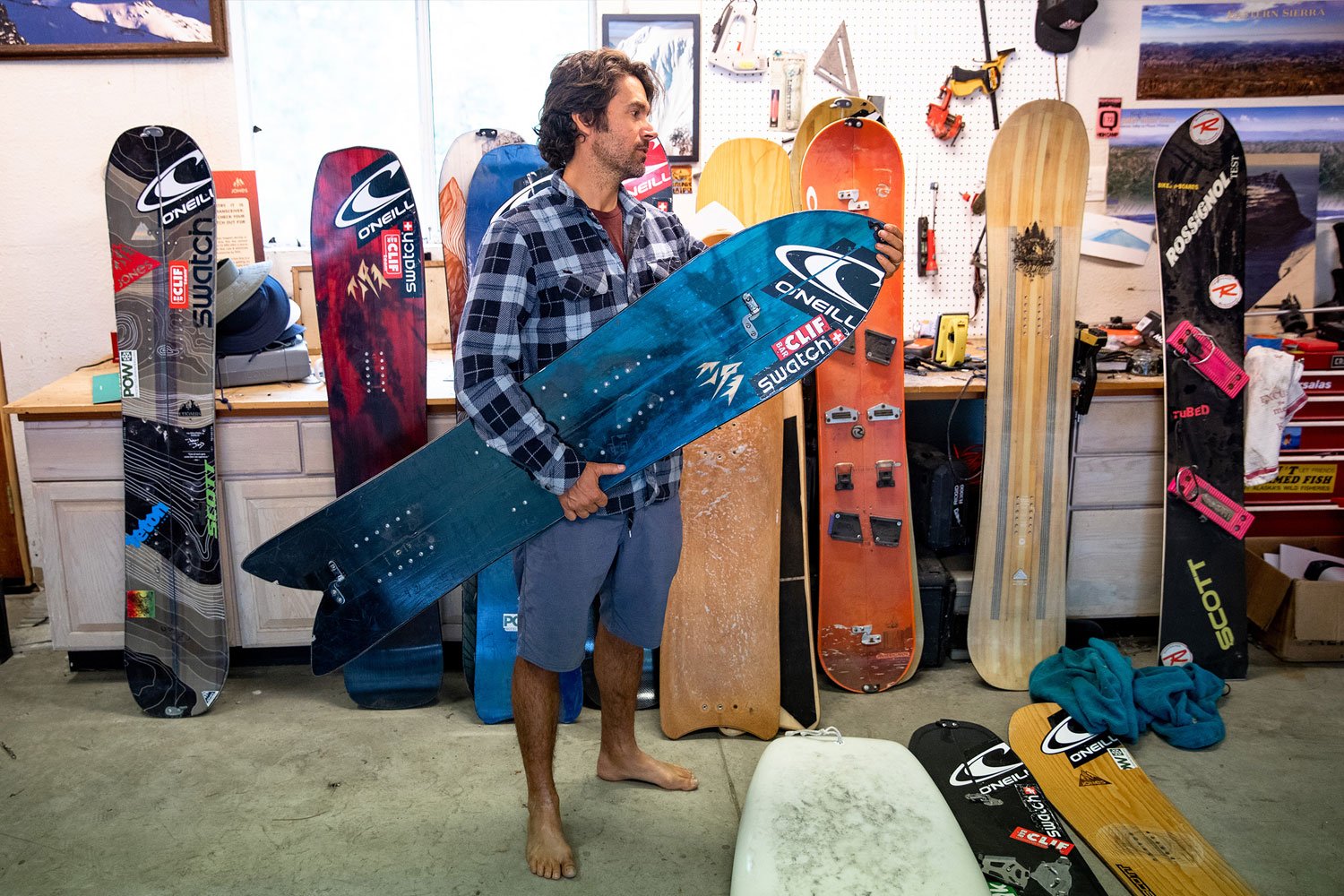 After one day riding the solid version of the Storm Chaser, Jeremy called up Jones Brand Manager Xavier Nidecker and said, "We need to make a Storm Chaser split immediately! There is no way I'm not riding pow on this thing." To this day the Storm Chaser split is Jeremy's go to board in the backcountry when riding pow.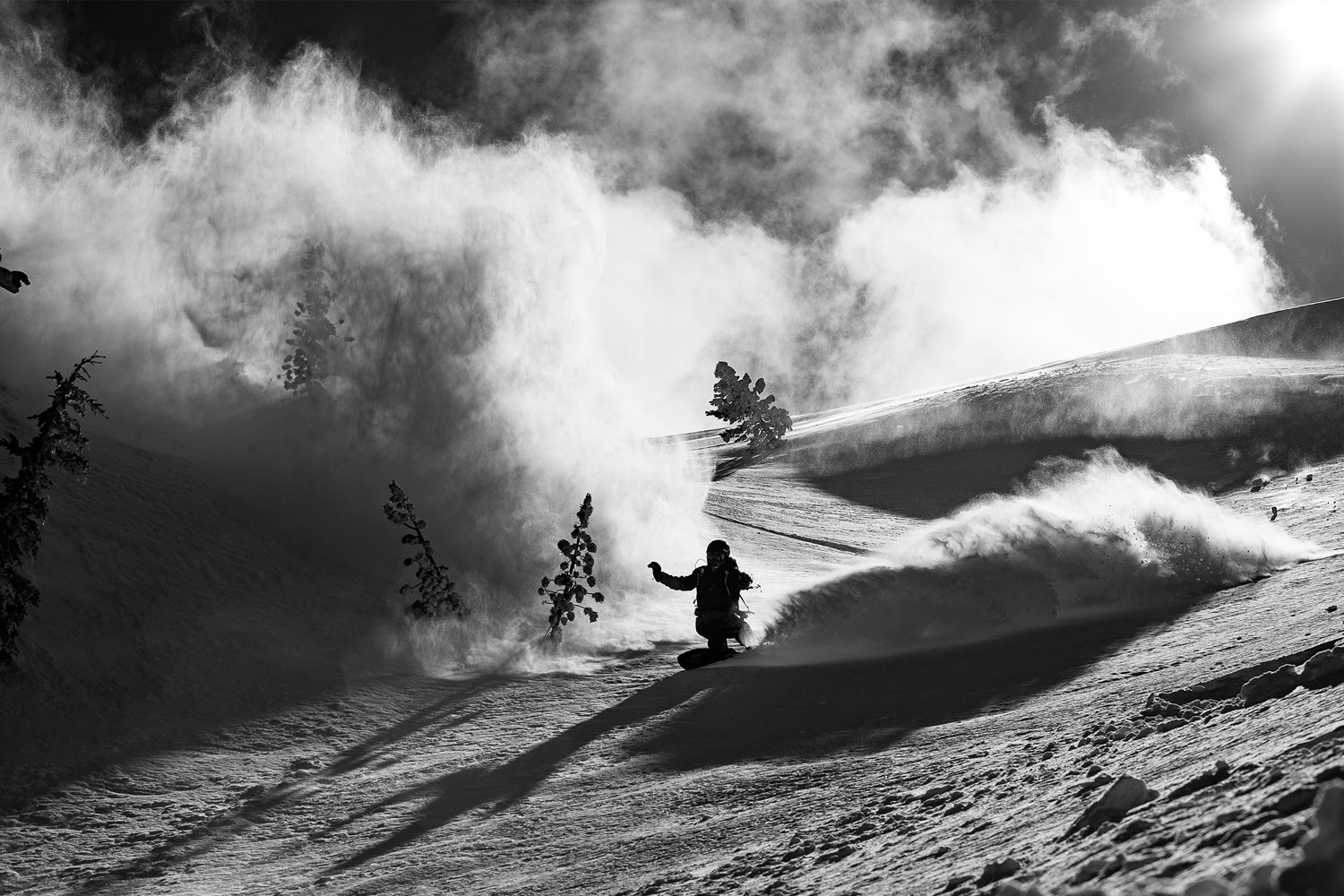 Jeremy Jones clouding surfing the Storm Chaser. He was so moved by the feelings he got riding this surf-inspired board that he made a movie about it, "Life of Glide". The title of the film was inspired by a poem he wrote long ago celebrating his lifelong passion for the simple and sacred feeling he calls - The Glide.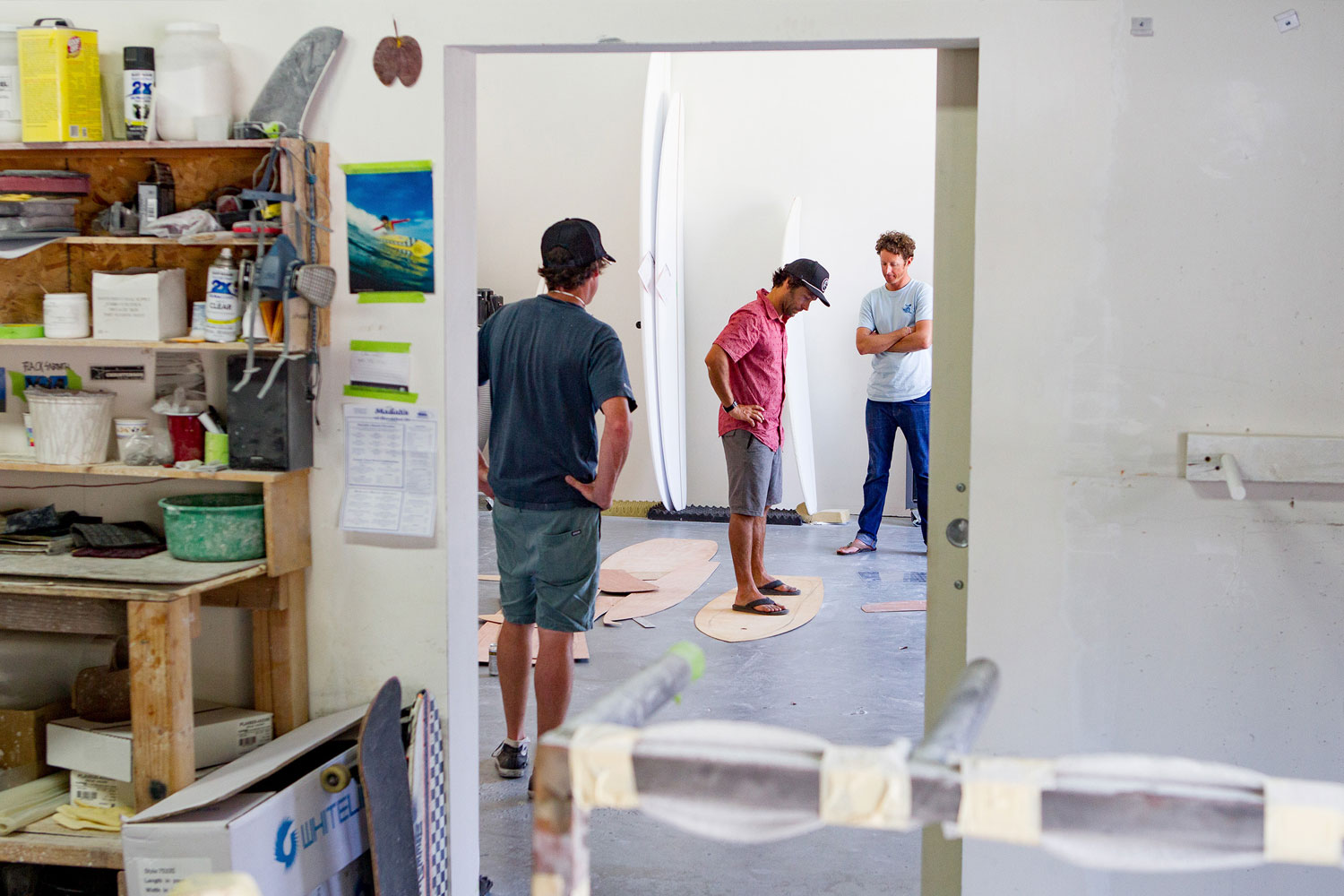 Jeremy Jones and Chris Christenson dial in a potential new surf series shape at the Christenson Surfboard factory in San Diego. When a new design is being shaped they never measure the first templates. The shapes are always eyeballed by standing over the blanks to see what feels right.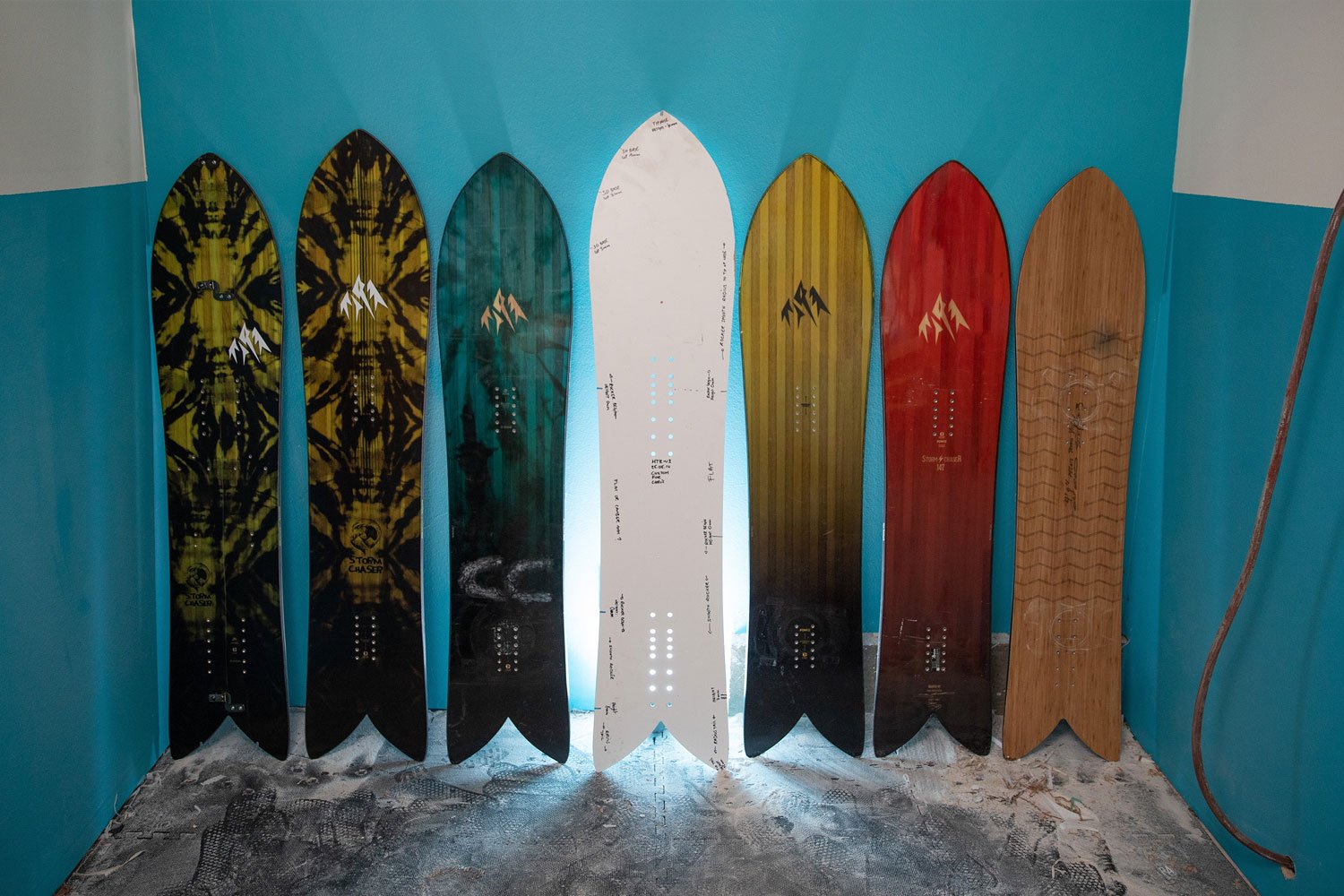 The evolution of the Storm Chaser, from template to prototype to production.

Each model in the collection features a unique shape, flex, rocker and 3D Contours Base that delivers ultra fast glide and nimble performance in pow or on piste.