A Life Well Lived - Luca Pandolfi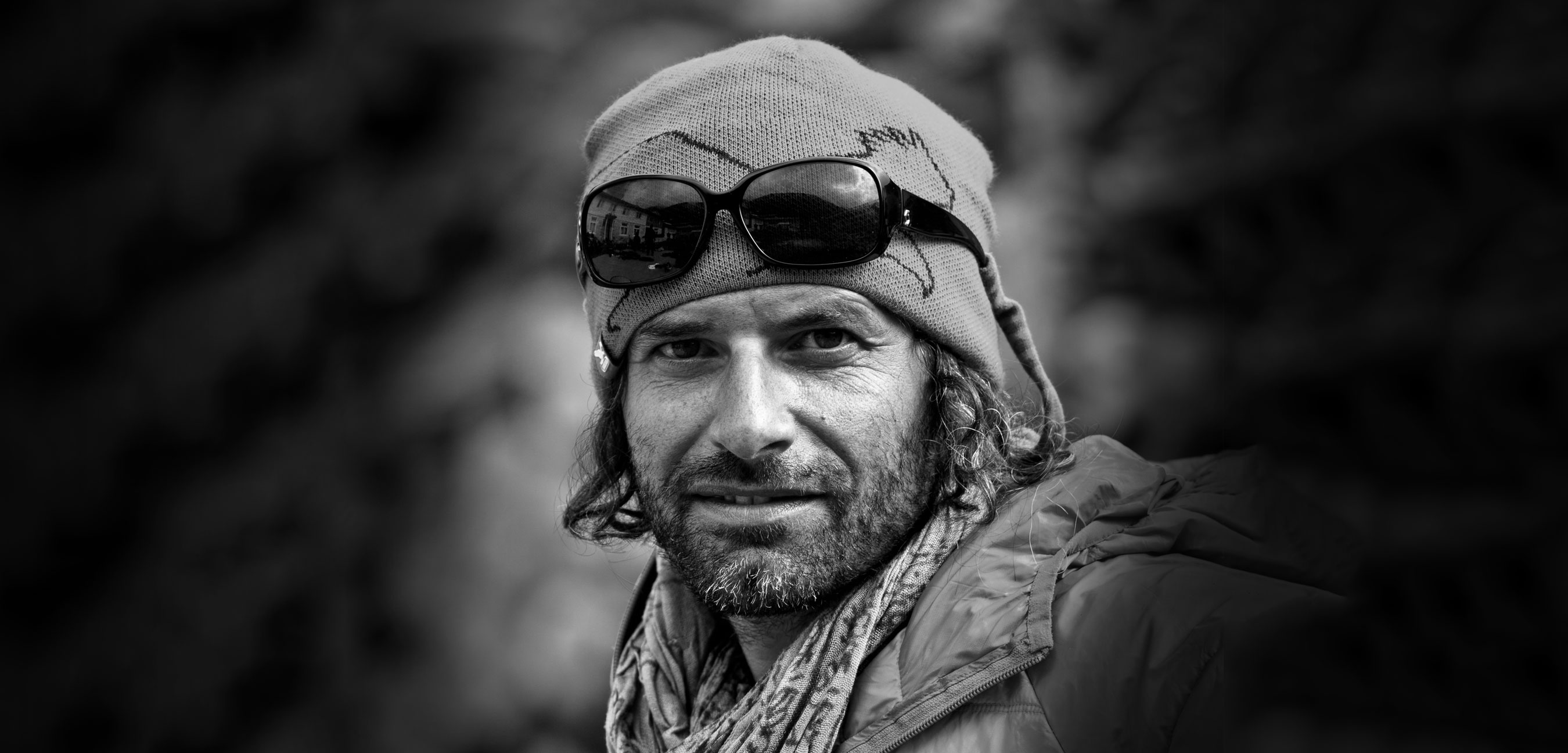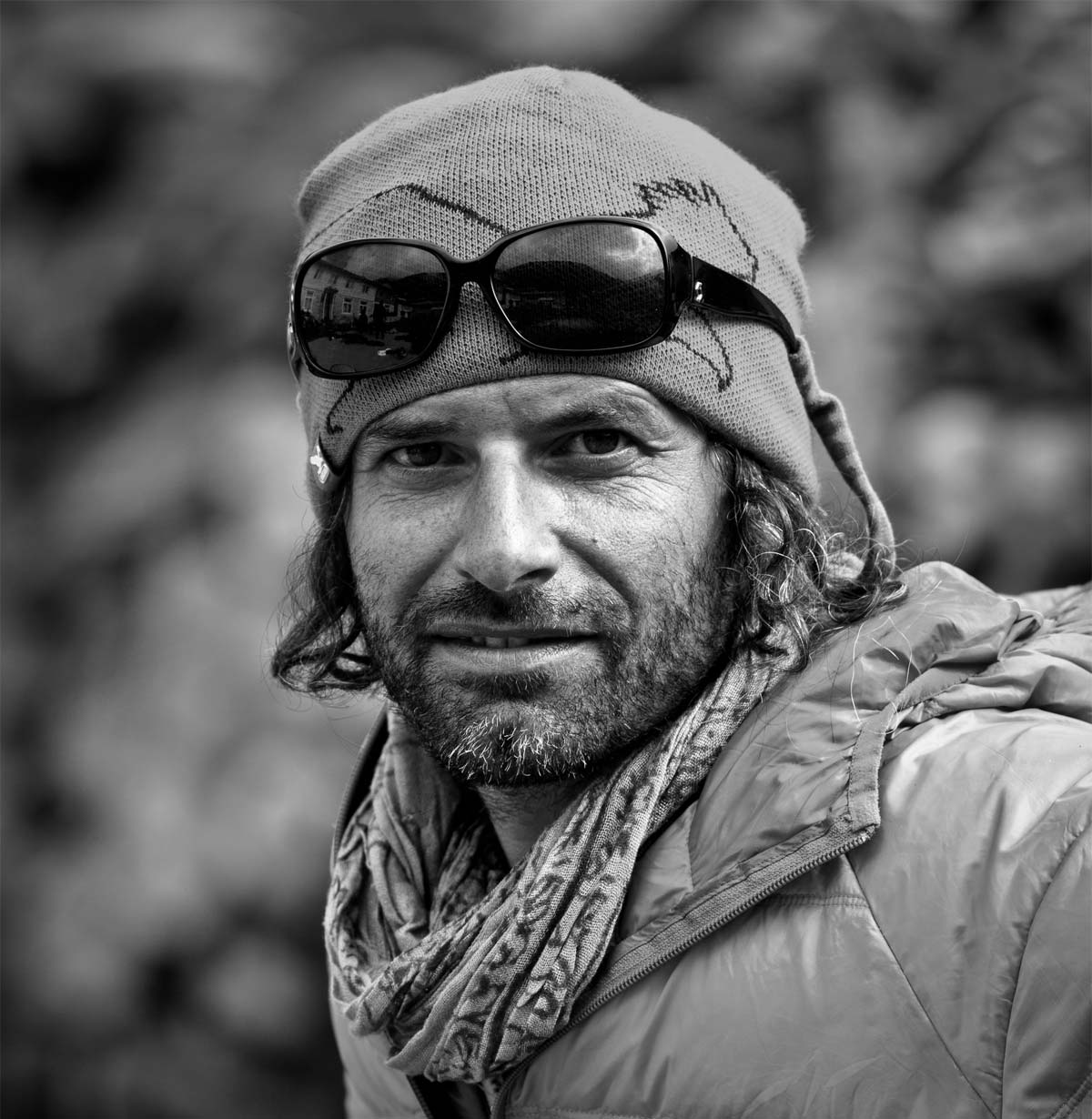 Standing tall, with a smile as big as the boards he rode, Luca Pandolfi was not your average Chamonix shredder. Luca was a native Italian from the Piedmont region, but he lived in Chamonix for the last decade and his riding style mirrored his background. He put his heart and soul into every turn he made and was a cutting edge alpinist who chased untracked trophy lines and first descents all over the world. When he dropped in there was no mistaking his motivation, he loved to ride fast and rip big turns in big terrain.

It was a heartbreaker to lose Luca to an avalanche accident in Aosta, Italy in March 2021. He was one of the original Jones team riders and spread passionate love and stoke for snowboarding wherever he traveled. To celebrate Luca's amazing life in the mountains, we're honored to share a memorial photo gallery highlighting some of his greatest adventures. This is Luca in his element, taking life by the horns, and living it to its fullest potential.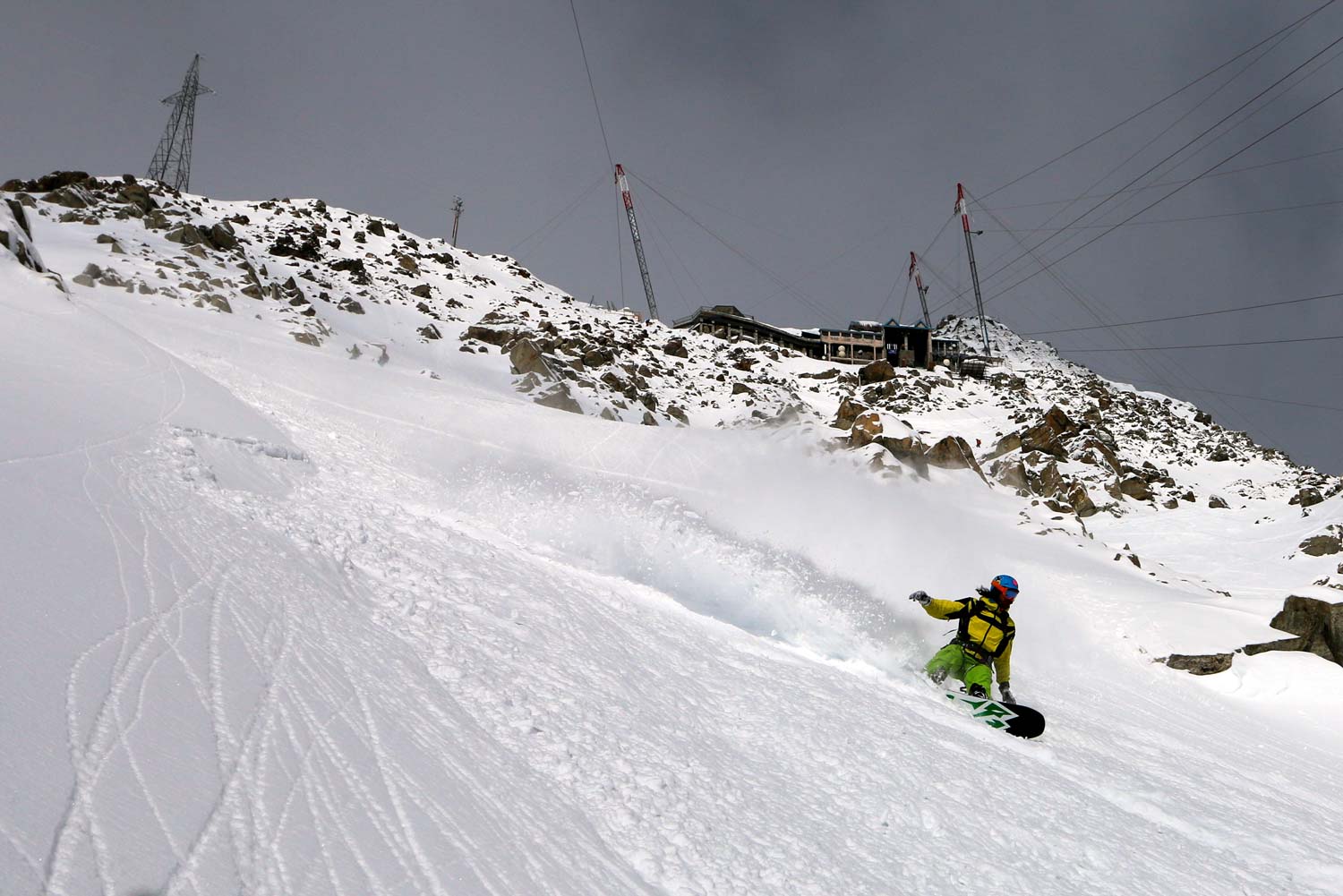 Luca lights up a turn under the cables of the Hellbroner, his favorite freeride face in the Alps.

Luca brought so much joy, energy and laughter to the world in his 47 years. So many friends, so many lines - he lived one of the most vibrant lives I have ever witnessed, and touched hearts and howled at the moon a thousand times over.
"It was never about the most serious or extreme lines for Luca. It was about the most beautiful. His eyes were always drawn to big, serious, but rippable lines. He loved the aesthetics of the perfect line. An obvious path of snow beautifully winding down some of the world's most dramatic mountains." – Jeremy Jones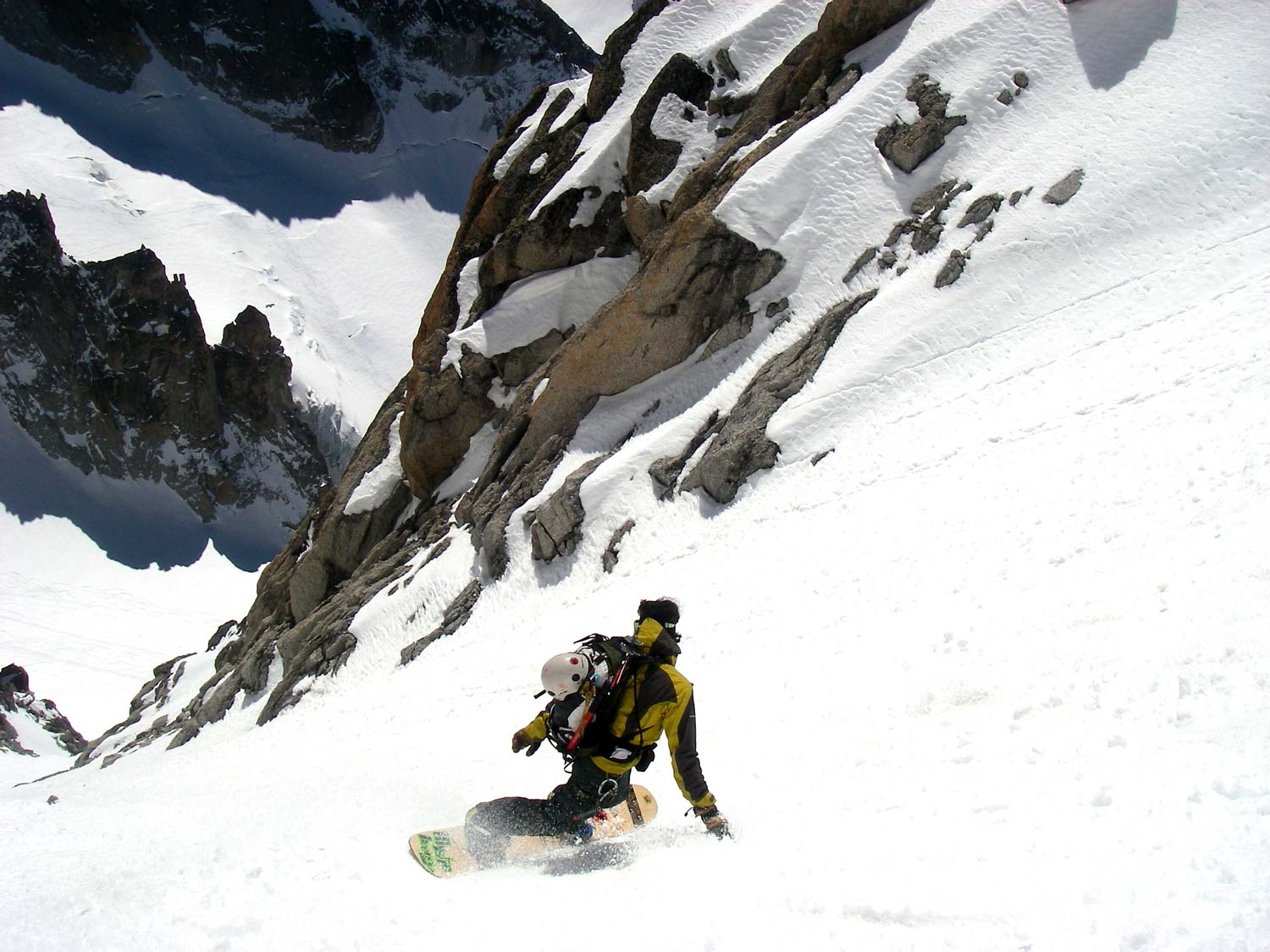 "It was not just the mountains that brought Luca joy. He loved a good cup of coffee, or glass of wine enjoyed on the patio with friends.  His overall enthusiasm for life would fill a room, and elevate the energy of everyone around him. He was a true dreamer with the dedication and follow through to make good on his dreams, and the humility and respect for the mountains that allowed him to back off a big line if things did not feel right." – Jeremy Jones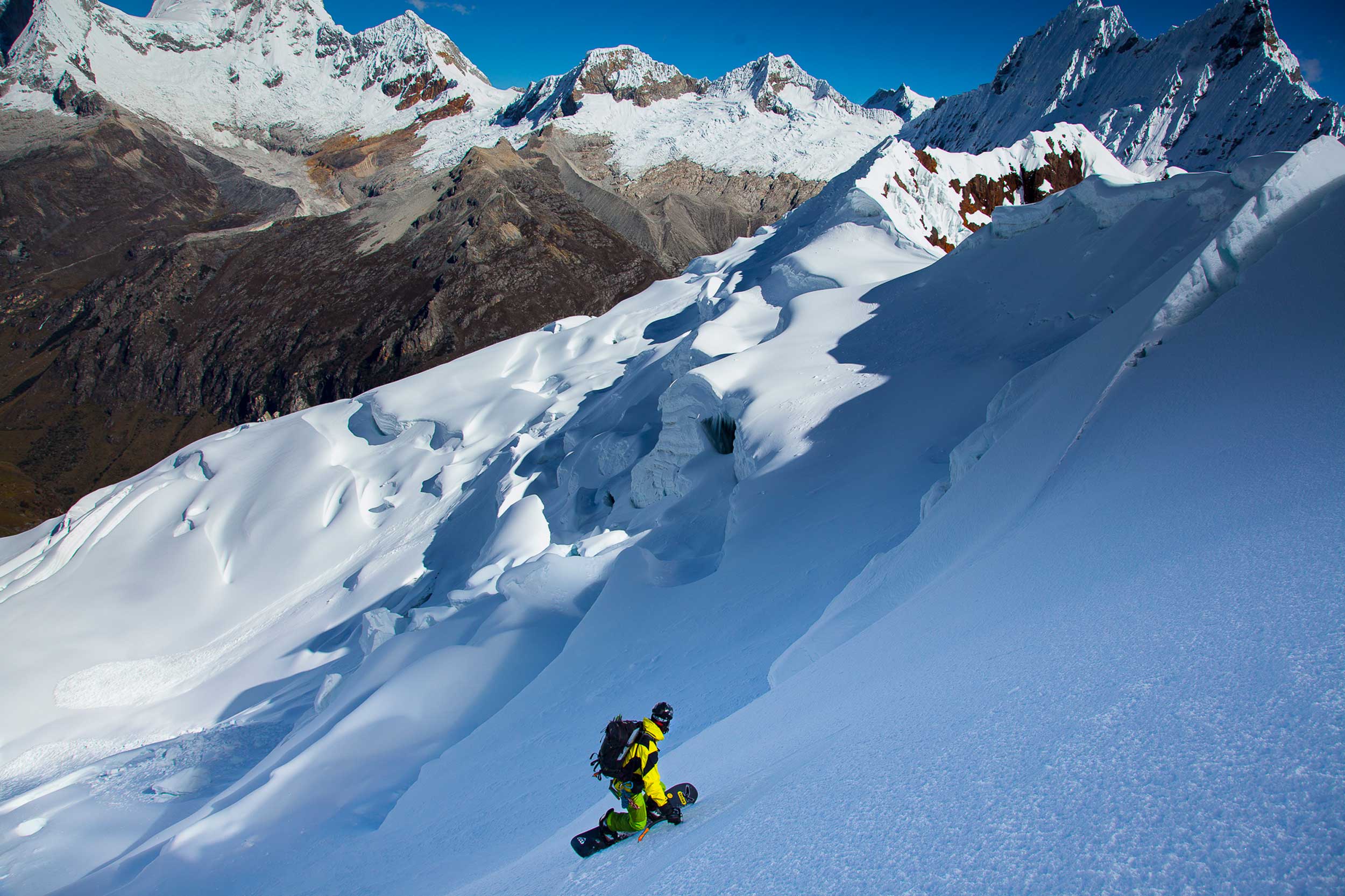 Always up for an adventure, Luca explored the Peruvian Andes in 2015.

Luca learned to snowboard at age 18 and quickly decided to move to the mountains and dedicate his life to the sport. After a few winters in Verbier and Gressoney, he settled in Chamonix having been blown away by the terrain accessible from town.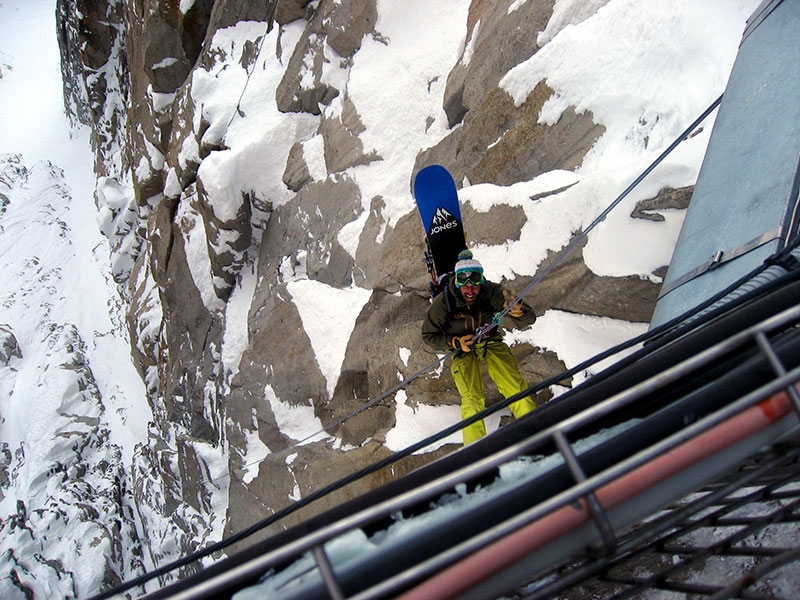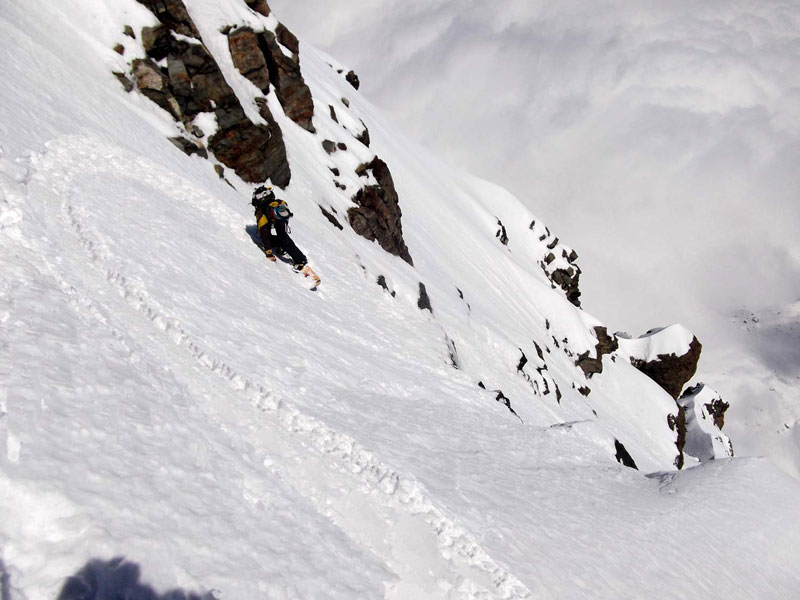 Putting his nerves and skills to the test riding rowdy lines on the Mont Blanc Massif, Luca established himself as a confident and talented freerider. Jeremy Jones caught wind of Luca's talents through an Italian media connection and welcomed him to the team in 2010 as one of the Jones' first European team riders.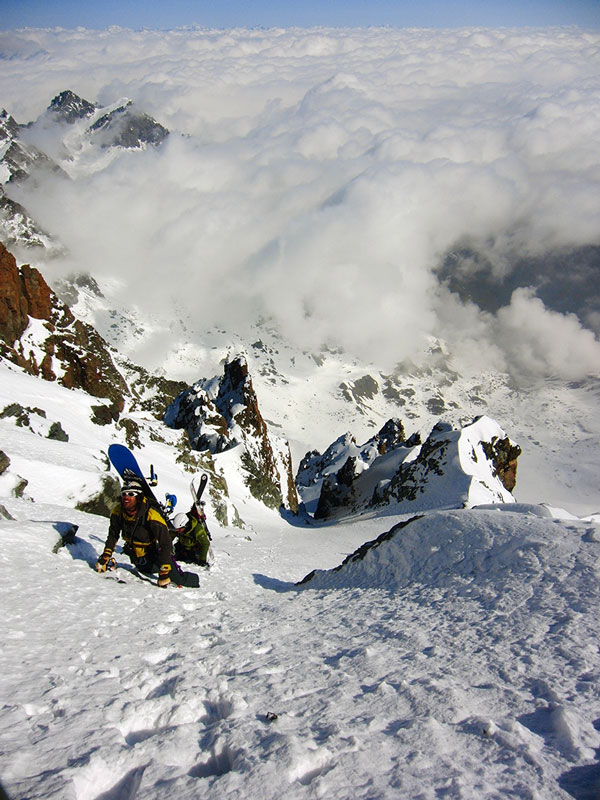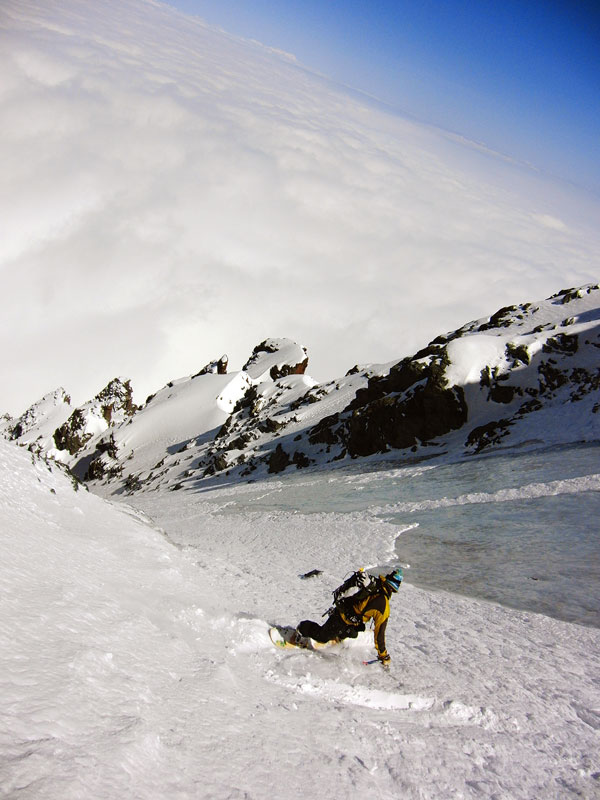 Shots from his first snowboard descent of the Coolidge Couloir on Monte Viso in 2011.

Luca loved to travel and led pioneering snowboard expeditions to Pakistan, Peru, Georgia and Iran. Luca also accompanied Jeremy Jones on his 2013 HIGHER expedition to Nepal. Hiking seven days to basecamp at the base of a glacier, Jeremy and Luca set out to ride a high elevation Himilayan spine wall.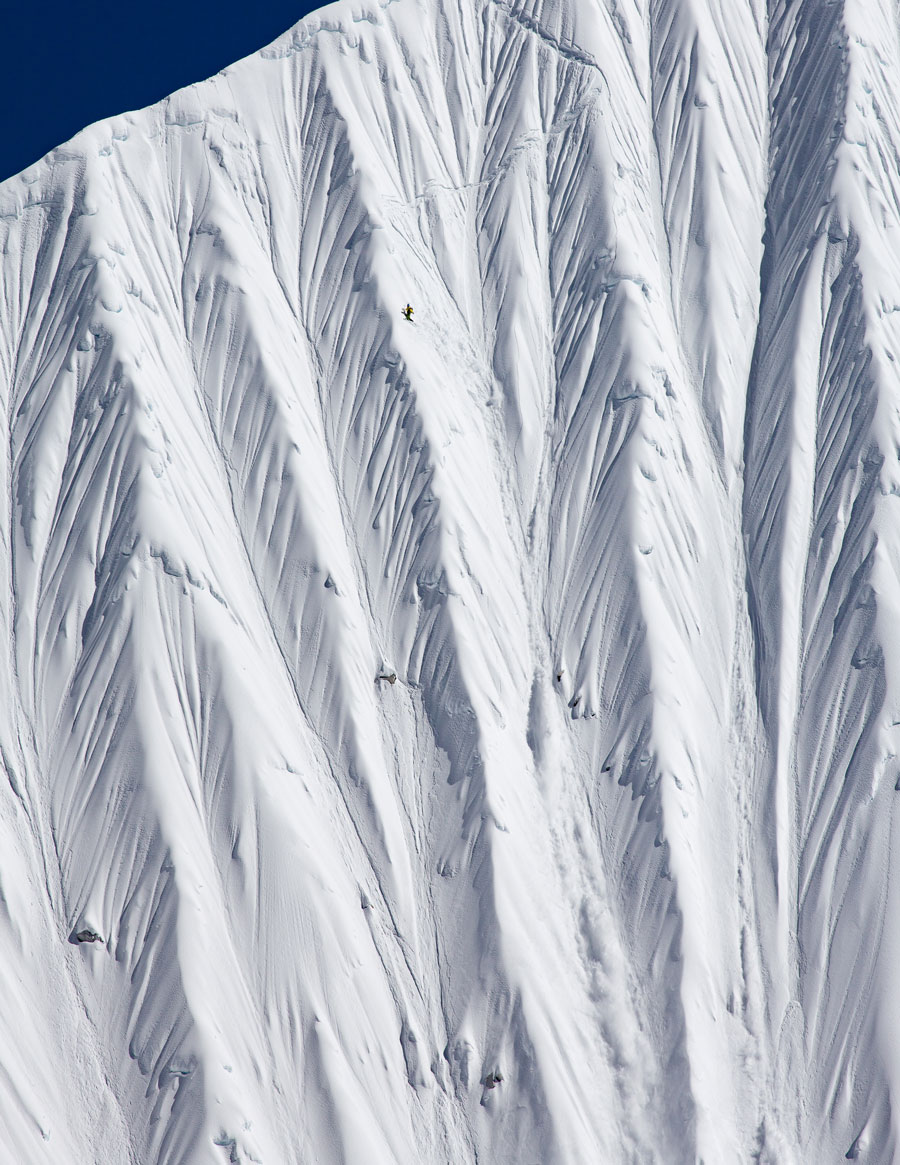 Riding a line on the Shangri-La wall filming for HIGHER in Nepal.

In recent years, Luca had taken up snowboard guiding and instruction. He helped aspiring riders learn everything from basic freestyle skills to how to safely navigate complex backcountry terrain. He also guided trips to the Caucus Mountains of Georgia each season for small groups of lucky splitboarders.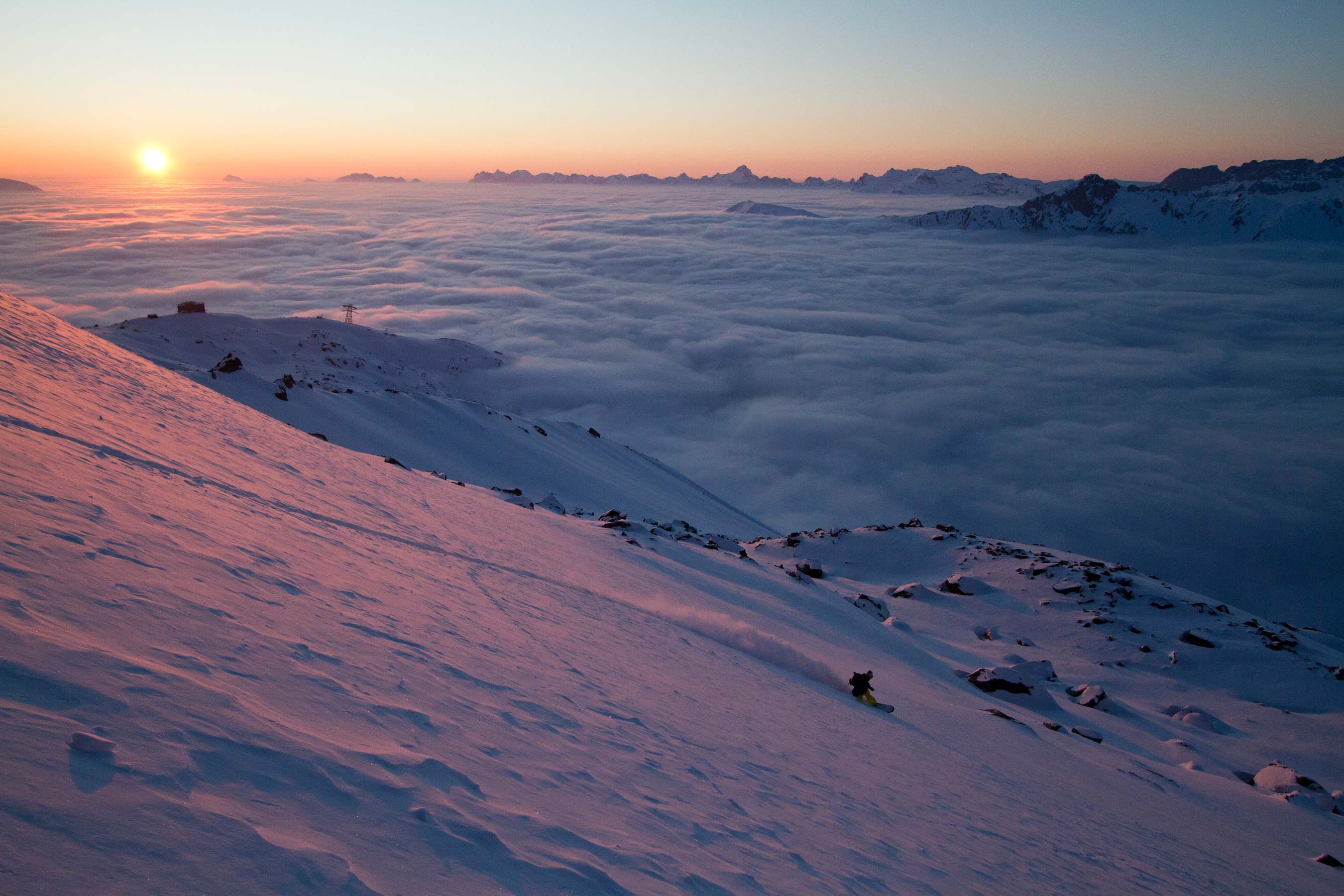 Ride in peace brother Luca. We'll forever miss your legendary charisma in the mountains and your contagious passion for adventure, powder and pizza!