Welcome to the Team: Robin Van Gyn
Robin Van Gyn / Photo – Andrew Miller
Twinkling in the night sky, the Jones pro team is like a winter constellation. Our team riders are all shining stars in their own right, yet the radiance of their collective talents is an even more inspiring sight to behold.

Once in a blue moon we add a star to our galaxy whose brilliance feels like a perfect fit. Honored to announce such a celestial convergence just occurred...

Please help us welcome one of the brightest stars in the snowboarding universe to the Jones family, the legendary Robin Van Gyn!

For well over a decade, Robin has helped set the standard for women's freeride snowboarding, both in films and as a guide. She began her career in Whistler, and cut her teeth ripping around the Whistler backcountry charging lines and hitting jumps on a level few women have ever matched. Her talents quickly took her to Alaska where she stepped up to even bigger lines, meanwhile starting a career as a shred guide working in Argentina every summer.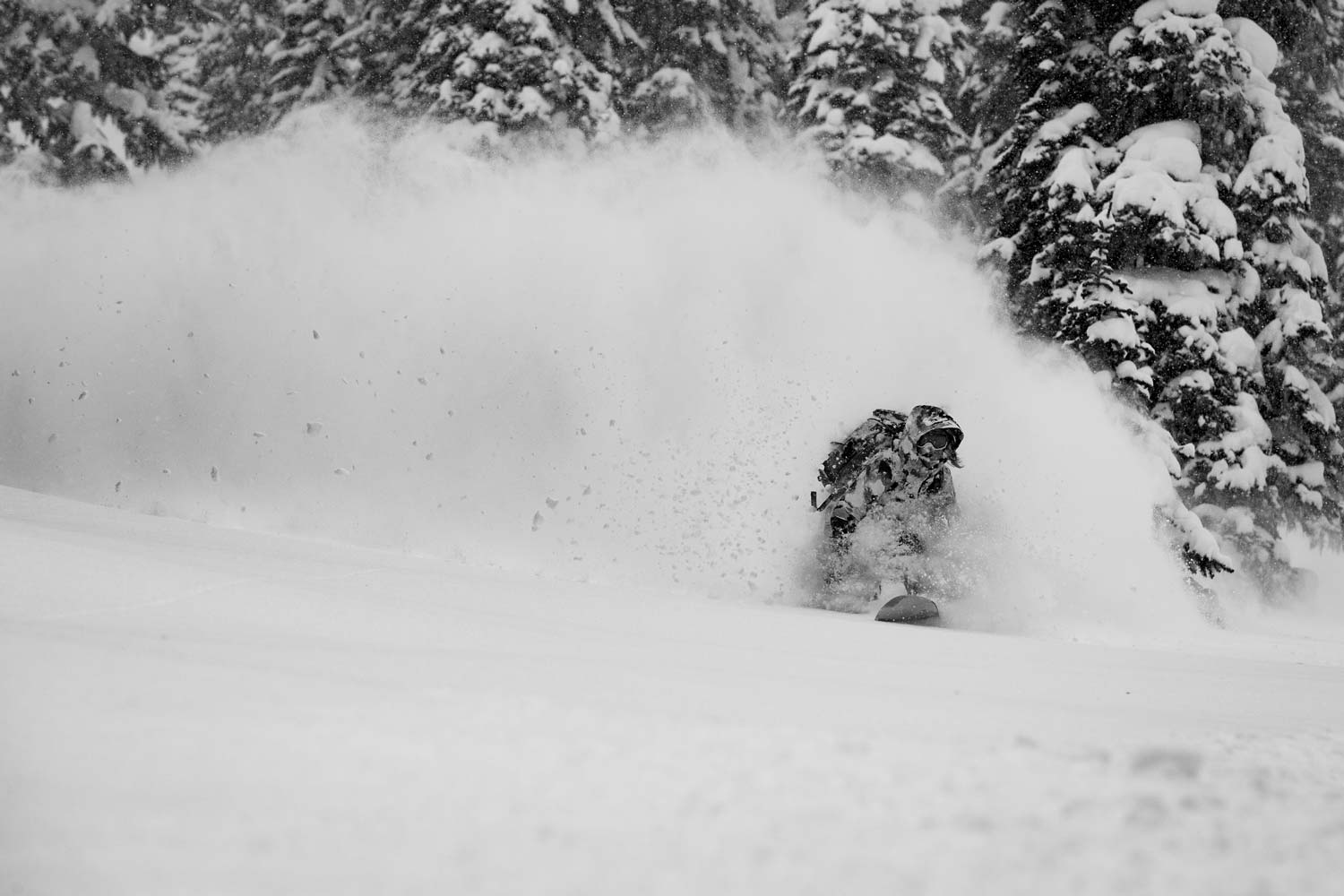 Robin's video parts in Peep Show and Full Moon films, plus a featured role in Travis Rice's Depth Perception earned her back-to-back Transworld Video Part Of The Year honors. In recent years, she has also been a guide for the famed Baldface Lodge, and this last winter she dove back into competitive snowboarding. Throwing down powerful lines at both the Baldface and Alaska contests, Robin won the much celebrated and highly contested 2021 Natural Selection Tour.
We are beyond excited to start working with Robin as she is not only a ridiculously talented shredder, but she's also a genuine ambassador of the sport who has already dedicated her life to sharing her passion and helping others learn to love snowboarding.

To learn more about Robin, check out the interview below, and watch out for her on our social feeds this season.
Where did you grow up and when did you fall in love with snow?
I grew up in the town of Victoria on Vancouver Island in British Columbia. It would snow there one or two days a winter and they were always my favorite days of the year. My family would also go to SilverStar Mountain Resort in the interior for a couple weeks a year when I was young. I skied until I was a teenager and then switched to snowboarding as it got really popular. In high school I would do the weekend warrior thing and go snowboarding at Mt. Washington on Vancouver Island. And then the second I graduated, I moved to Whistler and the rest is history.
What was your path to becoming a professional?
I didn't start out trying to become a pro. I just knew right away that snowboarding was something that I was going to do for the rest of my life. Having been a competitive dancer, a track runner and a field hockey player I was also pretty athletic and competitive. I ended up doing what I knew how to do already but with snowboarding. The first goal was just to have one published photo in a magazine. That was it! And then you hit that goal, and you start thinking, it would be cool to have one video part? I kept hitting those goals, and hitting those goals, and that's how my career has unraveled. Just one thing after another and I am still doing that.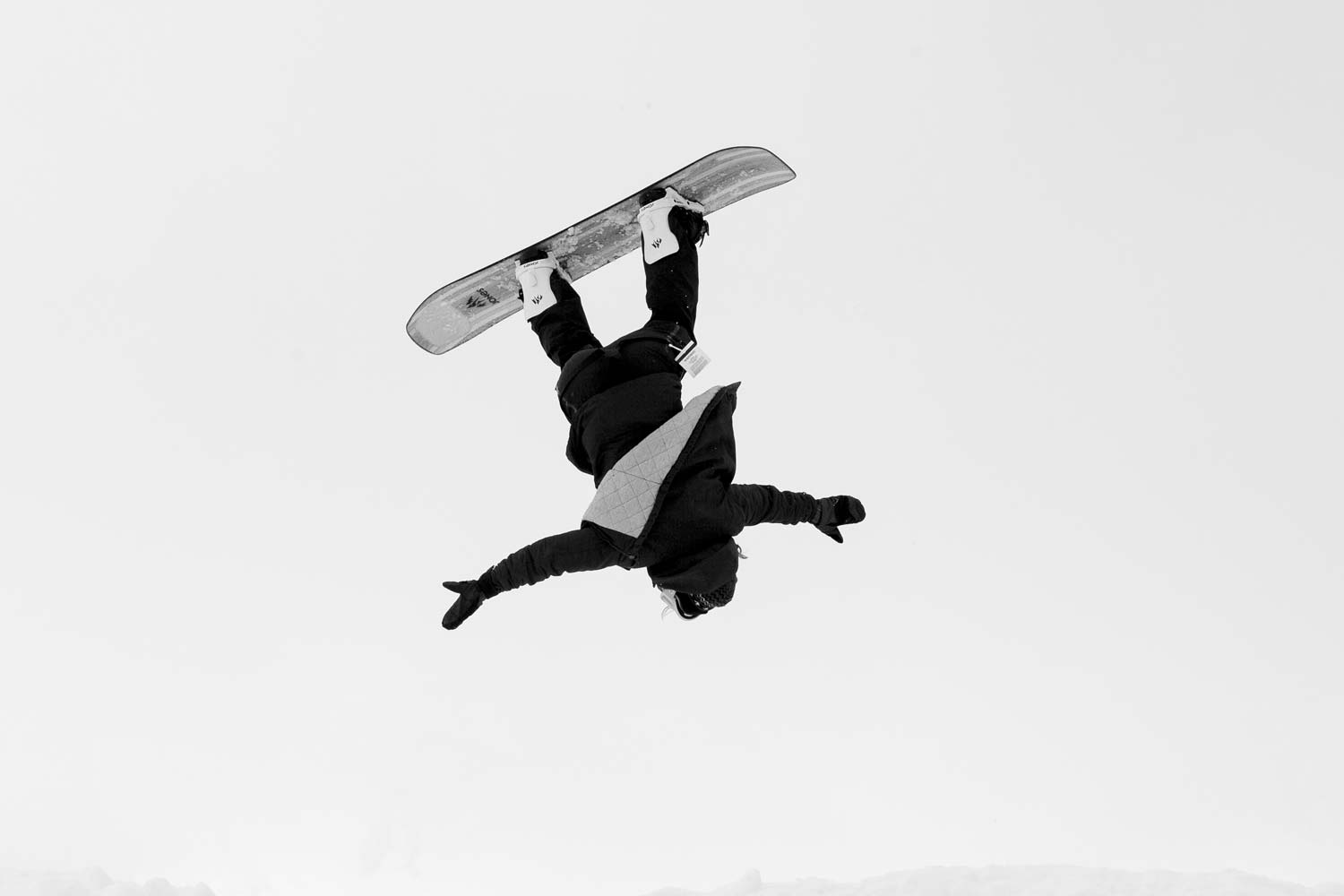 Where have you spent the most time riding and where do you ride now?
I lived in Pemberton and Whistler for a long time and spent the bulk of my career riding there. I also spent 12 summers riding in Argentina as a coach and guide for SASS global travel. But the last couple years I've been spending my winters living in Glacier, Washington and riding Mt. Baker.
How have you liked living and riding at Mt. Baker compared to Whistler?
It has been a big change, but it has also been a really welcome change. I love the family resort feel of Mt. Baker. Whistler has gotten so big and so luxurious that I started to feel like it wasn't really a reflection of who I was. I wanted a community snowboarding vibe back and Baker really has that. There are a bunch of good crews that ride there and less lift lines. But I do miss the Whistler backcountry. It's still super accessible to me though. Whistler is only a 2.5 hour drive from Mt. Baker. But I've loved finding a new flow in Washington and exploring a new place. The Mt. Baker backcountry is also incredible, and you access it on foot rather than snowmobile, which is exactly what I want to be doing right now.
When did you start splitboarding?
I started splitboarding in Argentina 10 or 12 years ago. I was coaching with SASS at Cerro Catedral in Bariloche which has awesome splitboard terrain. Skylar Holgate, Chris Coulter and Tony Pavalantos helped me split one of my boards with a saw and set it up with the Voile split kit.
What was your favorite part about coaching with SASS in Argentina?
We were always splitboarding so I really appreciated getting that on-foot experience, and  learning both avalanche safety and mountain safety in the backcountry. I also loved helping people learn how to splitboard. Seeing people's joy after taking them out in the backcountry for the first time was really cool.
How would you describe your relationship with snowboarding at the moment?
Snowboarding has always had so many different facets for me. Early in my career, I competed in slopestyle and rail jams. But then I put that away, and started kind of going down the guide path, before spontaneously starting to film video parts. Now, all three of those paths have come full circle again as I'm getting ahead in my guiding certification, I'm competing in Natural Selection, and I'm still filming. It's been awesome to see all the different chapters of my snowboard life come back together and it's definitely contributed to my ongoing love for the sport.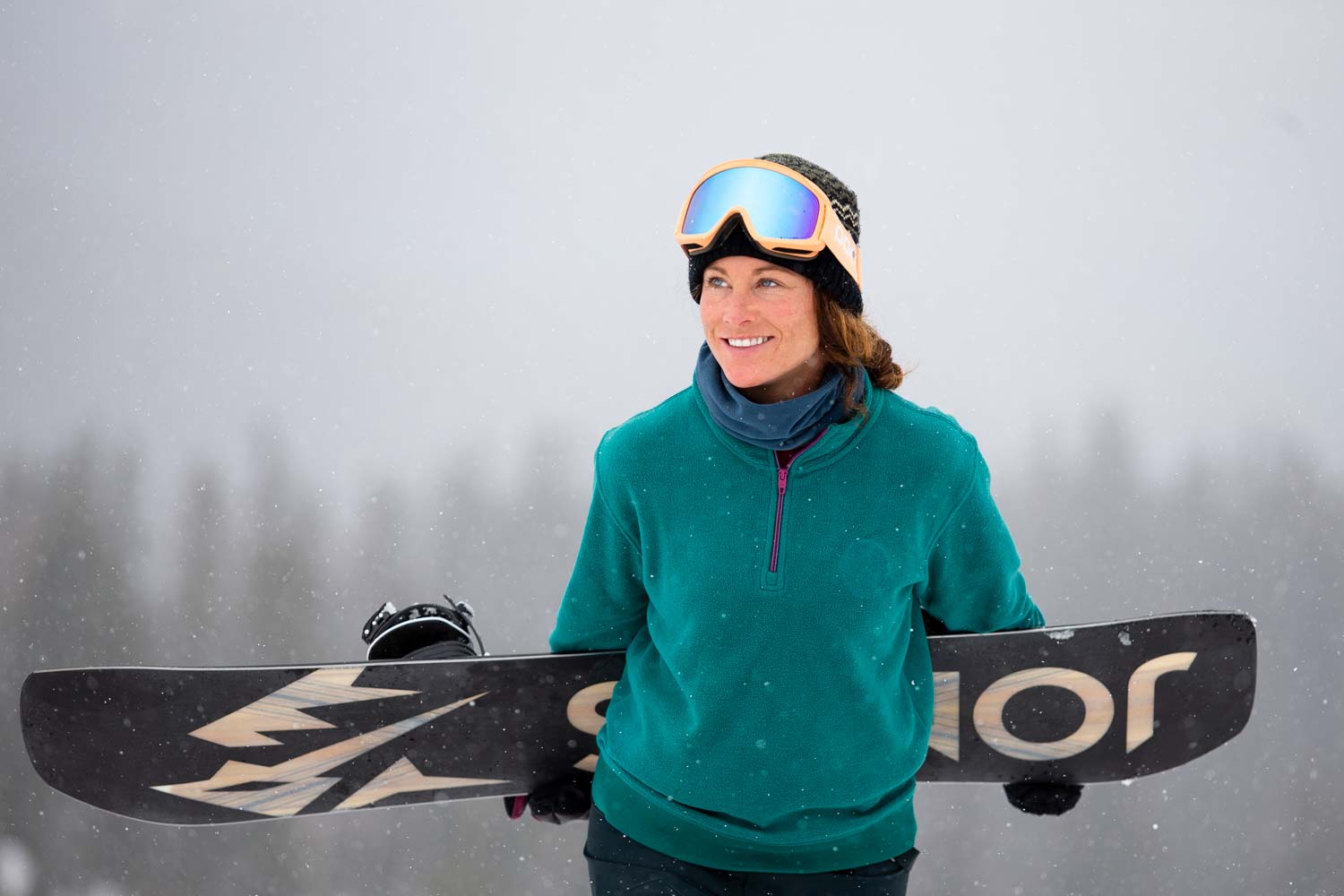 Why are you excited to join the Jones team?
I feel Jones will be a great alignment for me moving forward in my career. Both in looking to reach deeper places in the mountains on foot and to keep learning and expanding what I know about snowboarding. Jones has such an amazing team, and that was one of the biggest things for me. I wanted to work with riders I could learn from, and you know, from Garret Warnick to Jeremy Jones to Joey Vosburgh the Jones team is incredibly diverse. I'm really stoked to be a part of the team and look forward to learning from everyone.
What can you tell us about the new film project you have been working on?
I've been working on a film series called Fabric that documents some of the game changing women in action sports who have contributed to their sport beyond just doing it. We are telling the story of women who have used their platform to do something bigger. We are making five 12-20 minute episodes with surf, skate and snow all intermingled. I'm producing the series with Justin Taylor Smith and Emily Lee at Happy Ok. The project has been a dream of mine for a long time. Two and half years ago I finally took the first steps to get it going and now it's almost done! I've had a heavy editing workload this summer, but I see the light at the end of the tunnel, and I'm really excited to bring this film project to life.
When do the first episode in the series drop?
We're going to premiere the first episodes on a five-stop event tour with EVO in November. The episodes will be online and available for public viewing in January 2022.
What are your plans for the upcoming season?
The Natural Selection tour is going to be going on, so I'm probably going to do that. But I really just want to work on my guiding certs and spend a bunch of time on my splitboard doing overnight trips. Who knows how that will work out, but I have some objectives that I'm ready to jump on, so we'll see what happens.
Why are you excited to become a certified guide?
I've been guiding for a really long time, but it's a really long process to get certified in Canada. I've enjoyed doing little bits of it at a time and not rushing it because I always come back to my next course feeling that much more prepared. I want to be a guide so I can snowboard for my entire life. When my professional career is over, I'm still going to want to ride sick pow, and I'm going to want to help other people ride sick pow! Guiding will also teach me the skill set I will need to be able to continue to enjoy new terrain and mountains.
What is your advice for aspiring female freeriders and splitboarders?
Take baby steps. Don't get overwhelmed trying to get the snowboarding or mountain experience you want too quickly. Take it step by step and slowly build your experience. That's something I've tried to do my entire career, but I've definitely been caught trying to rush through things. Slow is smooth and smooth is fast! Do one thing at a time because there is so much to learn. You could never learn it all at once. And if a snowboarding goal feels unattainable, it's really not. It's just going to take a lot of steps to get there, and those steps don't always come quickly or easily.
Gear for your next adventure