Get Involved, join the POW Community
Complimentary 2022 Protect Our Winters Membership details

Forrest Shearer, Griffin Siebert, Harry Kearney, Trevor Brady / Photo – Andrew Miller

We want YOU to get involved and help us take action on protecting the planet. To help you get connected, we're providing a 2022 POW membership to all our customers who spend $250 or more from Friday, Nov 26th to Tuesday, Nov 30th.

Protect Our Winters is a climate change organization founded by Jeremy Jones in 2007. The mission of POW is to engage and mobilize the winter sports community to lead the fight against climate change. POW is the environmental center point of this global community, and unites brands, athletes and communities towards a common goal of reducing climate change's effects on our sports and local economies. The collective power of the winter sports community is massive and POW helps organize the effort to step up and take responsibility to save a season that fuels our passions and provides jobs and economic vitality to mountain regions. Jones and POW are non-profit partners. We support POW through our annual 1% For The Planet donation and we work together to help protect the planet.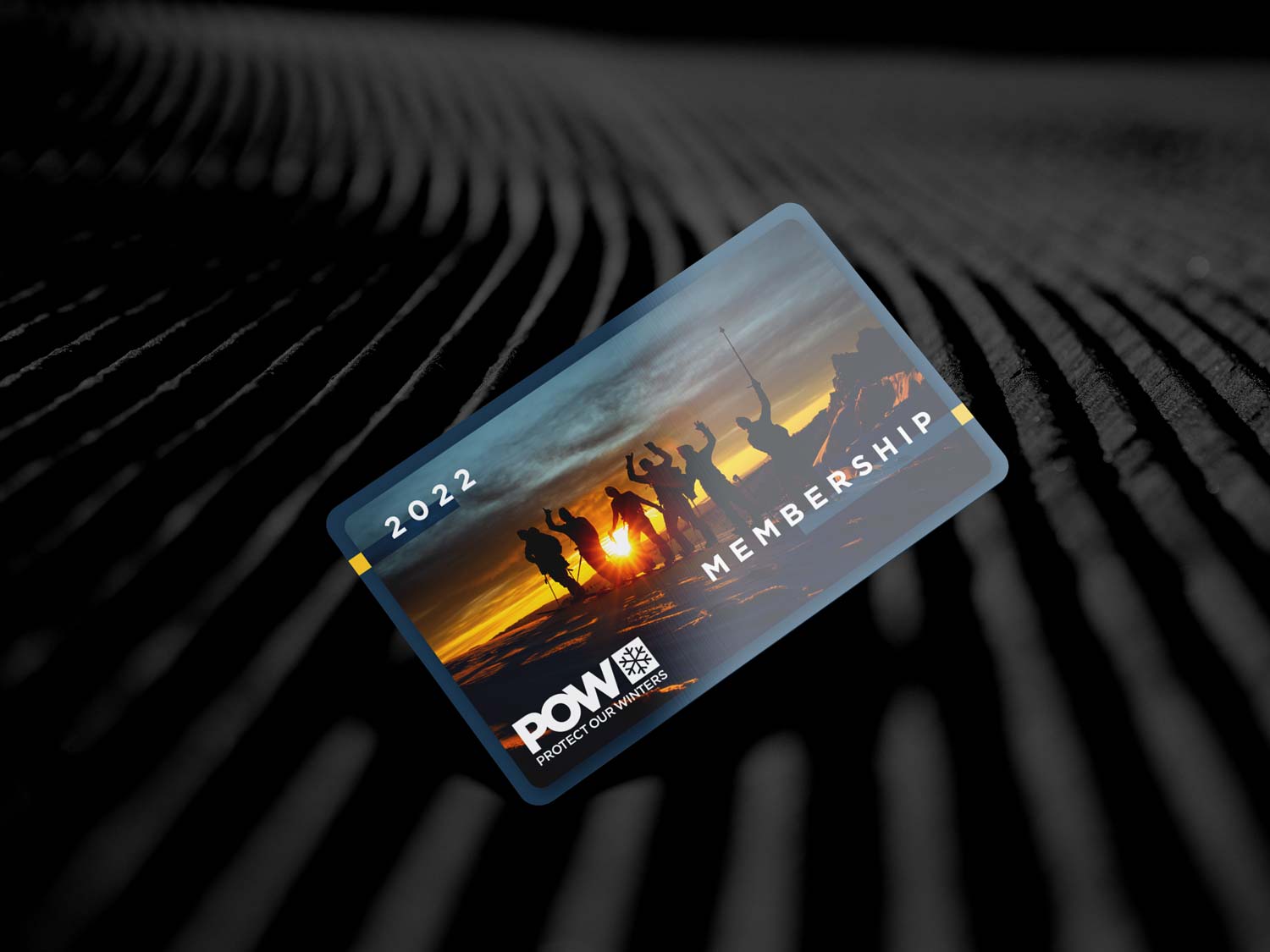 POW members get access to:
Outdoor State welcome kit + stickers
Exclusive digital content
Attendance at members-only events
Early event invitation
One-time 20% off POW merch
Discounts with participating POW partners
The 2022 annual membership begins
Jan 1, 2022 and expires Dec 31, 2022

Time to gear up for winter and help us build the POW community!