Manu Dominguez / Photo by Andrew Miller
Jones team highlights from an epic April in the Western US.
Winter 2022 has been a tricky one to pin down in North America. By the numbers it's been a drought season everywhere except Alaska, but the sporadic storm cycles that did come through have stoked the fire at the perfect time.

Many regions saw winter roar to life earlier than usual with a fat dump end-of-October. Yet as fast as it turned on, it turned right back off, leaving ranges like the Sierra completely high and dry for the next two months until another massive storm cycle barreled through end-of-December.

Thank our lucky stars for those two storms because the dry spell returned with the new year. Only a few regions saw any snow at all January to March. Pow turns were a precious commodity for awhile there.

But just when winter seemed on the ropes again, April came in with an attitude! From Alaska to California potent storms have been pushing through every few days making April one of the best powder cycles of the season.

The Jones team has been frothing for faceshots since it turned back on and we're fired up to share some highlights from their best recent days. So here's stoke from AK to Mammoth, by way of Baker and the Tetons, to inspire you to get out there and get some before it's gone!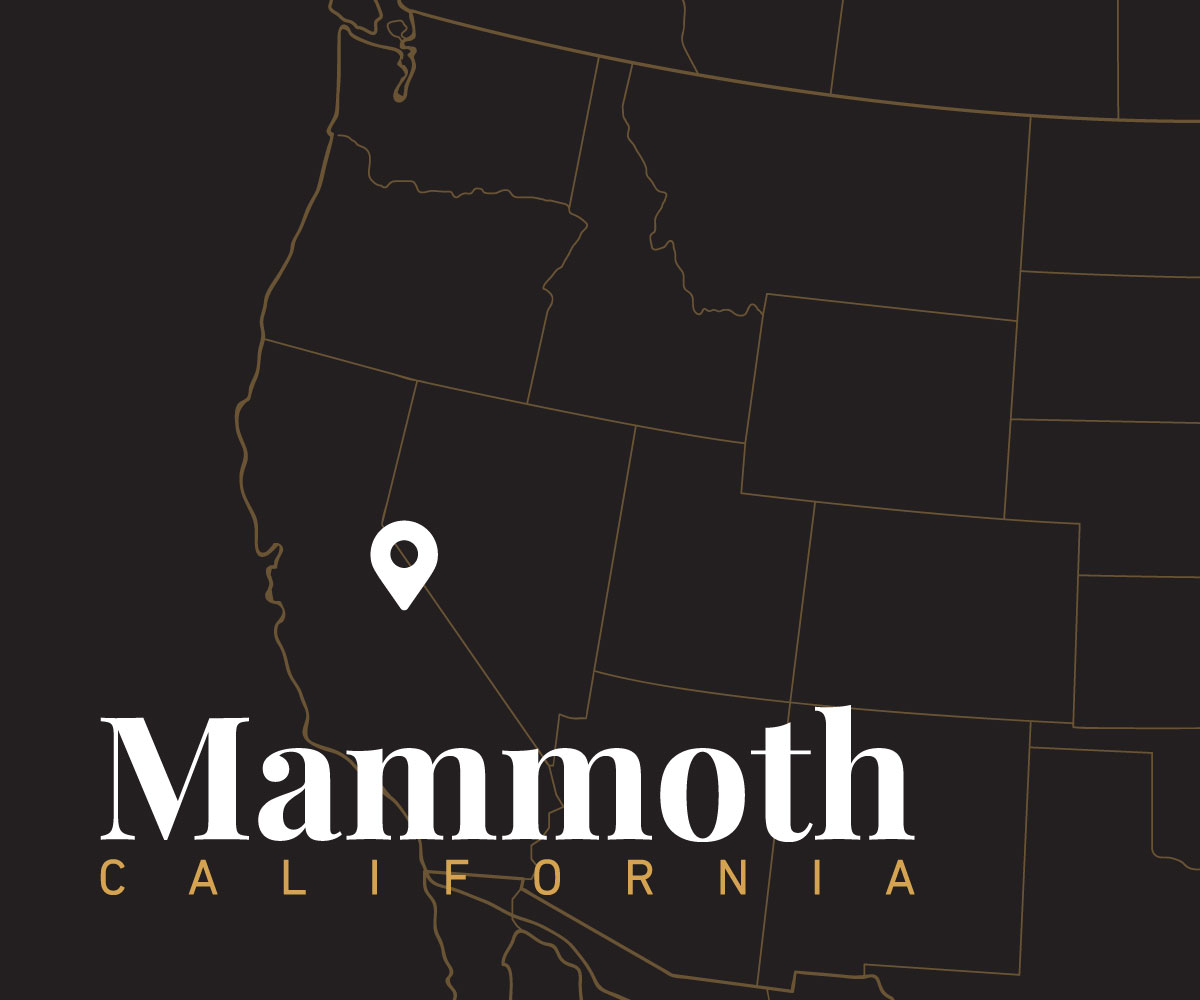 More snow fell in April in the Sierra than January, February and March combined! It was a month to remember for Jimmy Goodman, Inaki Odriozola, Forrest Shearer and the Mammoth crew.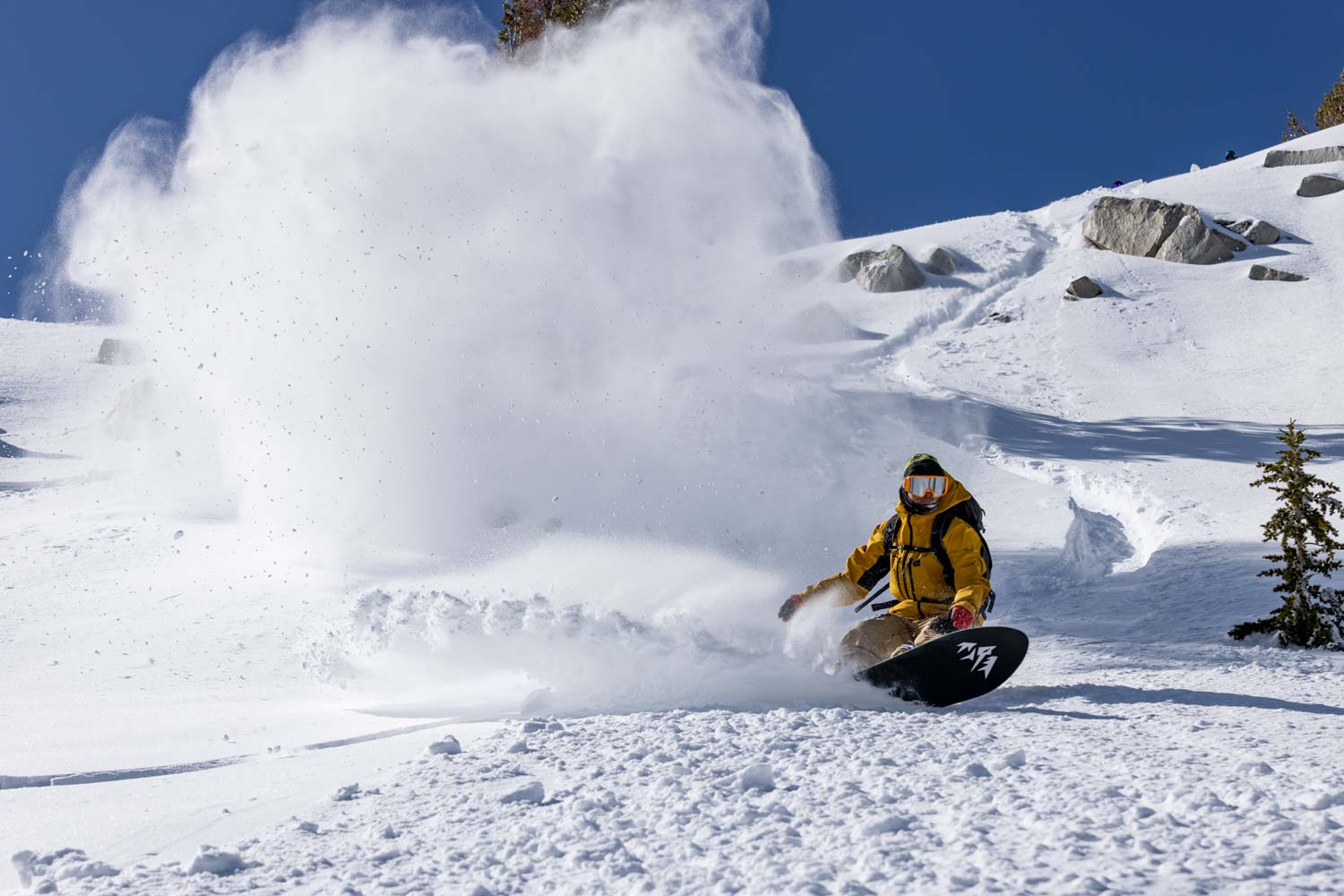 Mati Radaelli / Photo – Andrew Miller
"We got a couple of those perfect 6" inch storms that make the backcountry super rippable, and also relatively safe, as far as avalanche danger goes. Big mid-winter storms are a lot harder to manage than a 4-6" reset in the spring. You can step to steep terrain a lot quicker, it's rad!"
The last storm came in during the day so the snow was a little denser but it snowed the last few inches at night when it was cold so the top layer was blower
The last storm came in during the day so the snow was a little denser but it snowed the last few inches at night when it was cold so the top layer was blower
"Mammoth Mountain is looking better now then it was mid winter! We're even finding pow stashes 2-3 days after a storm because there are less crowds. Pretty unreal April!"
Alaska fared much better this winter than the lower 48. December was dry in AK, but it snowed consistently from January on. Haines local Ryland Bell took full advantage of the dreamy cycle.
When I rode this line, Haines had just gotten three feet of blower. We let it sit for a few days to stabilize and then went out. Conditions were just about perfect.
This one was from early March after we got a crazy five foot storm. I've ridden this line a few times and this was the best conditions I've ever seen it in. Super deep and great light, everything came together.
April was the first above average snowfall month since December in the Tetons. Clark Henerie, Nat Murphy and Forrest Shearer scored big at the beginning of the long awaited storm cycle.
Mount Baker got over 125 inches of snow in April! It was the second snowiest month of the season aside from the 189 inches that fell in December. Long time Baker ripper Harry Kearney returned to his old stomping grounds in early April and caught a few days of this dreamy Cascade pow cycle.
Gear for your next adventure