Marissa Krawczak / Photo by Andrew Miller
Introducing Jones women's outerwear
Responsibly made, movement focused outerwear designed for women by women
Every shredder on the mountain deserves high performance and responsibly made outerwear that offers the confidence to move fast and ride hard in any condition. That was the inspiration behind the new Jones women's outerwear line - to balance a comfortable fit and environmentally friendly materials with the technical features you need to ride all day and stay safe in the backcountry. This is outerwear for hard charging women who's mountain adventures require a perfect fit and uncompromising performance whether skinning up or riding down.
Jones Snowboards co-founder Tiffany Jones and veteran women's outerwear designer Heida Birgisdottir took the lead in designing the new line. Tiffany and Heida are both lifelong snowboarders who love ripping chairlift laps as much as touring for fresh tracks. They tailored the sizing and features of every jacket, bibs and pants to align with a women's unique fit and performance demands. The line is truly made for women by women - a design standard all passionate female athletes deserve in any outdoor gear worth investing in. To match the distinct outerwear needs of resort and backcountry riding, the line includes two collections: The Shralpinist Collection and the MTN Surf Collection.
Dynamic designs for dynamic adventures
Jones' is thrilled to feature Heida Birgisdottir's outerwear designs because she is a legend in the women's outerwear space and a master at creating apparel that balances comfort, functionality and style. Heida lives in Iceland and draws her inspiration from the island's endless splitboard terrain. She was also the original founder and designer of the women's snowboard outerwear brand NIKITA. In creating the new line, Heida focused on fit details that allow you to ride and climb dynamically without ever feeling like your outerwear is restricting or bulky.
The two collections are nice compliments to each other. The Shralpinist collection is more touring focused and the MTN Surf collection is more resort focused, but you can mix and match between the collections to find your perfect kit. And every piece in the line is made with premium recycled fabrics, so no matter whether you want pants or bibs, or an insulated or uninsulated jacket you can feel good about the performance, durability and environmental impact of your outerwear.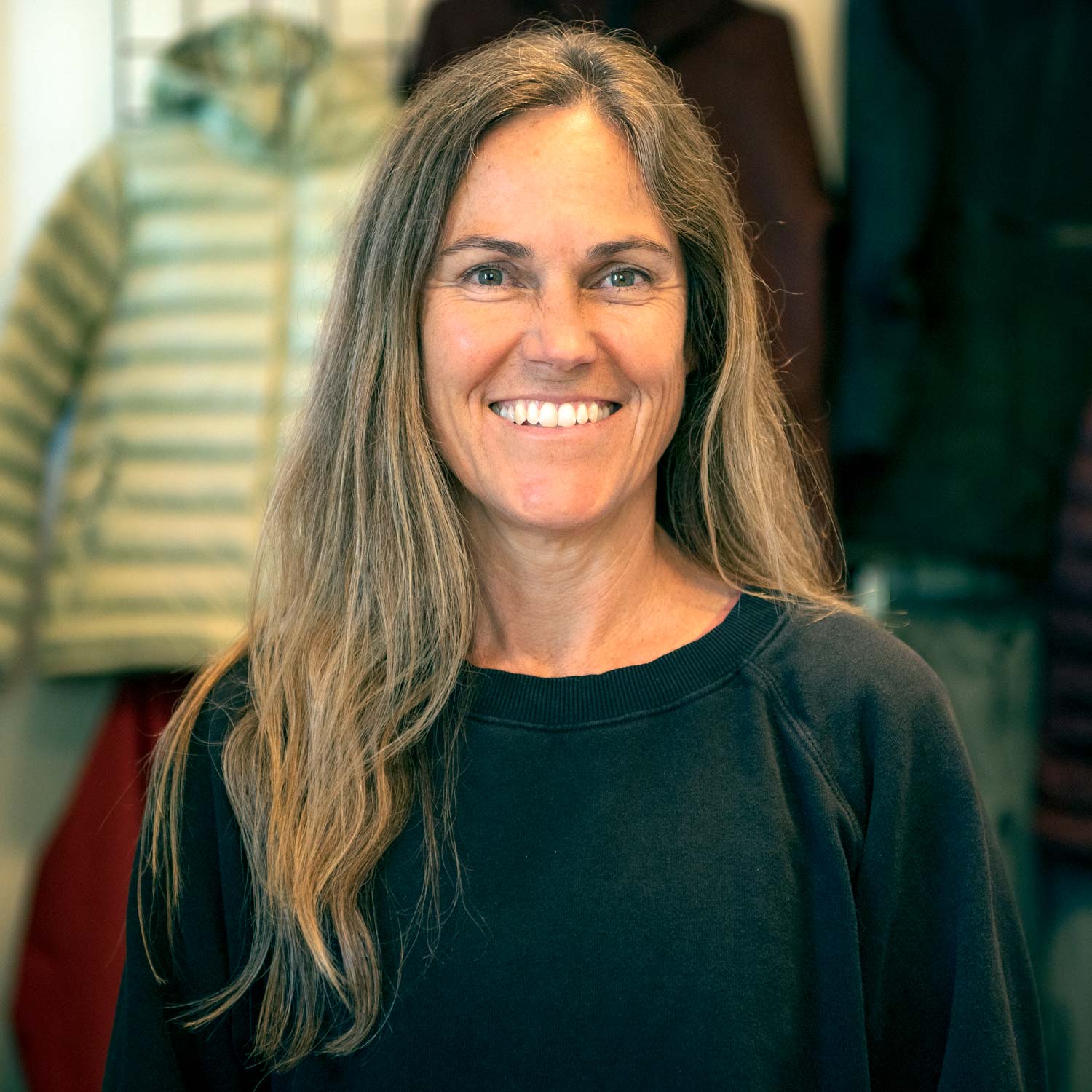 Our goal with the fit of the line was to make it look feminine without feeling too fitted. The design lines are flattering, but the outerwear is roomy enough that you can move freely and easily wear layers underneath.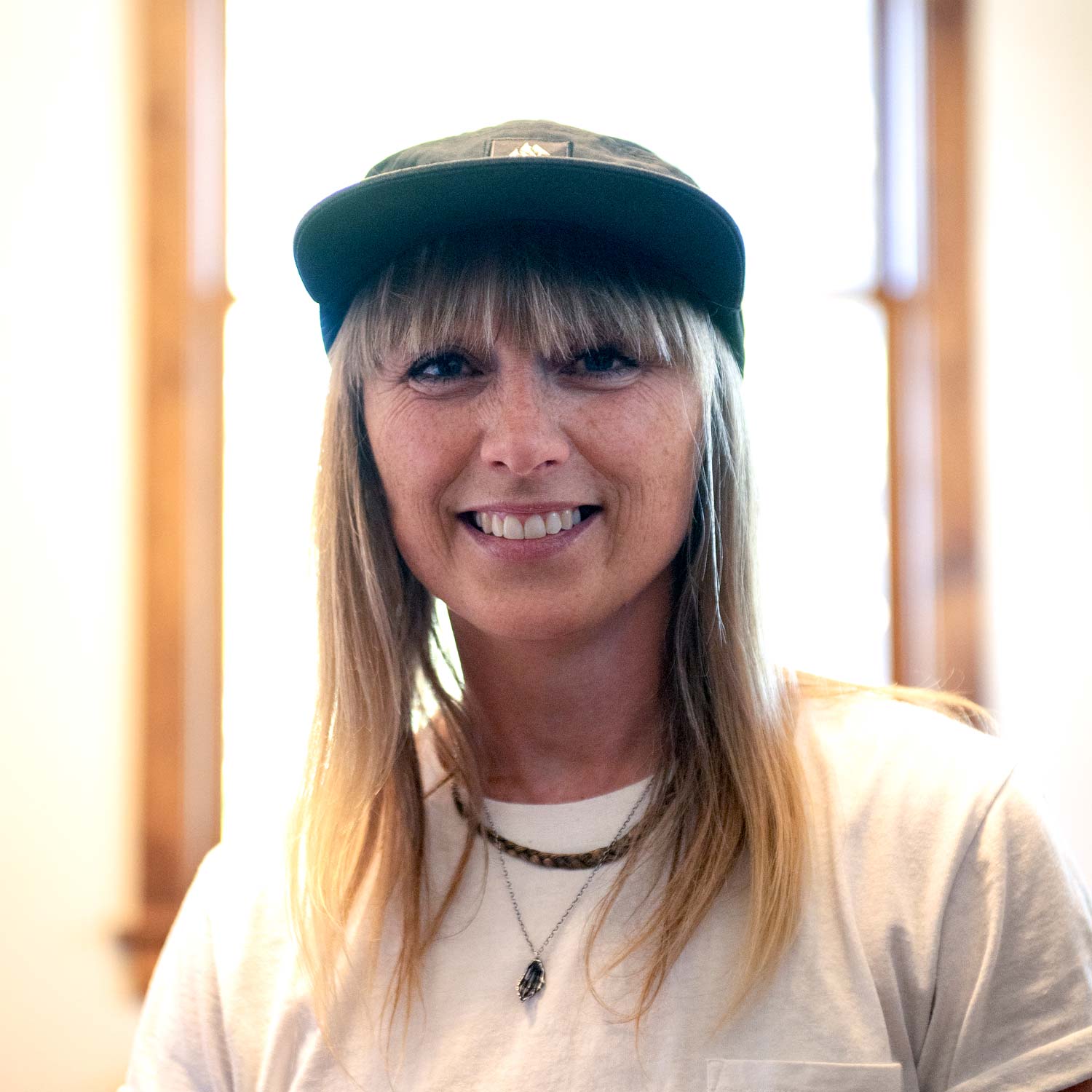 Tiffany Jones and Heida Birgisdottir / Photos by Jake Pollock
Shralpinist
Shredder + Alpinist = Shralpinist
The Shralpinist collection is purpose built for mountain explorers who's daily adventures require storm proof layers that are as comfortable as they are functional. Made from 100% recycled three-layer 30K waterproof / 30K breathable four-way stretch fabric, the Shralpinist Stretch 3L Jacket and Pants are purpose built for long days in the skintrack and will keep you warm, dry and moving fast through any terrain or weather.
Environmental & social responsibility

Marissa Krawczak / Photo by Andrew Miller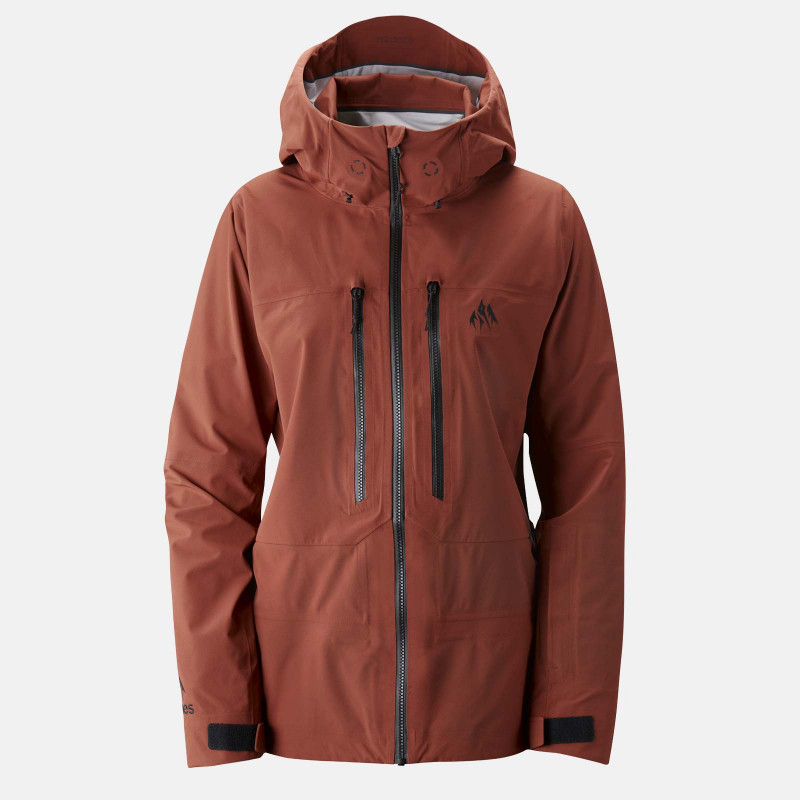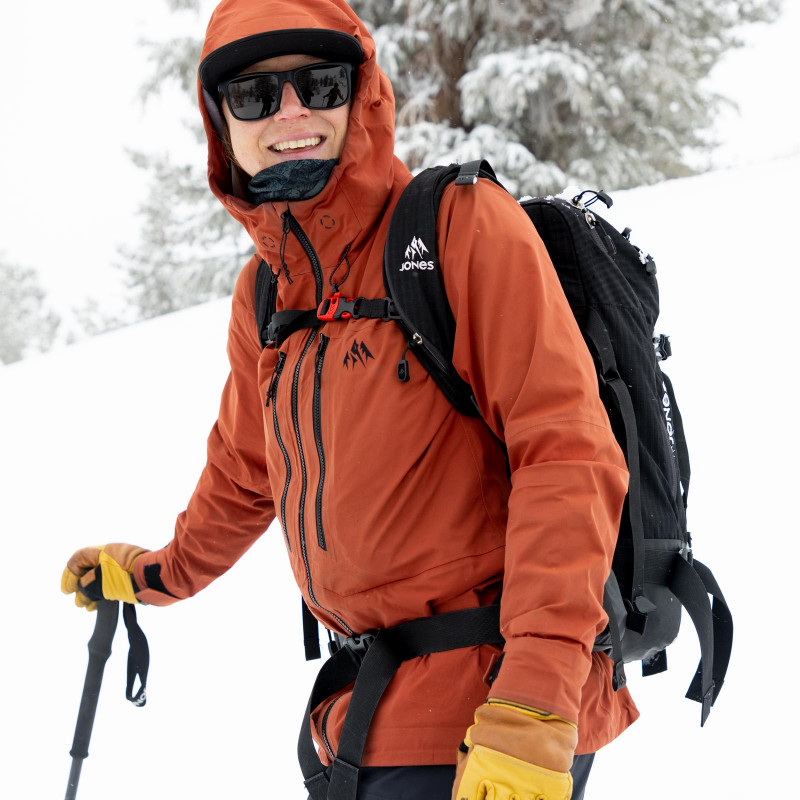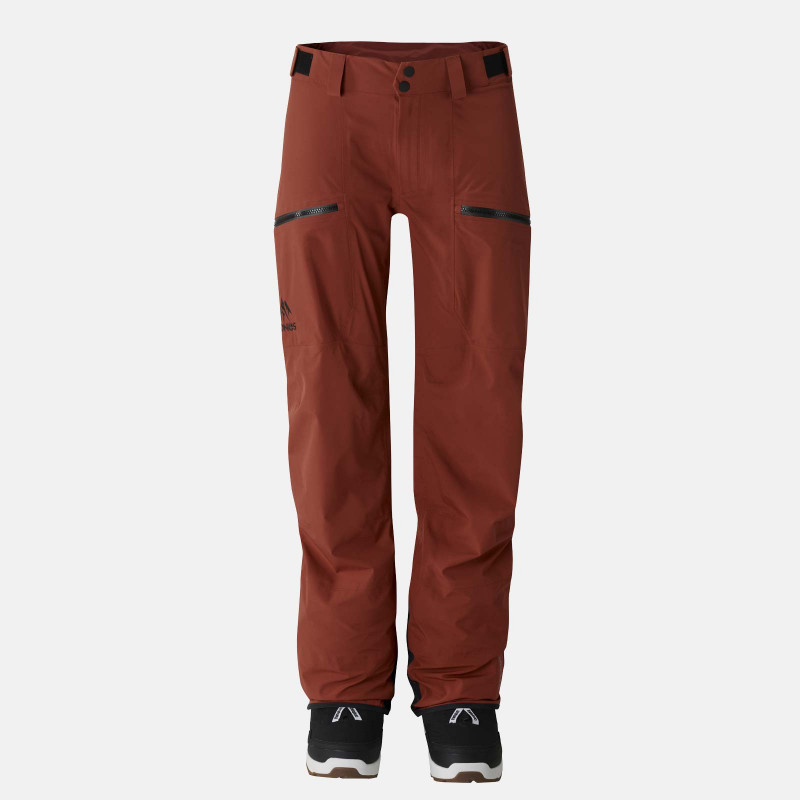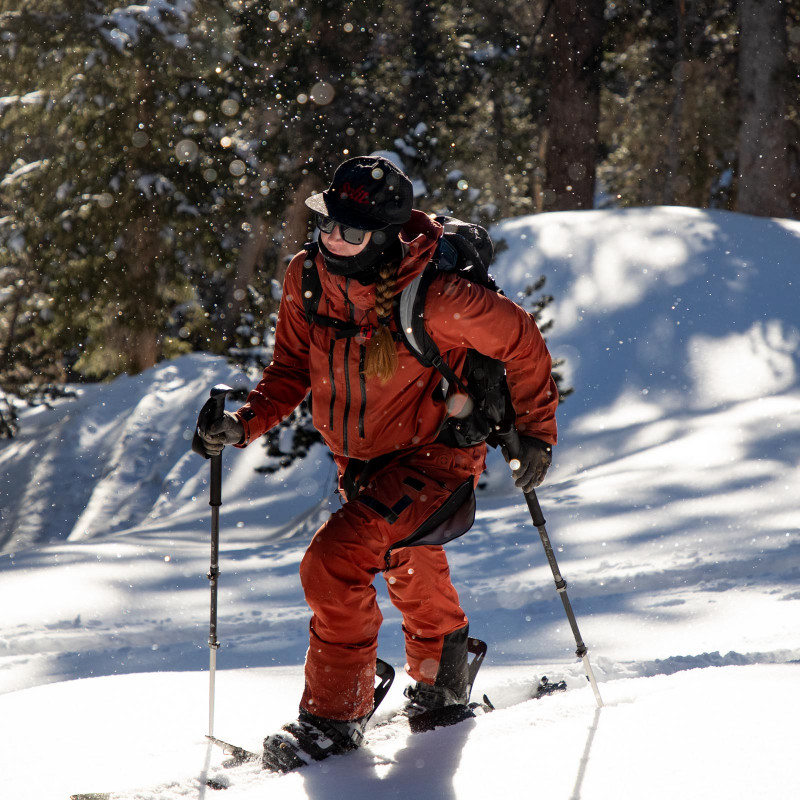 L: Lila Yeoman / Photos by Andrew Miller
MTN Surf
All conditions, every day comfort
The MTN Surf collection is designed to handle any day of the winter and any approach to the mountains. The collection is focused on keeping you cozy warm at the resort, and features a relaxed fit, plus a body mapped fabric layout that uses two unique partially recycled two-layer fabrics to provide protection where you get wet and breathability where you flex and sweat. Bell-to-bell storm day proven, the MTN Surf Jacket, Anorak and Bibs are so warm, versatile and comfortable you won't want to take them off after the last chair.
Environmental & social responsibility

Mia Jones / Photo by Andrew Miller
L: Mia Jones / Photos by Andrew Miller
Re-Up Down Recycled hoodie
Groundbreaking sustainability, every day functionality
The first puffy in the world made with 100% recycled fabrics and 100% upcycled 750-fill down. The Re-Up Down Hoodie is your best friend when the temps drop and the flakes start flying. The hoodie offers sustainably produced warmth with the added functionality of an under the helmet hood. It's made with 100% recycled 750-fill down, plus water repellent 100% recycled outer shell fabric, and is one of the only jackets in the world made with recycled down of such premium quality.
Environmental & social responsibility

L: Lila Yeoman - R: Marissa Krawczak / Photo by Andrew Miller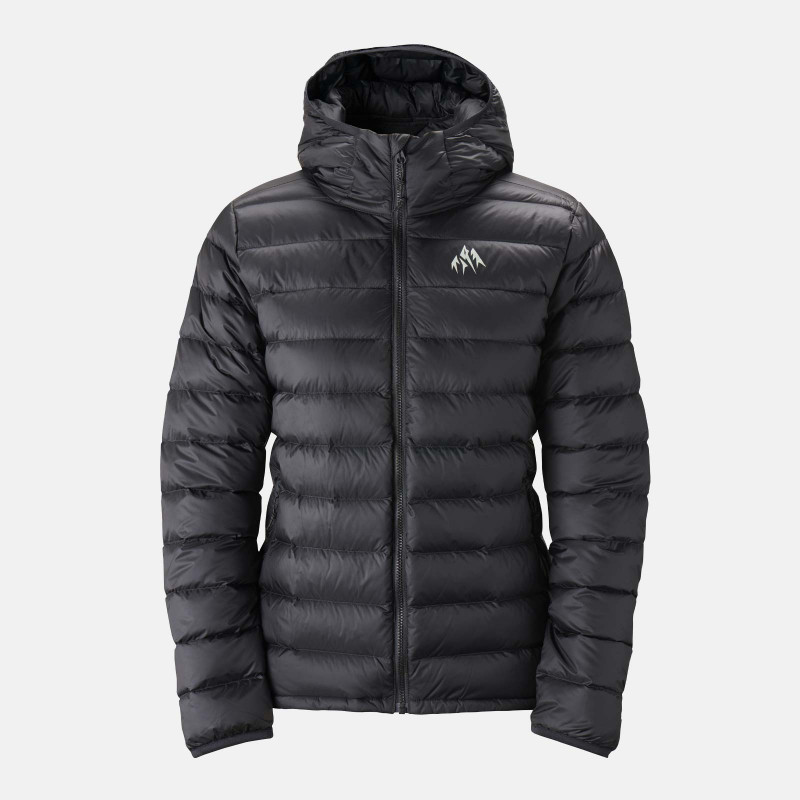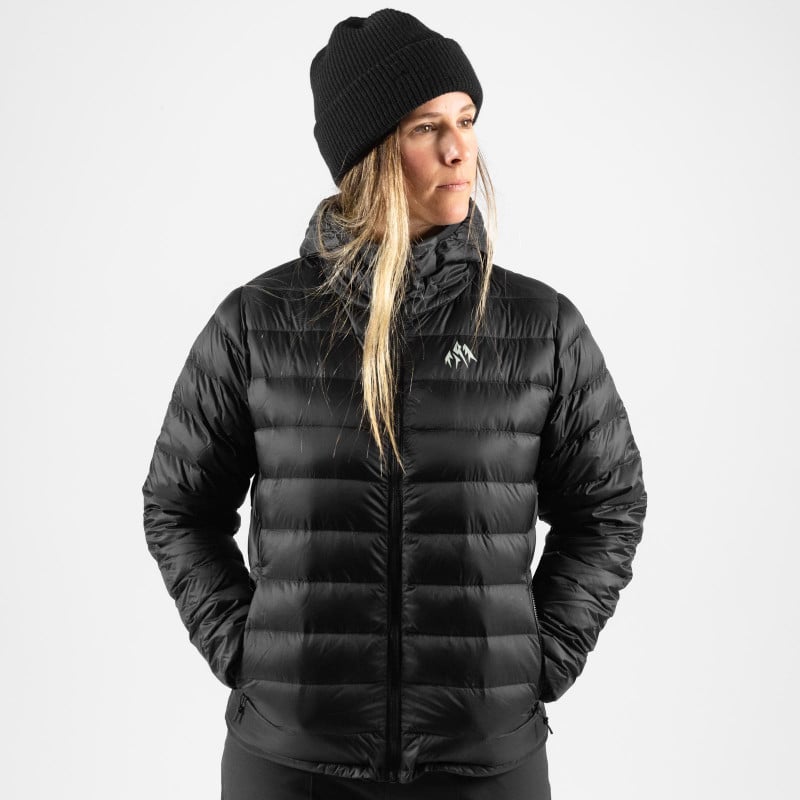 Environmental & social responsibility
We believe there is a better way.
Jones outerwear is designed with the belief that there is a better way to manufacture apparel so it does less harm, lasts longer and is more versatile. We want you to do more with less clothing by designing apparel that adapts to nature's moods.


Every piece in both the men's and women's lines is built with the most responsibly produced materials possible. All of our fabrics are either partially or 100% recycled and Oekotex and/or Bluesign certified. The social impact of our products is also equally important to us. Our production facilities are all BSCI or WRAP certified, which guarantees that the people who make our apparel receive fair salaries and that they can work in a safe and clean working environment. And as a member of 1% For The Planet, every jacket or pant we sell gives back and helps protect clean air, clean water and a healthy planet.

Lila Yeoman and Marissa Krawczak / Photo by Andrew Miller