The evolution of a legend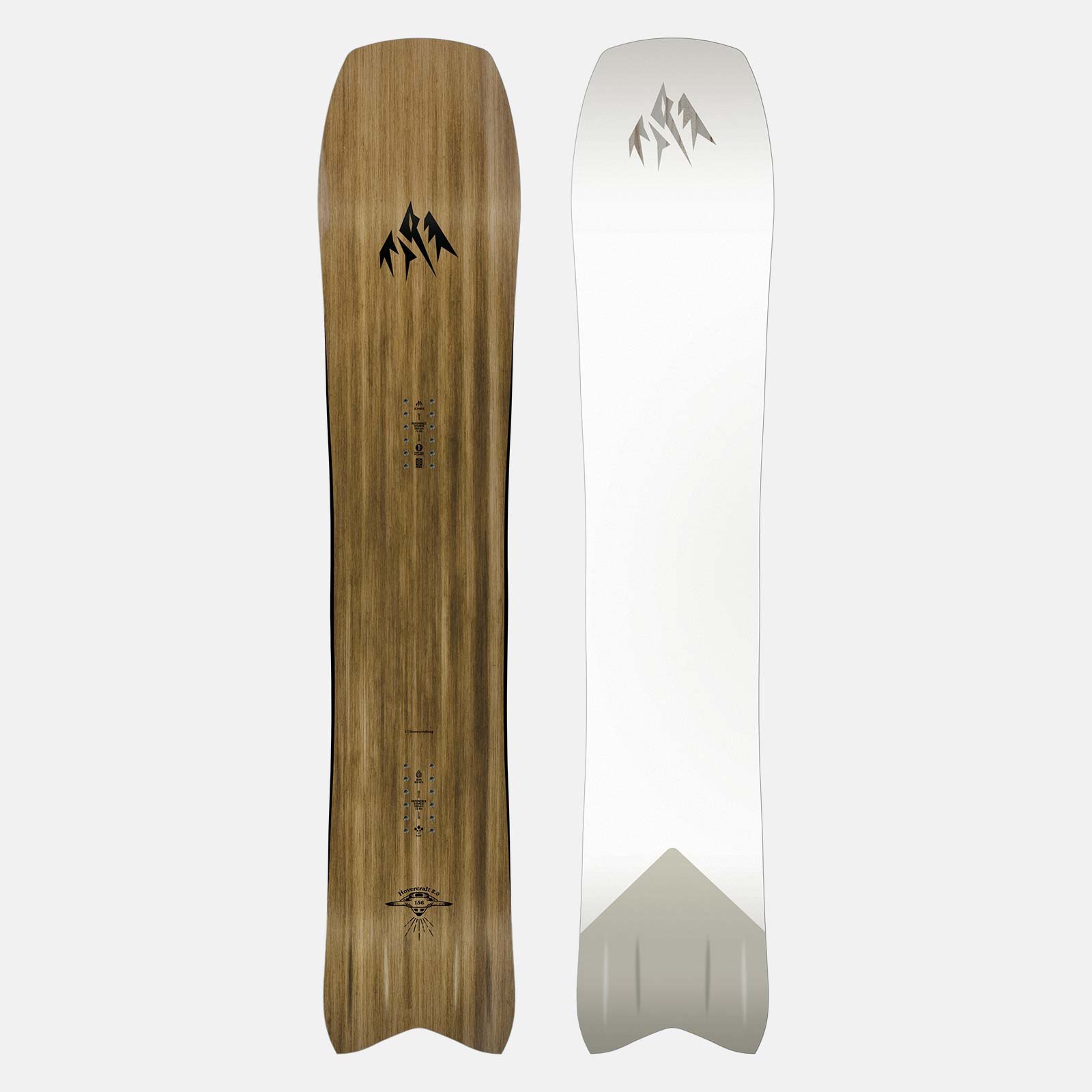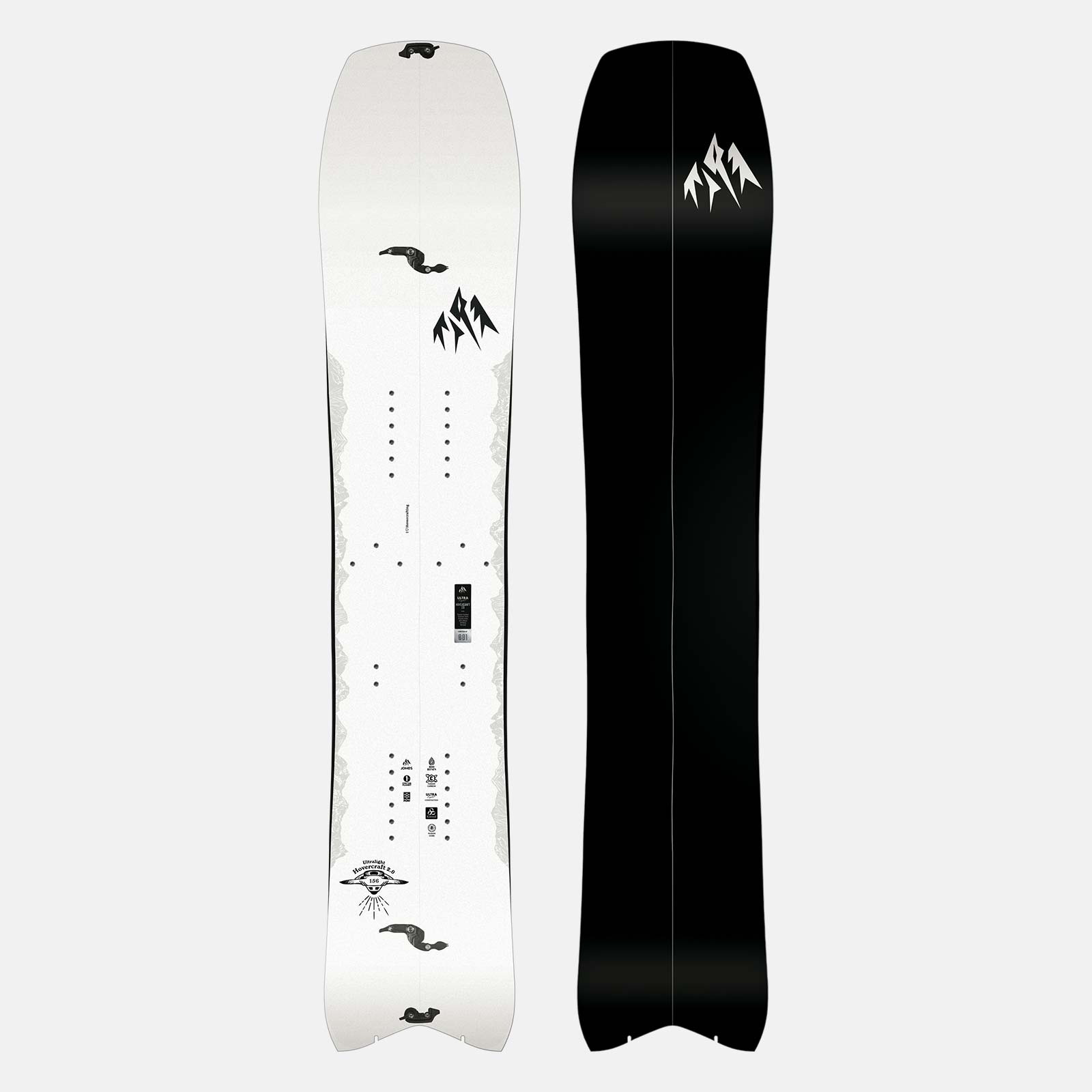 Ultralight Hovercraft Split 2.0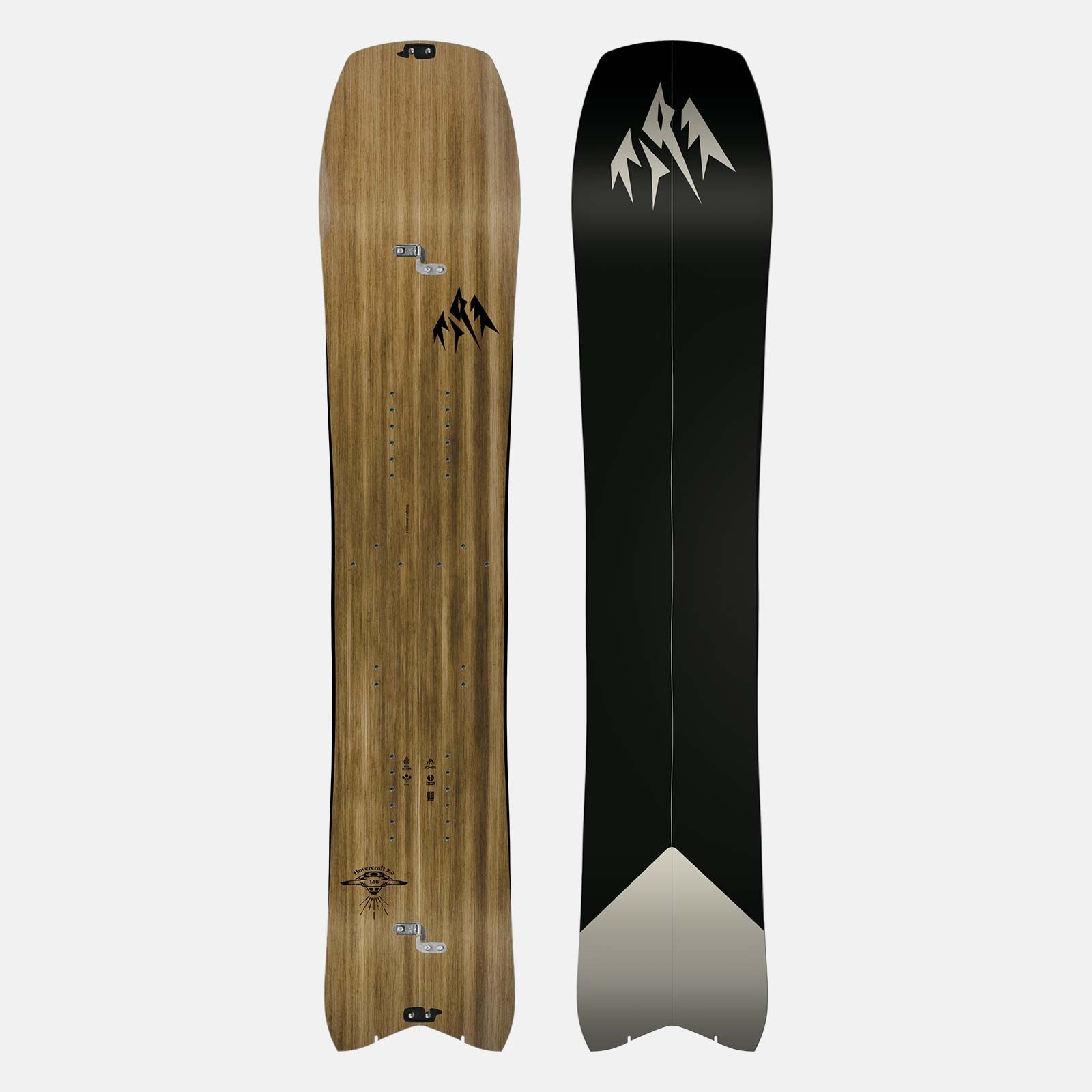 Hovercraft: a legendary legacy
A time tested board design proven by first descents, podiums, summits and smiles.
No board in the Jones line can touch the remarkable resumé of the Hovercraft. After 14 seasons in production there's nothing this time tested board design hasn't done. From first descents by Jeremy Jones to Baker Banked Slalom wins by Harry Kearney and countless claims of "Best Day Ever!" in between, the Hovercraft's stunning performance and versatility have been proven in every shred scenario. The thousands of passionate Hovercraft riders around the world also attest to this performance legacy. The nimble acceleration and powerful turning abilities of this compact board design are truly legendary.

All new, completely redesigned shape
After fourteen seasons with only minor model updates, we are beyond stoked to debut a completely redesigned Hovercraft shape that has been supercharged with our most advanced 3D shape tech. The new shape is featured on three unisex models - Hovercraft 2.0, Hovercraft 2.0 Split, Ultralight Hovercraft 2.0 Split.
Floaty nose, compact tail for nimble maneuvrability

Directional rocker profile and long sidecut for stability at speed

12mm of spoon bevel in the nose for lightning fast turn initation

2x 3D speed channels in the tail to reduce friction and improve glide

Slightly wider and higher volume than original shape for more float
What is Re-Up Recycled Tech?
Unique to the Hovercraft 2.0 snowboard. Recycling snowboards and upcycling materials into new, high performance snowboards.
Responsibly made performance
We strive to produce gear that balances the three founding pillars of our design ethos - performance, sustainability and innovation.

Built with 100% solar power
As of May 2020, all Jones snowboards and splitboards are made with 100% solar power. Switching our snowboard and splitboard production to 100% solar made a 89% reduction in CO2 compared to non-solar powered production.

Bio Resin is a bio-based epoxy made with 27% plant-based carbon instead of petroleum-based carbon. The organic raw materials used to make bio-resin are co-products or waste products of plant-based industrial processes.

Since 2014, all of our snowboards and splitboards have been built with recycled ABS sidewalls. We've used 847 miles of sidewalls since switching to recycled ABS.

Jones boards are ready to shred straight out of the shop and are factory waxed with Wend natural wax, a plant blend and biodegradable wax that is also non-toxic.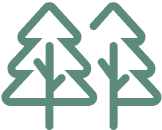 Sustainably sourced woodcores
All Jones woodcores are made with sustainably sourced wood. Every piece of wood we use in every board comes from a responsibly managed forest.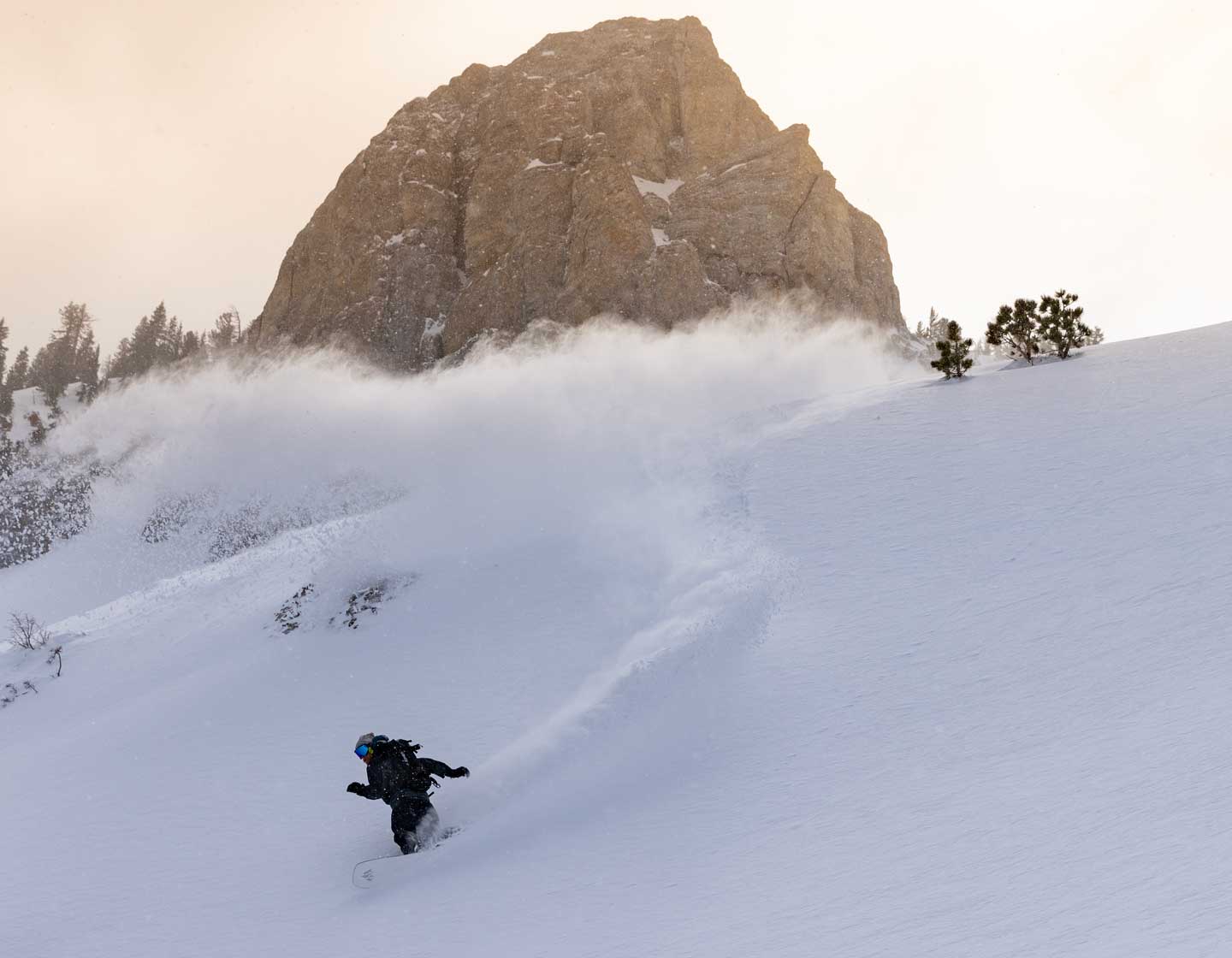 The new shape is noticeably more nimble and faster edge-to-edge. Turns feel more connected and instantaneous.
The future of performance and sustainability
The Hovercraft 2.0 is a nimble and powerful all-conditions charger that's also the most responsibly produced model in the Jones line.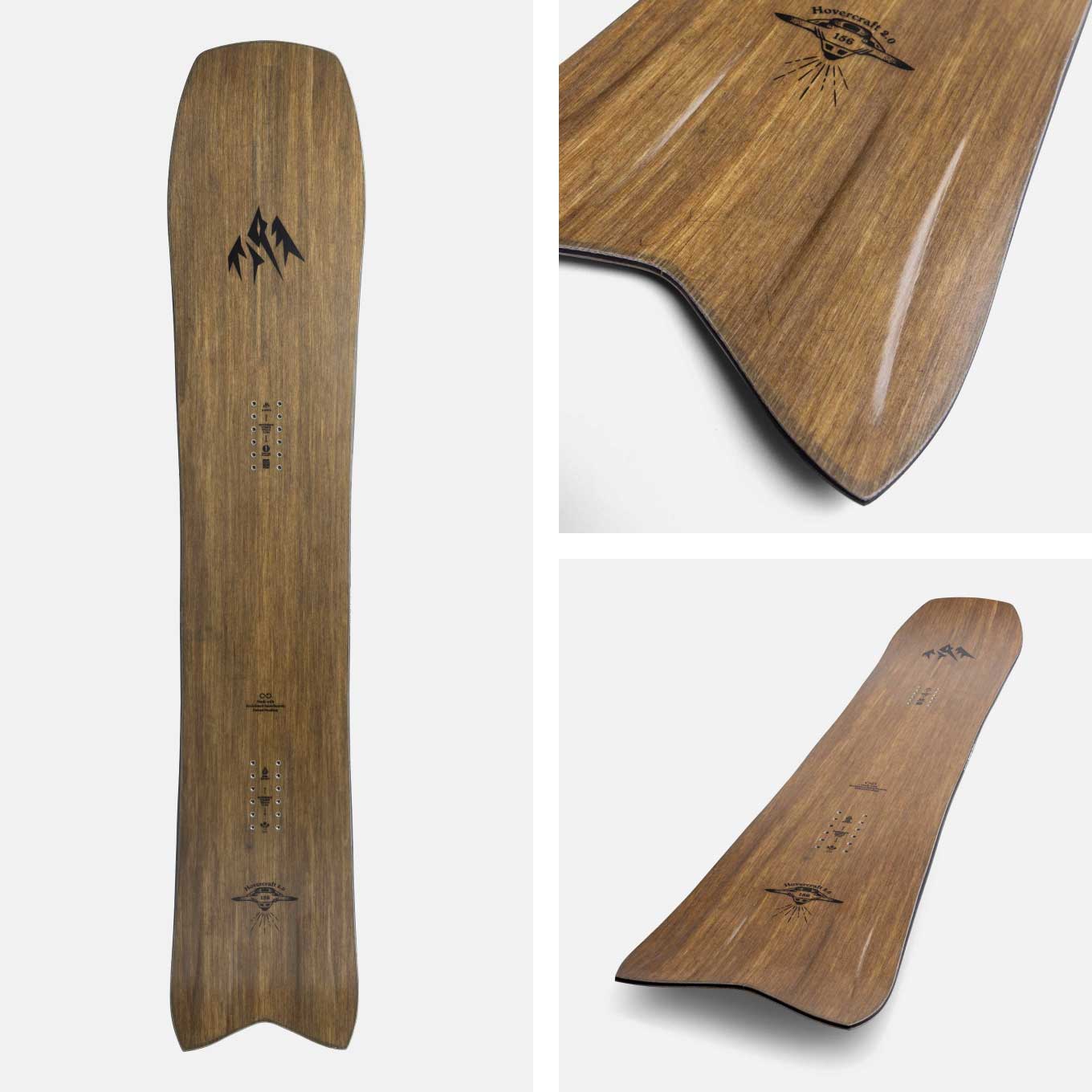 12mm of spoon bevel in the nose and 3D speed channels in the tail reduce friction and improve glide

Made with Re-Up Tech. Stringers in the wood core are recycled materials from old snowboards

Built with 100% solar power, plus recycled edges, recycled sidewalls and a flax topsheet
It's such an incredible board for variable conditions. You can charge through powder, crust or crud and stay focused on the terrain instead of the snow.
The all-conditions backcountry racer
Hovercraft Splitboard 2.0
The Hovercraft Split 2.0 is a nimble and explosive all-terrain splitboard built with our most advanced 3D Base Contours and split tech.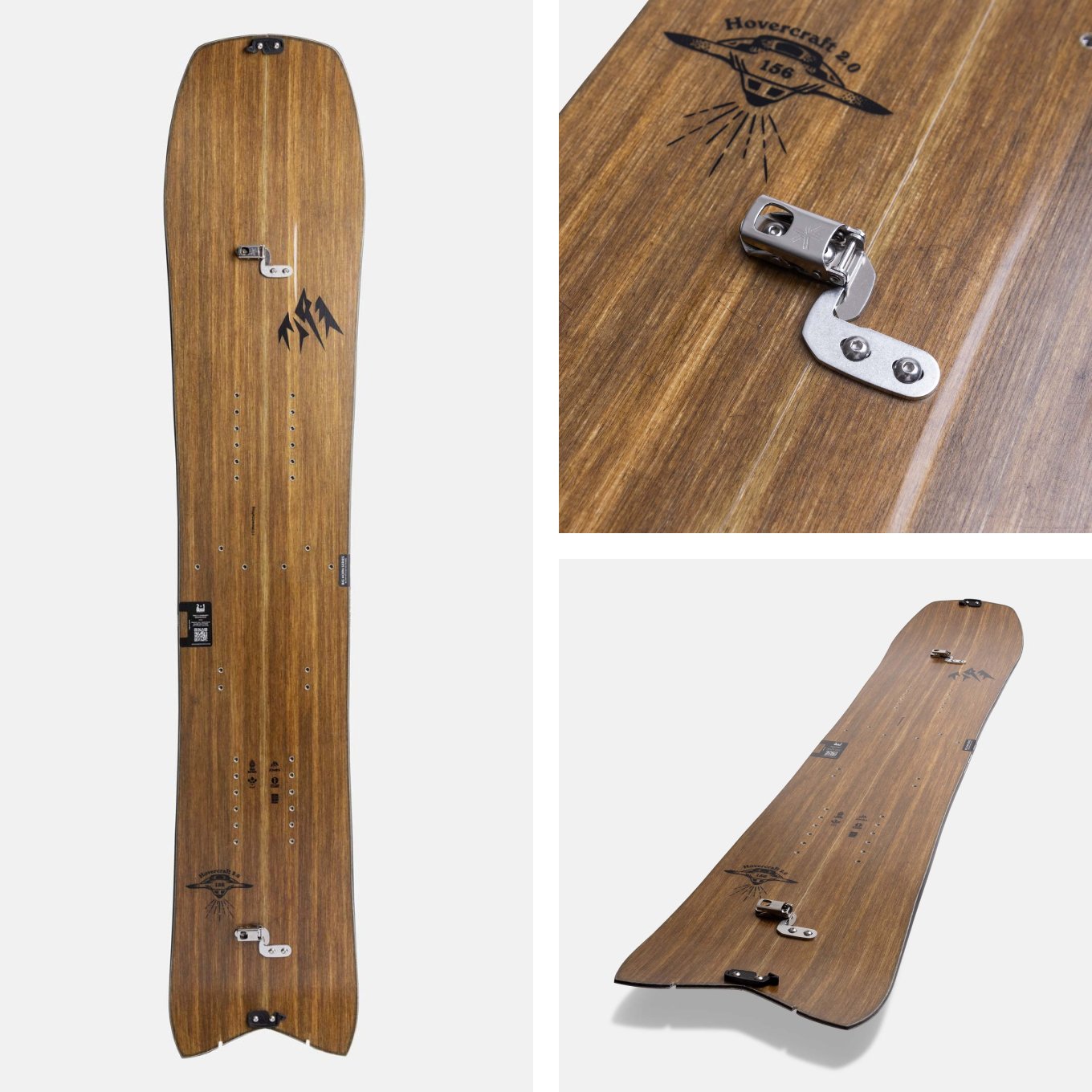 Boltless Bridge, plus Karakoram Ultra Clips 2.0 and Tip-Lock Tip Clips for supreme torsional board connection

12mm of spoon bevel in the nose and 3D speed channels in the tail reduce friction and improve glide

Inner/Outer Traction Tech 2.0 edges for enhanced grip on icy skintracks or descents
The new Hovercraft shape shines in the backcountry. Most touring days you are hunting for pow, and that's where the new 3D Base Contours and tapered, compact shape really excel.
One of the lightest splits on earth
Ultralight Hovercraft Splitboard 2.0
The Ultralight Hovercraft Split 2.0 is the lightest split in the Jones line and designed for expedition touring and high alpine assaults.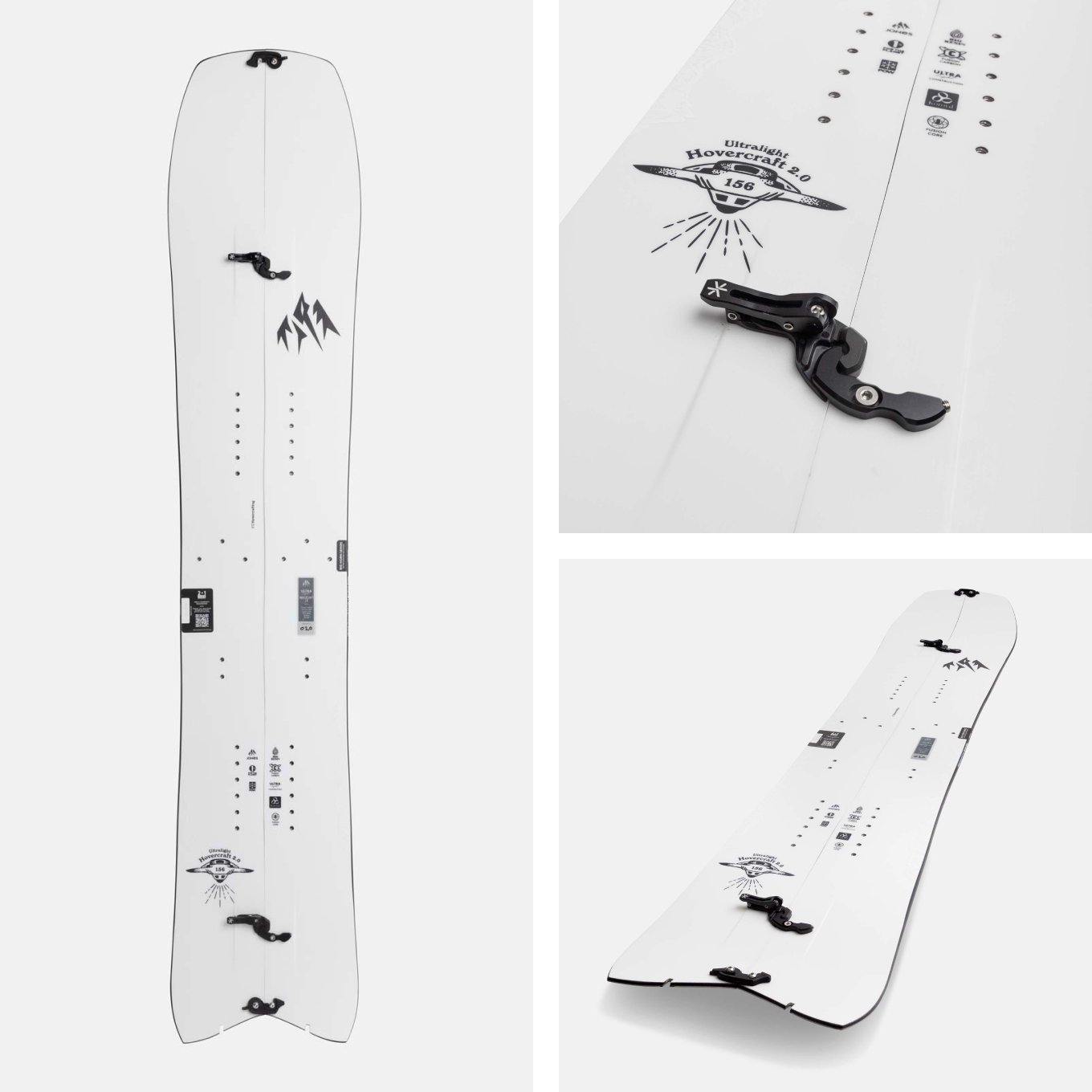 Built with Fusion Carbon construction including Koroyd in the wood core that absorb chatter at a fraction of the weight of wood

12mm of spoon bevel in the nose and 3D speed channels in the tail reduce friction and improve glide

Boltless Bridge plus Karakoram 3C Clips for ultimate torsional board connection
If you're really into splitboarding and live for big days in the backcountry the Ultralight Hovercraft Split 2.0 is for you. It's really light, but it can still take a beating.

Whether you're a day one Hovercraft disciple or just learning about this cult classic board shape, this new edition is ready to blow your mind with its diverse performance. The new shape builds on the legacy of the original shape that won the hearts of riders around the world who shared their passion using the hashtag #Ihearthovercrafting. You'll be ready to attack any terrain or snow condition with complete control and confidence on one of the new Hovercraft 2.0 models and we can't wait to see the stoke you share with us.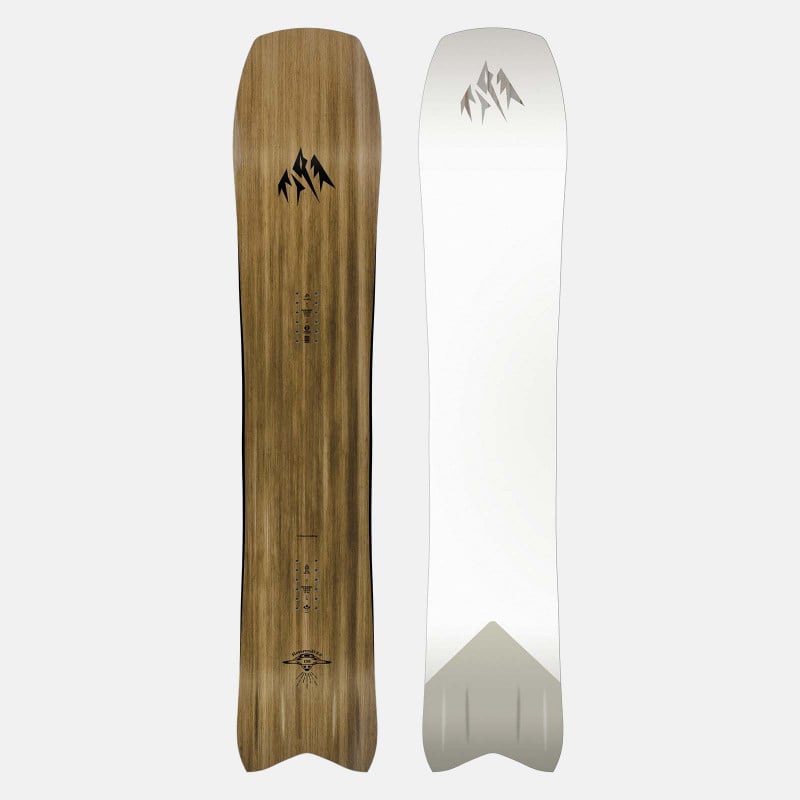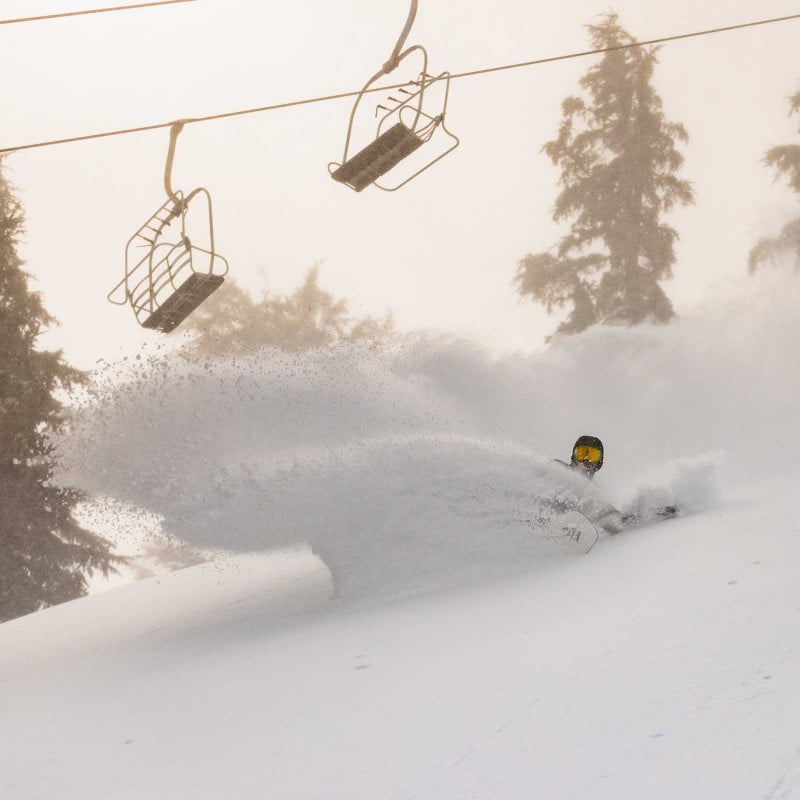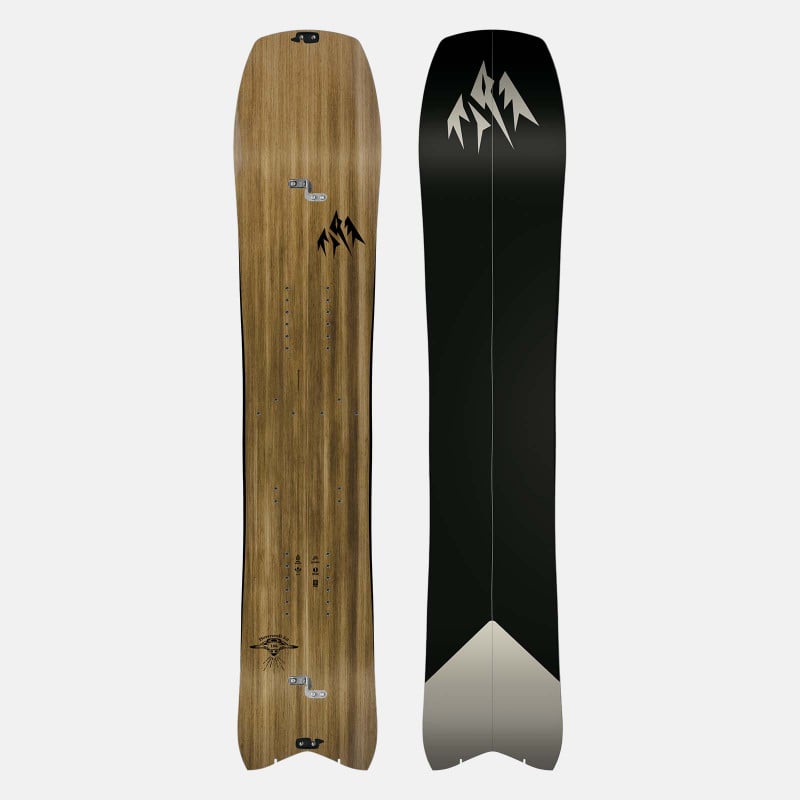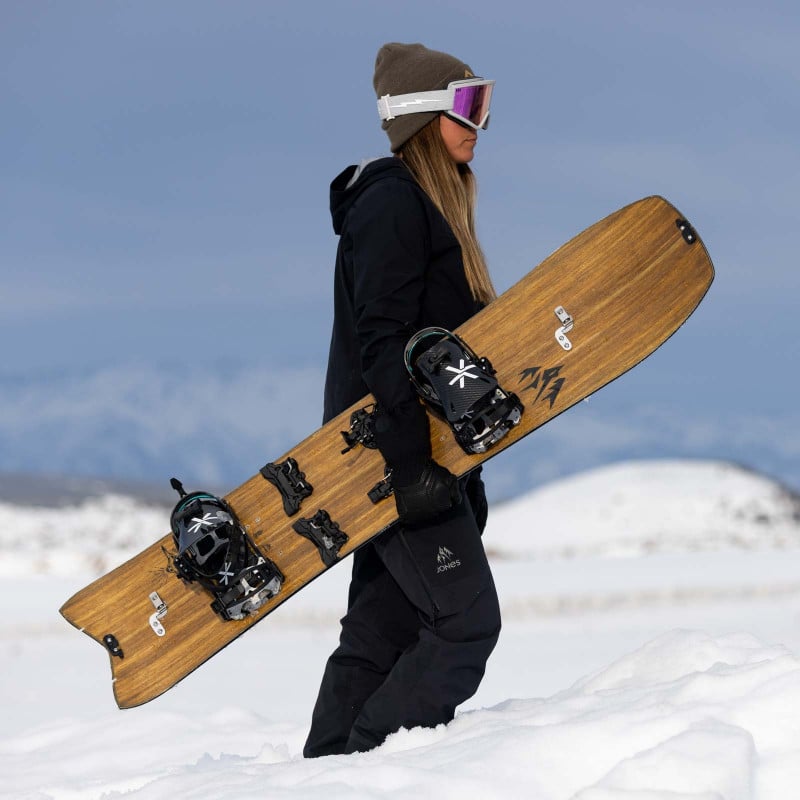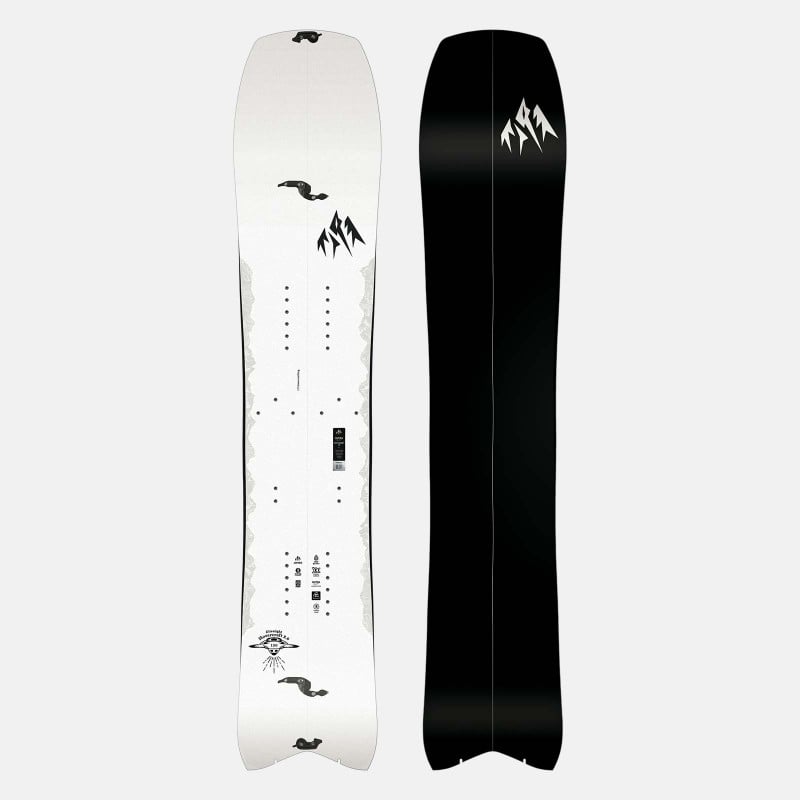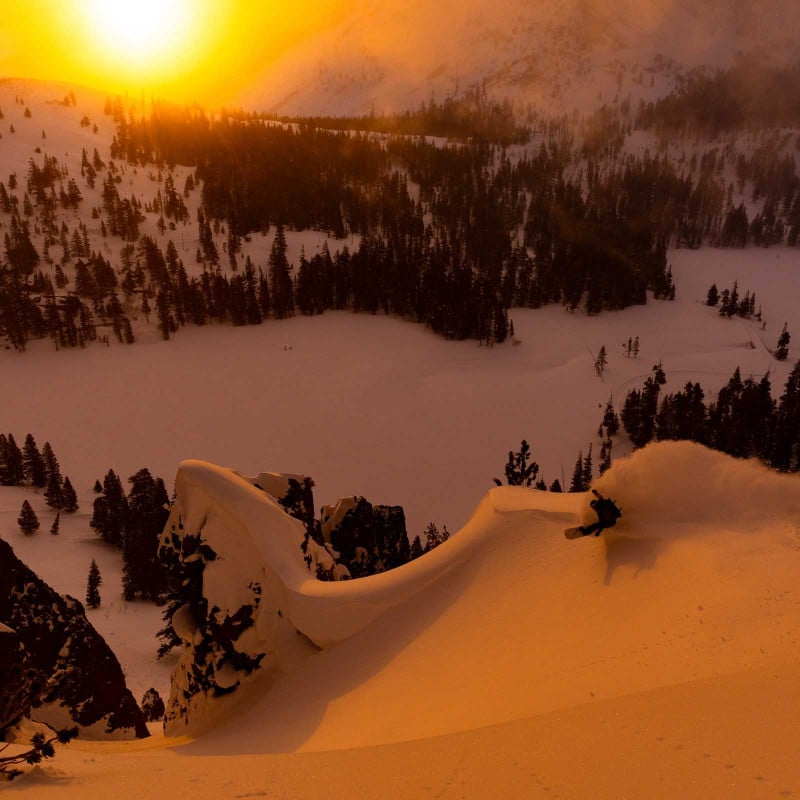 All new Ultralight Series
The redefinition of the Ultra Series - Introducing the Ultralight Series Splitboards