Compare tool
Find the best gear for you using our powerful compare tool. In the catalog pages, use the to add a product and get started.
Ultra construction
The ultimate balance of weight and power
The Ultra Series is the redefinition of what it takes to build a snowboards. We've tested every inch of the board to precisely position materials exactly where they are needed while eliminating all excess materials. Combining these innovative construction techniques with superlight wood cores and flax/basalt or carbon fiber stringers delivers revolutionary results. Jones Ultra boards are the lightest, yet most powerful and durable snowboards on Earth.
In 2021, we introduced the Ultra Flagship and Ultra Solution. These models replaced the Carbon Flagship and Carbon Solution. Both models feature all new construction and materials.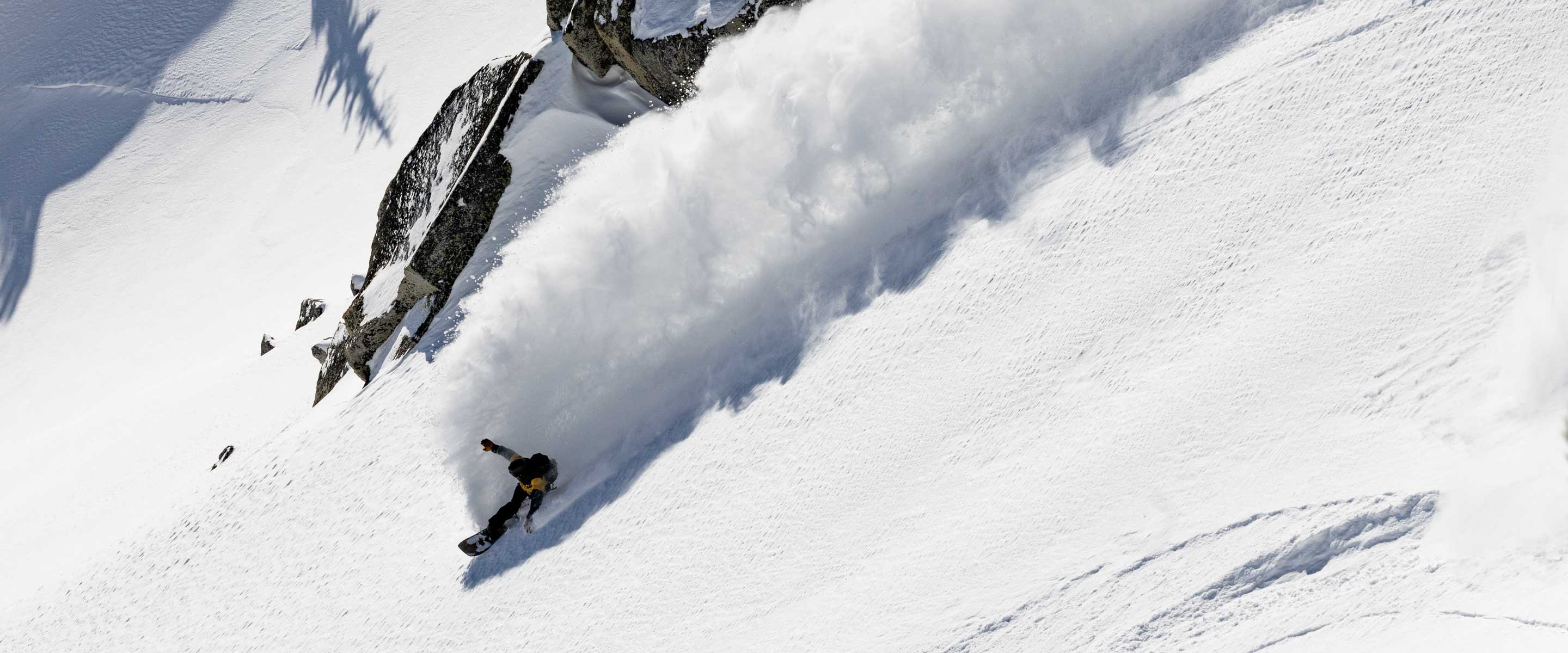 Fusion carbon
The pinnacle of modern snowboard tech
All Jones Ultra Series models except the Ultra Mountain Twin, Ultra Mind Expander and Ultracraft solid feature new Fusion Carbon Contruction. This cutting edge board lay-up process is the latest evolution of our previous Fusion Tech construction and reduces board weight and improves durability by combining board materials in two stages. We start by fusing together multiple layers of aerospace grade carbon fiber and a wood core using as little epoxy as possible. After curing, these internal board layers are then pressed in betwen a base and topsheet, once again using as little epoxy as possible. By stabilizing the internal layers prior to the final moulding stage and reducing heavy epoxy volume, Fusion Carbon construction produces the most damp, durable and responsive snowboards we've ever tested.
Limited edition
Hand numbered series
The Men's Ultra Flagship is part of a limited, hand numbered series.
Friction free snowboarding
3D Contour Bases
Inspired by the rounded bottom contours of surfboards, 3D Contour Bases are designed to make every run smoother and every turn more effortless by reducing the drag of the board tips. 3D Contour Bases enhance glide and improve float, helping you ride faster and with better flow.
Discover the Ultra Series