A five-part story series revealing the carbon
footprint of a Jones board.
A five-part story series revealing the carbon footprint of a Jones board.
It all started with recycled steel edges and recycled ABS sidewalls.
These were the first two sustainable materials that we used in our debut board line.

When we made the decision to use these recycled materials back in 2009, we couldn't put a number on how much they improved the sustainability of our boards. That didn't matter to us. Using recycled materials was an obvious step in the right direction, so we dropped in and never looked back.

Over the past twelve seasons we've made dozens more decisions just like this. Whenever there has been an option to use more sustainable materials and methods of transport, or reduce the energy use of our production, we have seized the opportunity without hesitation. We knew some of these decisions packed more sustainability punch than others, but we recognized that even the little things would add up as we scaled up.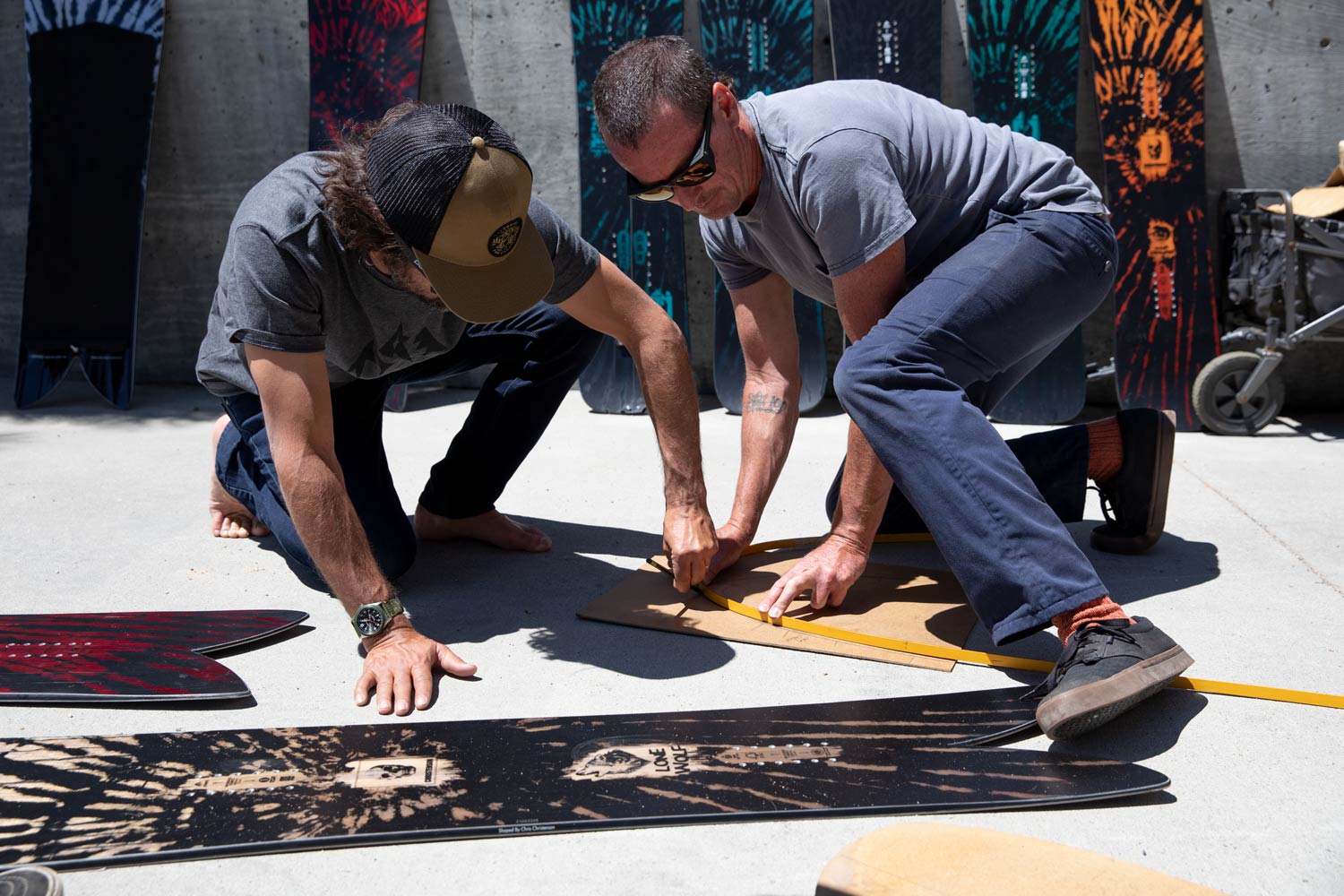 Jeremy Jones & Chris Christenson / Photo - Andrew Miller

2020 was a big year for us. Not only did we make some huge sustainability improvements, but we also finally learned the impact of all the sustainability moves we've made over the years both big and small.

We unlocked that understanding by completing an in-depth analysis of the life cycle of a Jones board including every stage of its production, distribution and eventual death. The goal of this analysis, known as a Life Cycle Assessment (LCA), was to calculate the approximate environmental impact of every snowboard and splitboard model we sell. This LCA project was led by Ecochain, a Dutch environmental company that is one of the global leaders in assessing companies' environmental impact.

The How Green Is Your Board blog series shares the comprehensive results of this LCA project. Part one details how our switch to 100% solar power reduced our impact. Part two explains how the materials and production processes we use affect board sustainability. Part three breaks down how product transportation contributes to carbon footprint. And part four presents how a snowboard's fate upon retirement affects its carbon and environmental cost.

In this final chapter of the series we are excited to share the overall results of the LCA including some interesting additional info about the environmental impact of a snowboard beyond just carbon emissions.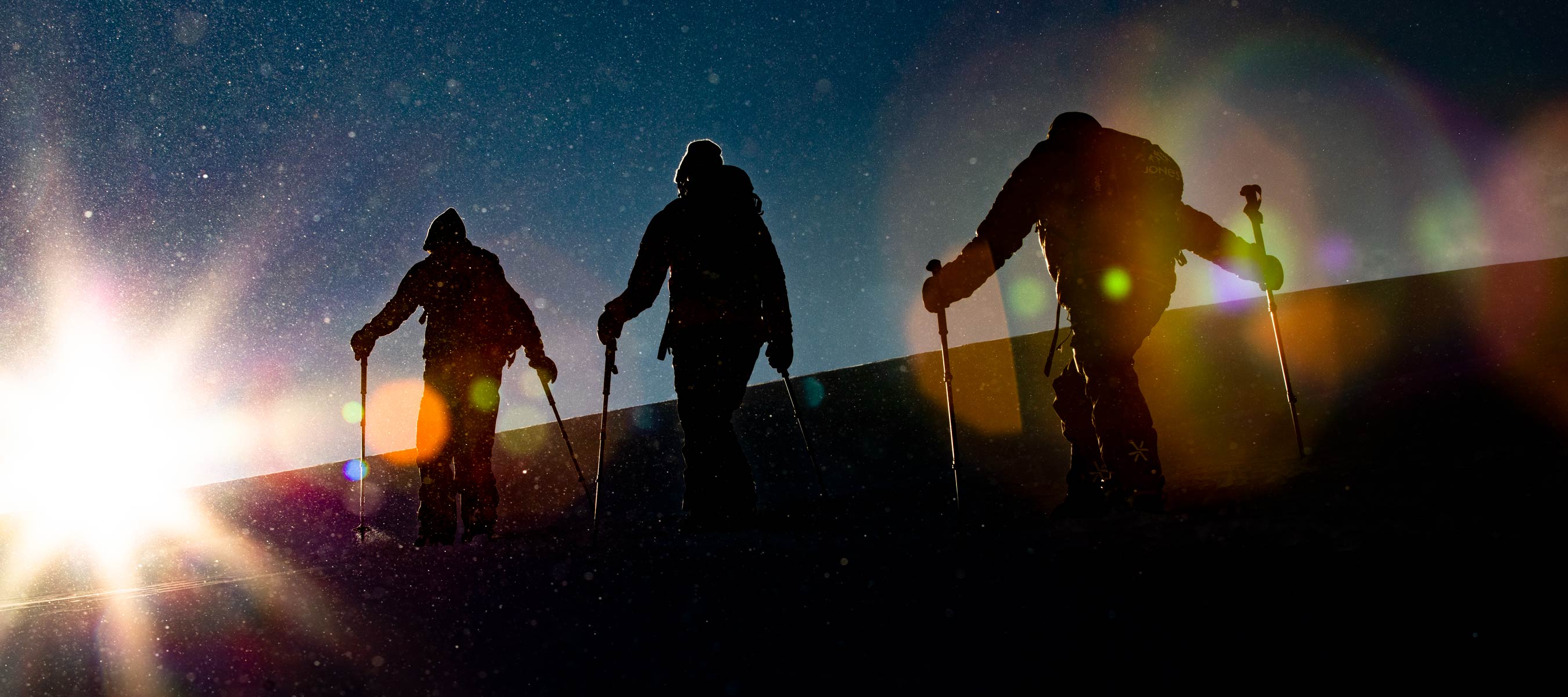 To calculate the overall carbon footprint of a snowboard we added up the impact of the materials, manufacturing processes, transportation of the materials and finished product, plus the carbon emissions generated when a retired board is disposed of.

What we found is that materials have by far the biggest impact on a board's carbon footprint, contributing 67% of the total. Hearing this confirmed how important it has been for us to build our boards with so many recycled and sustainable materials all these years. Switching to bio-based epoxy resin was an especially critical move as bio-resin alone is responsible for 20% of the carbon emissions from materials.
The transportation of materials and finished products has the second highest impact, contributing 22% of total emissions. This confirms why we strive to ship goods only via ocean freight and eliminate all air shipments. Ocean freight uses nearly 100 times less CO2 than shipping by plane.
Average carbon footprint per board
Switching focus to the impact of a single board, we calculated the carbon emissions of every model based on each model's specific construction and materials. We then averaged all that data to find the approximate average impact of a Jones snowboard and splitboard.
The difference in average carbon footprint of a snowboard versus a splitboard is due to the additional materials in a splitboard including the clips, additional inserts and extra edges. These split specific materials have to be shipped to our factory which increases the transportation impact and they must be disposed of when a split is retired which increases the end-of-life impact.
Carbon footprint by model
Because materials play such a huge role in a board's carbon footprint, the board models that use the fewest materials have the smallest carbon footprint. Ultra series models that feature more technical construction and carbon fiber materials have the biggest carbon footprints.

Featuring engineered wood veneer topsheets and no-ink laser etched markings, next year's Hovercraft and Women's Hovercraft are our most sustainable solid boards, and the Hovercraft Split and Women's Hovercraft Split are our most sustainable splitboards.
Additional environmental impacts of materials
While decreasing our carbon footprint is our first priority because of its critical importance in fighting climate change, there are other environmental impacts of our production that we are also focused on. The materials we use have the biggest impact in these regards.

In our analysis of materials we calculated each material's environmental impact in nine additional categories:
Drop down each category for more information
Bio-based epoxy resin contributed the most impact in five of the nine categories. This was not a surprise as epoxy resin is a petroleum product that is made using a chemical process that creates several byproducts.

Fiberglass and plastic materials - sidewalls, topsheets and bases - also had notable impacts in most categories due to the specifics of their production and the byproducts. Woodcores stood out for their impact on Agricultural Land Occupation which makes sense as it's the only material that requires significant land to produce.

One of the primary goals in calculating these additional environmental impacts was to identify "hot spots". An impact "hot spot" is an impact that stands out from the rest, and if addressed, could drastically reduce our overall impact in that category.

And just like our analysis of carbon emissions, bio-resin epoxy stood out as the "hot spot" in most of these additional categories. Switching from standard epoxy resin to bio-based epoxy resin in 2019 was a solid first step, but there is still major room for progress in improving the sustainability of our bio-epoxy, and reducing the amount of it that we use.
We've got nothing to hide because our mission has been the same since day one - to make the most sustainable and high performance snowboards we possibly can.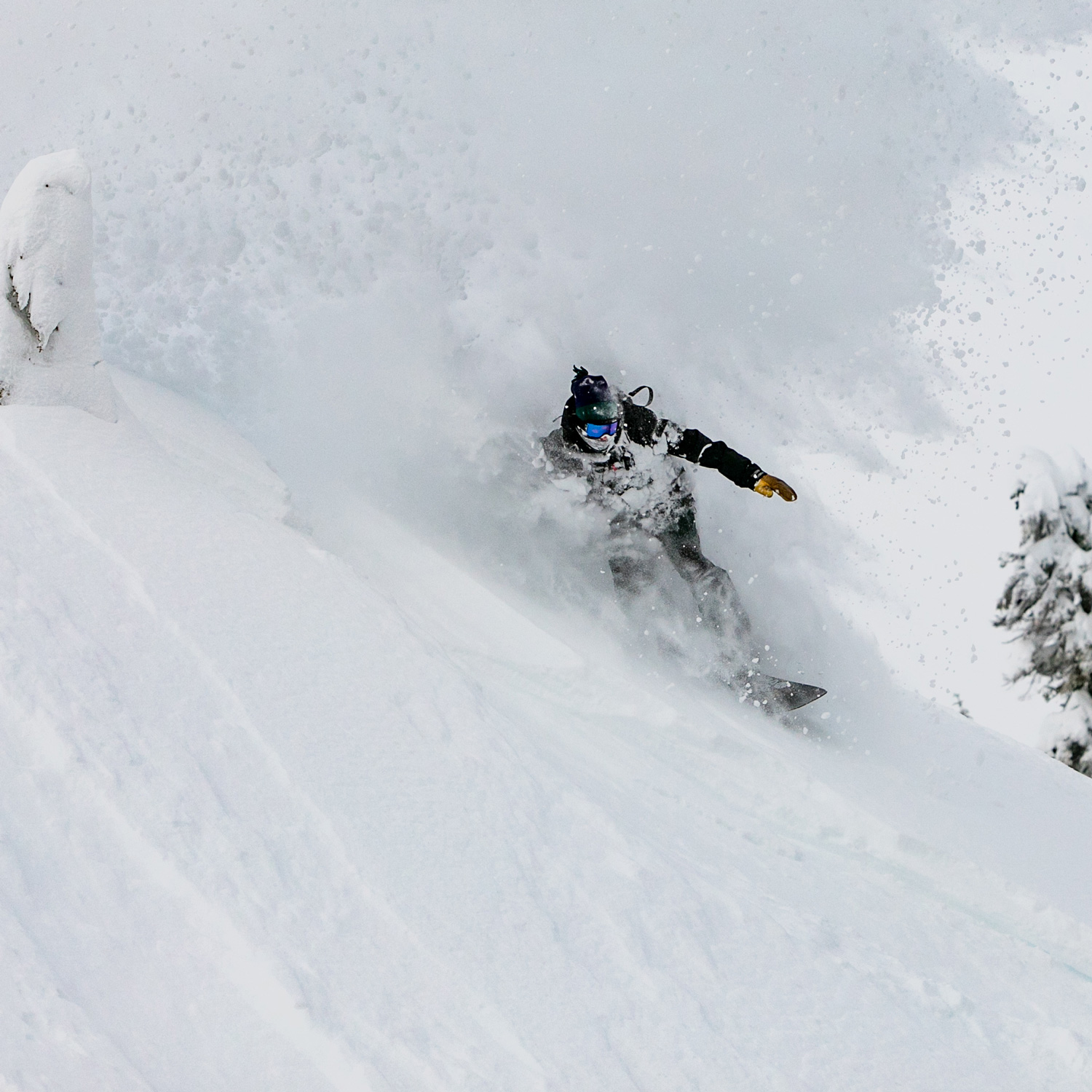 Timmy Taussig / Photo - Andrew Miller

We hope you've enjoyed this deep dive into the results of our LCA. We're thrilled to have gained such a detailed understanding of the environmental impact of a snowboard and we're honored to share this info with you.

If you have any questions about any facet of the How Green Is Your Board series, don't hesitate to reach out to us in the comments.
Source Information:
This story uses data generated by Ecochain, our partner from the Netherlands who helped us analyze the life cycle and calculate the carbon footprint of a Jones snowboard. Ecochain uses the ecoinvent database and the ReCiPe calculation method for their analysis. If you have any questions about the results presented in this story, feel free to contact us at [email protected].